For decades, a Fashion Week show was the one glamorous, media-laden event that young designers aimed to achieve. But across the industry, people are beginning to ask whether fashion week, as we know it, is still a relevant concept. It is possible that the next generation of aspiring designers will have other methods of displaying their new collections to the public.
New York Fashion Week began in the early '90s, when it was still valuable for designers to show their collections to editors and buyers twice a year. But these days, consumers don't have the patience to wait months to buy the products their favorite designers showed on the runway. In any case, fast-fashion brands like H&M and Zara have made an art of ripping off the hottest designs of the season and making them available in stores within weeks. And a Fashion Week show is an incredibly costly endeavor: Even with a partner like IMG, which can help keep costs down, a half-hour show can cost upwards of $100,000. Is it still worth it?
Some designers are already saying, "No." As the "see now, buy now" model takes root, designers are beginning to replace the traditional runway show with a launch party for their new products. And with the consumer's relentless desire for new products, shows no longer need to happen twice a year. Many designers are doing small capsule drops over the course of the year.
Designers have very different takes on New York Fashion Week. We chatted with two fashion icons, Rebecca Minkoff and Anna Sui, who have taken very different approaches. Sui, who has had a long career in American fashion, had her first runway show in 1991 and has been on the New York Fashion Week calendar ever since. Her shows tend to be theatrical performances, often with a clear overarching narrative, and are among the most popular events at Fashion Week.
Minkoff, a successful millennial designer, also began by showing her collections at New York Fashion Week in 2009, but over the last three years, she's tweaked the model. She's been experimenting with different approaches, such as doing live performances on the street outside her store, or moving the event to Los Angeles. She now always makes her product available for purchase immediately after the show.
I talked to both of them about whether they believe Fashion Week is still a worthwhile endeavor. Here are edited excerpts from our conversations.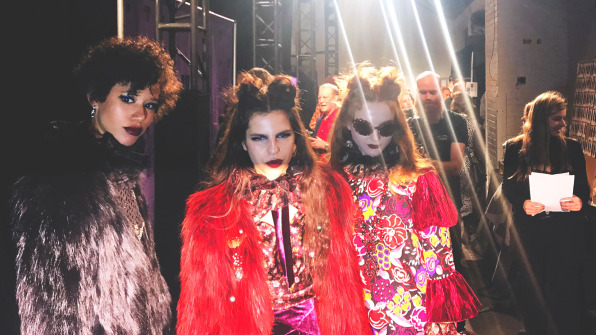 The Case For Fashion Week–Anna Sui
The best showcase for what I am trying to say is a show. Every designer is different. I'm wired to do a show. I like to transport my audience and take them on a journey. I think that this is why people have always been interested in my vision. It's never just about a pretty dress. There's a lot more that goes along with it. There's storytelling: The theme could be about rock stars, or Americana, or androgyny. But everything goes through my brain, so it has that Anna Sui flavor to it. I love casting the show. I'm known for my music. I'm involved with every part of the performance.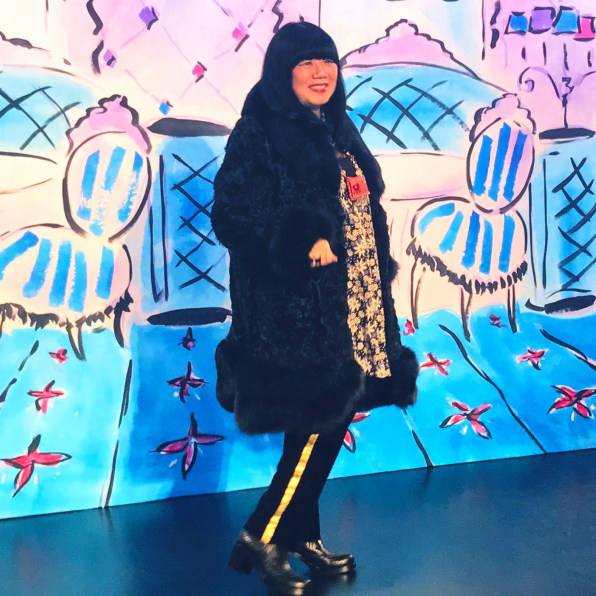 I also design the entire collection. Not all designers operate that way. Some of them have stylists and a large group of employees who are involved. I don't have a huge staff. That resonates in the show: It is very clearly an extension of my world. All the colors, the prints, the design aesthetic: It's all me.
There's a certain kind of creative energy that goes into preparing for fashion week. The month before the show, I am working seven days a week. I tend to have insomnia for a month where I wake up at two, three, or four in the morning sketching on the back of an envelope. I might be walking down the street and see something that sparks an idea, and I'll go into the closest bank to find a receipt to draw on.
But it's not just a wonderful performance: It makes business sense for me. I think that the show is what generates all the interest in my brand, including my licenses and my cosmetics and fragrance lines. I think it is an important part of what has made me successful.
And now, on social media, it is possible to see how fans are interacting with the runway shows. I am on Instagram a couple of times a day and I love to see what other people are posting. We've discovered that there are people who do incredible drawings, inspired by what they saw on the runway, whether it's the hairdos that I create or a pair of shoes or sunglasses that I designed. I love seeing it, because it's a sign that your work is extending much further than you even realize.
But I'm also not living under a rock. Things are changing in the industry and we're also trying to keep up. We're modernizing by taking advantage of technology. We have a web store, where a lot of our current sales come from. We also do a lot of business through (Chinese social media platform) WeChat. We're embracing all that, but I still love doing the show.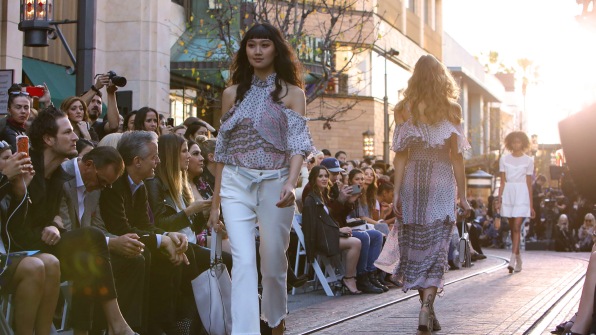 The Case Against Fashion Week–Rebecca Minkoff
Right now, the fashion industry is at the same point that the music industry was when Napster first appeared in 2008–right before the entire music industry exploded. In fashion, there are designers doing their own thing, throwing a bunch of shit against the wall. Then there's a camp that is nostalgic, asking why things don't just go back to how they were.
We've always taken the approach that we didn't win by following the pack.  We won by listening to our consumer and going our own way.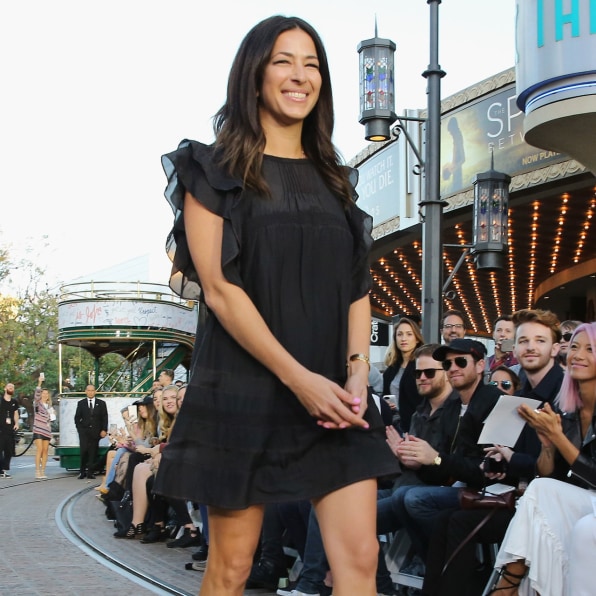 We decided to switch gears from Fashion Week for several reasons. First, we saw so much image fatigue from consumers, who were seeing our looks blasted on social and in magazines and on celebrities, then waiting six months to have it. Then three weeks post-Fashion Week, it would be in fast-fashion retailers at a quarter of the price. The culmination of all of this was that you finally get the goods in the store, and everybody is like, "I am so sick of that already."
Second, you could sense it in the people attending the shows. They were bored out of their minds. It seemed like the general consensus around Fashion Week was that it was boring and stale and there was nothing new.
So we decided to take a risk and go to the "See, Buy, Wear" model and see what happened. The first time was the hardest: We were trying to get out of old habits. But then the sales figures came in. The first season we did this, our sales were up 211% from February to February. The following season, they were up 264%. When we saw those numbers, we thought it would be really stupid not to continue. It's not hard anymore. For all sorts of reasons, it doesn't work for other designers, but for us, it really does. And an added benefit is that because we are doing something so different, we tend to get our own spotlight.
The cost is another thing to consider. Traditional New York Fashion Week shows are extremely expensive, especially for young designers. Our shows have been a fraction of the cost of a traditional fashion week show and we often have brands–from Amex to Tresemme to Essie to Chandon–that want to partner with us to sponsor the show. They've definitely helped to make the show an affordable activity.
Moving forward, we've decided that we will always do the "See, Buy, Wear" model but the experience will shift every season. We might do it on a New York City street, in front of our store, we brought it to The Grove in Los Angeles. This year we're doing a dramatically different show. We're just playing with the model and testing out different ways to get our customer excited, then, at the end of the day, see something she likes and be able to have it immediately.
In the future I can imagine the industry going in a range of different directions. Perhaps Fashion Week shows will become ticketed events for consumers, which will help pay for them. What if the CFDA (Council of Fashion Designers of America) sold tickets, and a portion of the proceeds helped emerging designers? If it could become as successful as the boxing match between Floyd Mayweather and Conor McGregor, then everyone would win.