When Anna Sui was just 4 years old, she decided she wanted to be a fashion designer.
She had left her hometown, in the suburbs of Detroit, to visit New York City for an aunt's wedding. Even at that tender age, the Big Apple made a big impression on her: She loved the lights, energy, and architecture of the city, and was captivated by the fabulous gowns she saw at the wedding. "When we got home, I told my parents that I was going to move to New York to be a fashion designer," Sui tells me. "I then spent my teen years trying to make that happen."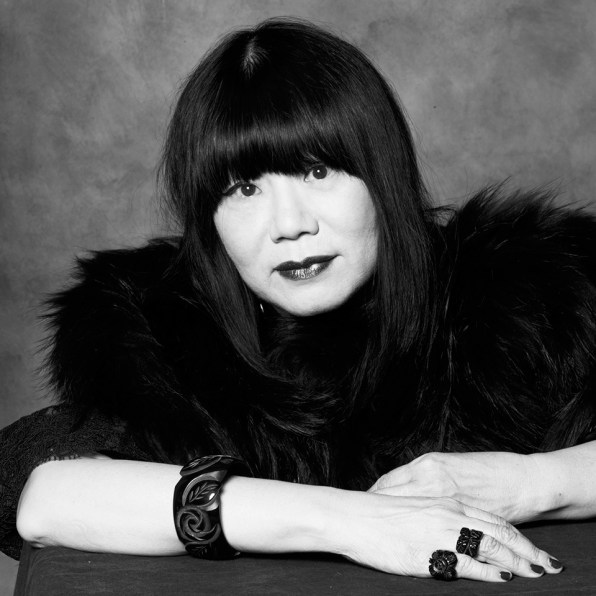 Most adults don't take the dreams of their preschoolers very seriously. Sui's parents certainly didn't. "I think they thought it was just a whim," she says.
But it wasn't. In junior high school, she wrote to Parsons School of Design to request their registration catalog, then did everything she needed to do to get accepted, such as building a portfolio and hitting the right grade point average. She got in, of course, but in the end she never graduated. In her second year, she was hired by designer Erica Elias to design clothes and style photoshoots for the Charlie's Girls line. She eventually launched her own label, which was inspired by rock and roll subculture, and quickly gained a following among the A-listers of the '90s, like Madonna, Marilyn Manson, Naomi Campbell, and Christy Turlington.
Now in her mid-60s, Sui is one of America's most celebrated designers. Time Magazine named her one of the Top 5 Fashion Icons of The Decade in 2000 and she received a lifetime achievement award from the Council of Fashion Designers of America in 2009. Besides fashion, Sui has cosmetics, fragrance, and eyewear lines, as part of a fashion empire that is worth more than $400 million.
Today, she is adding adolescent furniture to that long list. Sui has partnered with PBteen, Pottery Barn's collection for tweens and teenagers, to recreate the bedroom she made for herself when she was 12 years old. At that point, her family had just moved into a new house. She had left a classic little girls' hot pink bedroom and had the freedom to decorate her new room from scratch. Even as an early teen, Sui had a very distinctive vision of what she liked: striking colors, fantastical landscapes, and bold patterns. "I had just discovered Art Nouveau," Sui says. "I decided to make the room entirely black and white."
She went to a thrift store and found an old fashioned vanity, which she painted with black lacquer, and found a bedspread with an Art Nouveau pattern on it. She found a wicker headboard which she also painted black. She's recreated all of these pieces for the PBteen collection, together with many accent pieces, like throw pillows and jewelry stands, that decorated her childhood room.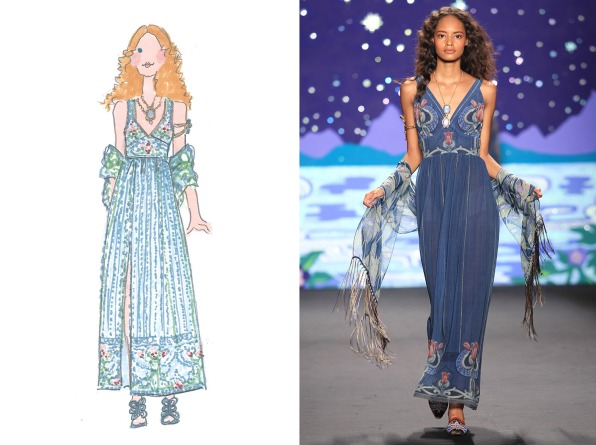 The experience allowed Sui to go back in time and reminisce over her earliest creative influences. She recalls that around the time her family was moving houses, she found a large black-and-white poster of a drawing by Aubrey Beardsley, a British illustrator who lived in the late 1800s. Beardsley's prints feature exotic, Japanese-inspired characters full of curlicued flowers and peacock feathers. It is easy to see his influence on Sui's current work, which is full of dark, imaginative scenes.
Sui also remembers understanding, from a young age, that breaking into the fashion world would take hard work. "I think I was born to do this," Sui says, about becoming a fashion designer. "But I also had that determination, which you really need to succeed. There is so much competition–business is so difficult–and I always had a tenacity that this was what I wanted to do."
Since Sui believed she was a fashion designer in training when she was in her teens, many of her productivity habits began at that age. She also developed a mental habit of storing away things that inspired her. "Every time I look at something, it goes into a file in my brain for a future collection," she says. "I think I learned early on that creativity is a process. You must keep moving forward and constantly refocusing."
Sui doesn't believe that creativity means that you have to be disorganized or unsystematic in your approach to work. As a teen, she created a list of all the things she had to learn to put a collection together, like sewing, sketching, and developing a coherent theme. All of this laid the foundation for a career in which she works reasonable hours in a peaceful studio, which is worlds away from the hectic, overworked lifestyles favored by most designers. "We usually finish at seven at night," Sui says. "I don't like to work late into the night. I like to be much more organized than that. I like to keep on schedule so that nobody has to stress out at the last moment, and pace it so that we're not all going crazy."
---
Related: Drugs, Wage Theft, And Boob Tape: Here's What It's Really Like Working In The Fashion Industry
---
That's not to say that Sui doesn't work a lot. She usually works seven days a week, and particularly loves going into her studio on the weekends and early in the morning, when it is quiet because her staff isn't there. Sui believes this order and routine facilitate creativity, because it means that she's always ready for when inspiration strikes, which can be random. "It hits you in the weirdest times," she says. "When I am alone, sometimes I sketch, or browse the internet, or do research. You just never know when a moment of creativity is going to happen."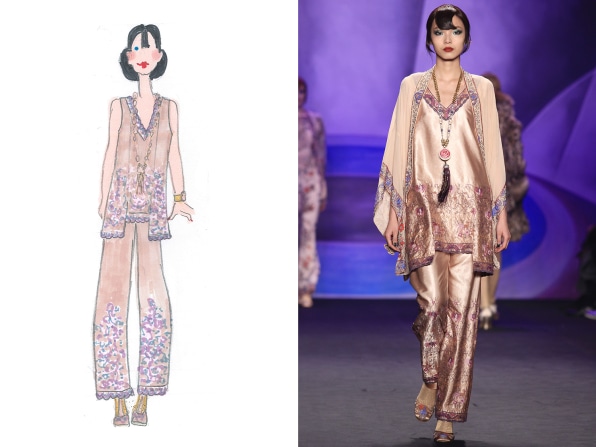 With her PBteen collection, Sui has enjoyed remembering the years when becoming a designer was just a faraway dream. But she's also trying to send a message to the young women for whom she is designing the furniture, who will one day be living in a replica of her own childhood room. Many adolescents aspire to exciting, creative careers, but are told by their parents or teachers to come back to earth and pursue more achievable, mundane careers. Sui is living proof that nothing is out of reach. "To me, anything is possible, but you have to be dedicated to it," she says. "One of the throw pillows I designed for the collection says, "Live Your Dreams." That's what my whole world is about."