The result is fully realized, often startling pop, from Carly Rae Jepsen's heady single "Warm Blood" to the eerie instrumental theme song for Netflix's sci-fi show The OA. On September 15, Batmanglij is releasing his first solo album, Half-Light. Here's how he uses collaboration as a tool to unleash creativity, in himself and in others.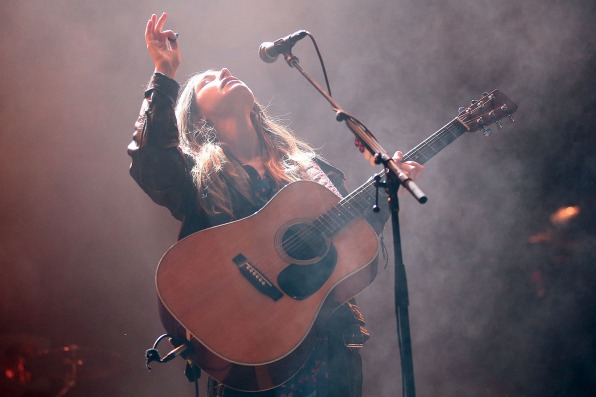 Make Downtime Productive
When he's producing an album, Batmanglij often invites the artist to meet at his Los Angeles home. The cozy surroundings keep things relaxed, but Batmanglij is ready to work at a moment's notice: The microphones in his home studio are always turned on and ready to record an instrument within 30 seconds.
Blurring the lines between brainstorming and recording, says Batmanglij, is an effective way to ward off writer's block and self-consciousness. "I like to be able to work quickly, to capture the spark of an idea before it goes out," he says.
That sometimes means acting on creative impulses even if there's no studio nearby. Batmanglij recalls one afternoon sitting in his living room with Haim lead guitarist Danielle Haim when they got an idea for an early version of what would become the bluesy "Kept Me Crying," which appears on the group's latest album, Something to Tell You. Not wanting to interrupt the moment, they recorded the riffs and lyrics on their iPhones. Two days later, in the more formal studio setting, they were able to tap into their original flow.
Be Ready To Shift Roles
In addition to playing lead guitar and producing all three Vampire Weekend albums, Batmanglij also played the keyboard, banjo, and drums, among other instruments. Once he left the band, he temporarily set those instruments aside.
But last year, Batmanglij ran into Solange and one of her producers, Raphael Saadiq, at a café in Los Angeles. Saadiq said something to Batmanglij that stuck with him: To produce your best work, "you have to be able to shoot from any place on the court."
When Solange later asked Batmanglij to collaborate, he recognized it as an opportunity to revisit the instrumental fluencies he'd picked up during his Vampire Weekend days and expand his repertoire beyond pop and alt-rock. Batmanglij played the piano, organ, and shaker on Solange's 2016 track "F.U.B.U.," which is part of her critically acclaimed album A Seat at the Table.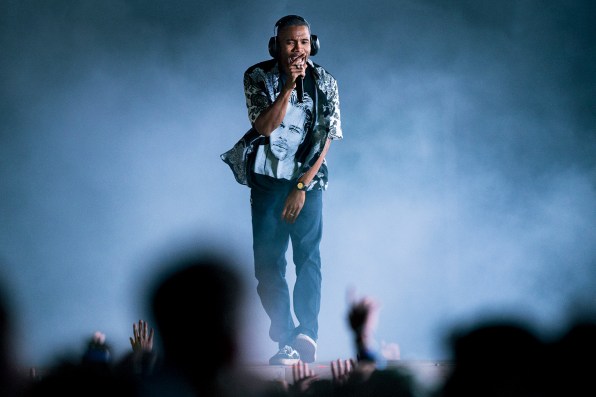 Don't Make People Too Comfortable
When Frank Ocean brought Batmanglij a rough, early version of "Ivy," an R&B track from his 2016 album Blonde, Batmanglij had an idea for the instrumentation that was more guitar-driven than Ocean was accustomed to. He isolated the vocal track, plugged in a guitar, and played a new, more atypical chord progression for Ocean, who was convinced.
The distorted, dreamy electric guitar helped turn "Ivy" into a standout ballad. "Artistically I want us to go somewhere that neither of us has been before," says Batmanglij. "You've got to feel a little uncomfortable to push to that place."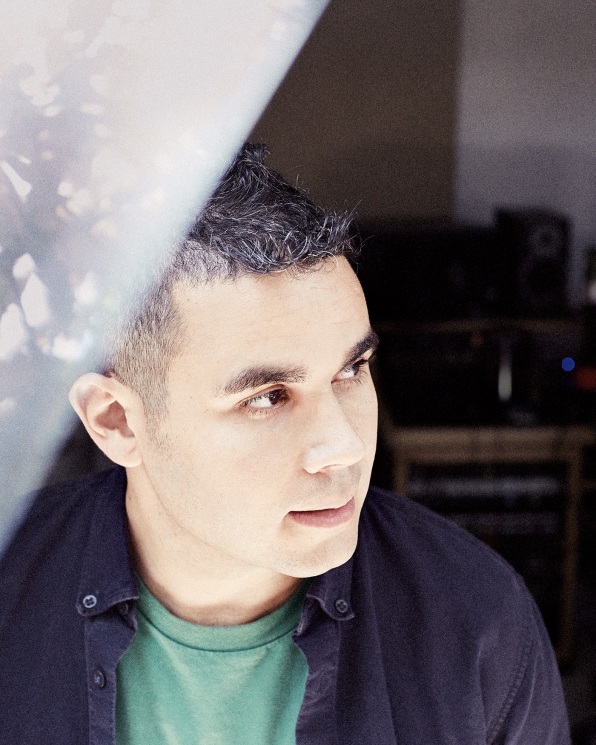 Keep Something For Yourself
Despite Batmanglij's success working with other musicians, he recognizes that some creative efforts require solitude. Half-Light represents years of personal material that Batmanglij wrote between Vampire Weekend gigs.
The project also allowed him to experience an artist-producer collaboration from the other side; Wet's Kelly Zutrau and Dirty Projectors' Angel Deradoorian both provided vocals and co-wrote songs. In the past year, Batmanglij has started performing shows under the name Rostam and incorporating a string quartet and dancers in some numbers.
"It's about building off of one another's energy," he says. "There's a joy I get from collaborating with other artists, and there's a joy I get from making songs on my own."