American workers have a hard time taking vacations. Around 658 million vacation days are left on the table at the end of the year, according to Project: Time Off. And 68% of us admit to checking work email when we're supposed to be getting away from it all. But what if the purpose of your vacation was work?
The idea of taking a "workcation"—traveling to a destination with the goal of completing a project—isn't new. We've all heard of writers who head to a cabin to finish their latest book, for example. But the idea is gaining traction in a wider variety of jobs and fields.
Mary Fox, founder of the San Francisco-based career design platform Marlow, recently traveled to St. Briac Sur Mer in Brittany, France, to work on her website, products, and member acquisition strategy. The change of location helped her become hyperfocused, she says.
"I know I have a limited amount of time to accomplish a specific goal, whether that's finding people to join the team, writing an article, or designing a platform," she says. "If I have absolutely no distractions, I can get about three or four times as much work done in the time it would take in an office."
Fox also found the time change beneficial. "I was able to work long hours in the morning while San Francisco is still sleeping, go for lunch with my friends, and then get back to work in the evening before dinner, after everyone has started working on the U.S. West Coast," says Fox.
Kari DePhillips, founder of the PR agency The Content Factory, and one of her employees, Kelly Chase, a digital strategist, are taking the idea of a workcation idea even further: The pair is traveling the world for an entire year, and have launched a weekly Workcationing podcast to share their travels and accomplishments.
"Workcationing is about fully immersing yourself in your work while also building in ways to pamper yourself and unwind so you can be even more effective and productive," says Chase. "The main project that we're tackling is getting our email marketing program off the ground."
Like Fox, Chase and DePhillips say taking a workcation boosts productivity. "This might seem counterintuitive, but traveling has the effect of breaking you out of your routine, and for us, that has helped us in our goals to live more intentionally," says Chase. "When you can't default to your regular habits, it's a lot easier to make big changes and focus on your goals."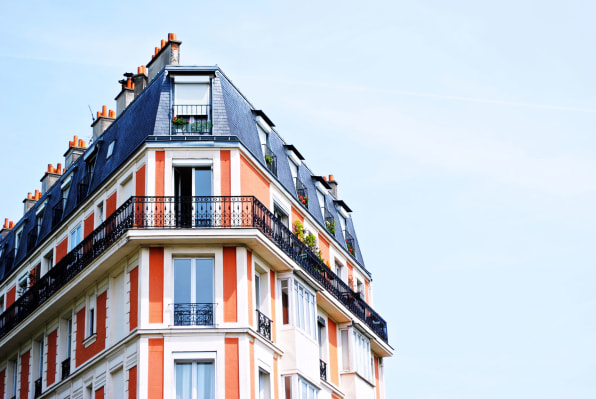 Where To Go
The place you choose should enhance the kind of work you are doing, says Cliff Johnson, cofounder and chief development officer of Vacasa, a global vacation rental management company. "Research on workplace settings shows that the right environment makes a clear impact on performance," he says. "When choosing your office/abode for the week, it's important to book a place that will inspire creativity and focus."
Take into account the type of work you'll be doing and how you work best, Johnson suggests. "If you have a pressing assignment and don't need distractions, search for a destination in a quiet neighborhood or vacation destination," he says. "Coastal towns, especially in the fall and winter, are often quiet because residents don't live there year-round."
Also choose a destination that matches your work type and style. "Consider aspects such as natural light, ceiling height, and visual stimulation while booking your vacation rental," says Johnson. "Working from a sunny porch will give you a boost of vitamin D, stimulating mental and physical health. Creative thinkers may become inspired by a home adorned with artistic touches and a striking view, while more analytical thinkers may desire sleek surroundings without distractions."
Don't Forget The Details
When choosing a location, often the No. 1 requirement is Wi-Fi. "Before booking your workcation at a vacation rental, check in with the owner or management company to make sure there's reliable internet," says Johnson. "Don't forget to read past guest comments to see if there were any prior internet-related complaints."
Also, inquire about noise in the home. "If there are loud neighbors, you might opt for a different rental," says Johnson.
Finally, make sure the rental fits your daily needs, especially if you'll be staying for several days. "Is there a coffee shop nearby? A gym or running trail? A grocery store? Places to grab a quick lunch between assignments?" asks Johnson. "Keep in mind that this rental will serve as both your office and home during your trip."
One of the best parts of taking a workcation is that you aren't living for your vacation days. "We work a lot, but in our downtime we get to explore whatever city we're in and do some really cool things," says Chase, who has traveled to six countries, swam in a bioluminescent bay, and played Tejo in Colombia without taking a single vacation day. "It used to be that I would spend months looking forward to my two weeks of vacation, but now I get to do cool things all year long."