If you want your company to be ready for what's next in technology, you can't afford to limit your focus to the near term. You need to familiarize yourself with tech "exponentials." That is, emerging tech advancing at an exponential pace but which may not manifest for two to five years–almost a lifetime away in the modern business cycle.
As Deloitte posits in its report, "Tech Trends 2017: The Kinetic Enterprise," these technologies are expected to "disrupt industries, strategies, and business models," and, in the process, drive innovation. Exponential impact to match their exponential evolution. Four such technologies are quantum computing, nanotech, energy storage, and synthetic biology.
When it comes to exponentials, says Bill Briggs, global chief technology officer of Deloitte Consulting LLP, "it's important to be educated so you are not surprised–they're real, and they're coming."
While it's too early for most companies to integrate these advances into day-to-day business practices, it's critical to understand them today as part of a broader strategy of structuring your business to capitalize when the time is right. And explore what they might mean to existing products, customers, and industries.
To help you stay ahead, here are three important takeaways about exponentials, and how they are poised to shake up the business world.
Exponentials aren't fantasy
Yes, many exponentials are in the nascent stages of development. But it would be foolish to consider them sci-fi just because we can't see them working at scale yet. "Some exponentials are still in research labs, but as the science advances they will quickly evolve into product or applied technology ready for mass consumption and deployment," says Briggs.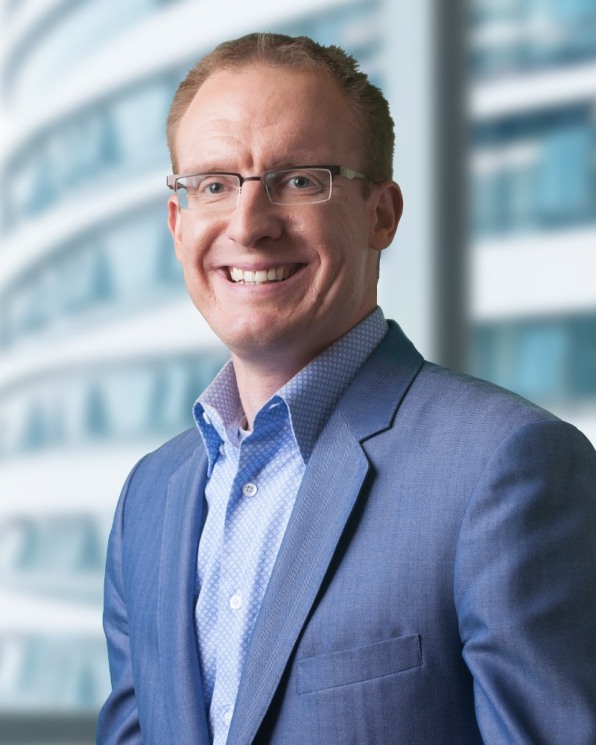 If you need tangible proof of their potential, consider that what were exponentials a few years ago are now mainstream trends in Deloitte's report, such as mixed reality and machine intelligence.
For CTOs, CIOs, and business strategists, the first and most important step is to be aware of new exponentials–understanding enough of the underlying "what" to have an opinion on the "so what" to your business or agency. This year four forces on the horizon were showcased in the Deloitte Tech Trends 2017 report:
Quantum technology: There is an active race underway to achieve a state of "quantum supremacy" in which a provable quantum computer surpasses the combined problem-solving capability of the world's current super computers.
Nanotechnology: The emerging ability to engineer and build things in "nanoscale" (smaller than 10 nanometers) is poised to disrupt the technology, healthcare, and manufacturing sectors in the next three to five years.
Energy systems: The massive expansion of wind and solar power during the last decade is driving an explosion of new and improving energy storage technologies, including more efficient batteries, compressed air, and molten salt.
Biotechnology: Current advances in synthetic biology herald the eventual industrialized application of gene editing and repair technologies. As it ramps up in exponential impact, synthetic biology has relevance for industrial products, energy and natural resources, high tech, and other industries.
Awareness of exponential forces like these can lead to preparation and strategies to fully leverage their potential. "Exponentials will eventually require real investment and scale," says Briggs. "You have to start by building some foundational capabilities."
The impact will arrive faster than you think
When these advances do manifest, the speed with which they'll affect markets will grow–that's right–exponentially. That's why for some business leaders, exponentials are not a waiting game. They represent a tremendous opportunity to disrupt an industry and drive innovation. "These leaders understand that waiting for exponentials to manifest as mature technology trends before taking action may be waiting too long," according to Deloitte's Tech Trends report.
Being this kind of leader won't be easy. It's hard to sell something you cannot see or touch. But, as Briggs notes, there are plenty of times in the history of business that bold visionaries were able to make their name and reinvent their industries by understanding the need to "operate outside the organizational boundaries, because the institutional inertia will kill you."
Exponentials represent unprecedented (and lucrative) opportunities
Understanding exponentials can illuminate how you think about industries and see the world. Take nanotechnology. Defying the idea that bigger is better, nanotech is showing us the power of the infinitesimally small.
This ability will affect everything from computers to medicine to coatings, lubricants, and adhesives. "If you own an industrial product facility today, you have to wonder, do you need a nano facility," says Briggs, "and how is it going to affect the next generation of manufacturing?"
While imagining all the possibilities can be overwhelming, leaders should think of exponentials as a chance to plot a path toward some truly massive opportunities. "That's the hope," says Briggs. "Rather than say, 'Exponentials scare us to get the house in order,' they inspire us to say, 'Tomorrow will look much different than yesterday, so how do we get ready?'"
---
This article was created for and commissioned by Deloitte Consulting LLP.