For a couple of years now, people within Apple have been excitedly talking about augmented reality (AR) headsets or glasses. And, as with most Apple products, there's a lot of internal disagreement about how the product should look and operate. That's one of the (rather unsurprising) points from a (very good) recent piece from Tim Bradshaw at the Financial Times about Apple's search for the "next big thing."
Augmented reality headsets like Microsoft's HoloLens analyze the surfaces and objects in a real world environment, then place interactive digital objects within it. But inside Apple, engineers and designers are contemplating different ways of going about this, each defined by the level of independence of the headset from the paired iPhone.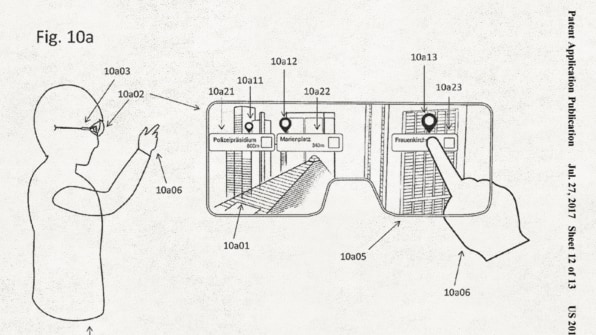 Apple is big on thinking hard about real-life use cases, and only then thinking about the technology that might enable them. That's a very good thing. Apple is now thinking seriously about possible killer apps for augmented reality. The internal disagreement comes down to how, exactly, people might want to use a headset or glasses.
This contest of ideas is driving the discussions of various types of AR wearable products. Until now, much of the conversation about a potential Apple AR headset or glasses has focused on a device that would see the world through its own cameras and sensors, and project digital content on tiny displays within the lenses.
That's roughly what the HoloLens does. Most people I've spoken to, however, say the components needed to jam all that functionality into a sleek and stylish pair of glasses won't be widely available for years. It might be the "home run" scenario–certainly worth prototyping and developing–but Apple could choose to go for a "base hit" instead, at least in the near term.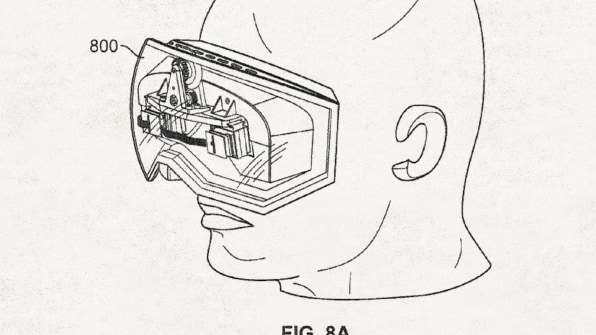 A "Base Hit"
"One group of engineers is said to be advocating for a pair of glasses that have 3D cameras but no screens, leaving the iPhone as the hub and main display," Bradshaw writes, citing unnamed sources within Apple.
"Such a device might have more in common with Snapchat's $130 video-camera Spectacles than Microsoft's bulky and expensive HoloLens AR headset . . ." Bradshaw writes. "However, no final decision has been made on the product's final formulation."
Not that Snapchat's Spectacles are setting the world on fire. Despite a lot of positive press, Snap sold only about 41,000 of the glasses in the June-ending quarter, way down from the roughly 62,000 it sold in the previous quarter. (Rest assured Apple didn't miss this factoid).
A pair of glasses offering the same features but bearing the Apple logo and fitting into the Apple ecosystem would likely fare better. And they would very likely use a cooler, more understated design than the quasi-cartoonish one used in the Spectacles (not that there's anything wrong with that).
Above Avalon analyst Neil Cybart says the fact that competing groups are working on AR wearables within Apple is significant.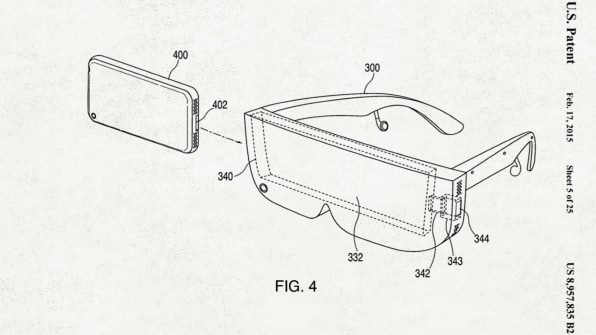 "The primary takeaway from Bradshaw's report is that AR glasses are indeed a tangible (and growing) R&D project within Apple," Cybart writes in a Monday subscriber note.
This idea certainly tallies with Tim Cook's very enthusiastic comments about AR, and with the fact that Apple seemed to lay the groundwork for future AR hardware by releasing to developers the means of creating AR experiences through its ARKit developer toolkit.
Cybart believes, however, that none of the Apple glasses prototypes–even the least technically challenging Spectacles-like option–is likely to become a real product anytime soon.
"While some market observers continue to position a pair of AR glasses from Apple as imminent, there just isn't any evidence to support the claim," Cybart writes. "Instead, we are still looking at a product being one to two years away at a minimum."
There's a third option, and likely one we'll see. Apple is likely to give the AR glasses projects time to develop internally, let the components market mature, and wait until consumers are warmed up to the idea of AR glasses, before finally trotting out a new piece of hardware.
In the meantime, it will very likely build additional sensors into new iPhones that support Pokémon-style phone-based AR experiences. We'll have to wait a while for the whole experience to migrate to a hands-free wearable we wear over our eyes.