Her voice is neutral, devoid of affect. She sounds just like the detached miserablist she made famous on Parks and Rec–a person one recent profile described as being nothing like Plaza in real life. But we're not exactly in real life.
This is the junket for her new film, Ingrid Goes West, a glossy fever dream of social media-age obsession that might be described as The Talented Insta Ripley. (Plaza plays Ingrid, who forms an unhealthy, deceptive attachment to a socialebrity played by Elizabeth Olsen.) Within this context, Plaza offering a glimpse at what's on her phone feels both artificial and almost empirically appropriate.
I take a look. The Instagram video, mid-loop, shows Plaza filming another phone displaying an image of her costar, Olsen, who is manically grinning. It's a copy of a copy, a micro-simulation of what director Matt Spicer had to do in bringing Ingrid Goes West to life. He created an authentically fake version of the fakeness of social media–and the very real consequences of it.
"All of this stuff started from a more innocent place," says Spicer, who is here at the Ingrid junket as well. "It was just a way to see what everyone's up to and share cool sunset photos. Now, it's obviously ballooned into this full-blown industry where you can create an industry around yourself. I'm a consumer of it, but I also recognize this dark side that it brings out in myself. And that split sort of inspired the film."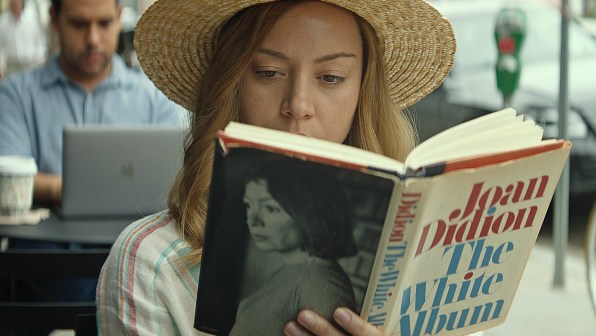 Ingrid Goes West follows Plaza's troubled Ingrid, fresh from a stay at a mental institution, as she hurtles herself toward Olsen's Instagram-famous Taylor, who exists primarily in an online depiction of tony Silver Lake. Ingrid is not exactly honest in her full-court press to become Taylor's friend/clone, and Taylor is not exactly honest about who she is or what she's doing in life. Any viewer who doesn't recognize some aspect of one or the other in themselves is as self-delusional as both.
One of the cringey pleasures of the movie is seeing an Extremely Online way of life portrayed on-screen. We see what people look like sitting alone, scrolling through their phones. We hear how the princess emoji is supposed to be enunciated in a voiceover. We experience the compulsion to mine potentially enviable moments from life to dangle before a ravenous cyberaudience.
That last urge is one that Aubrey Plaza is mostly unencumbered by.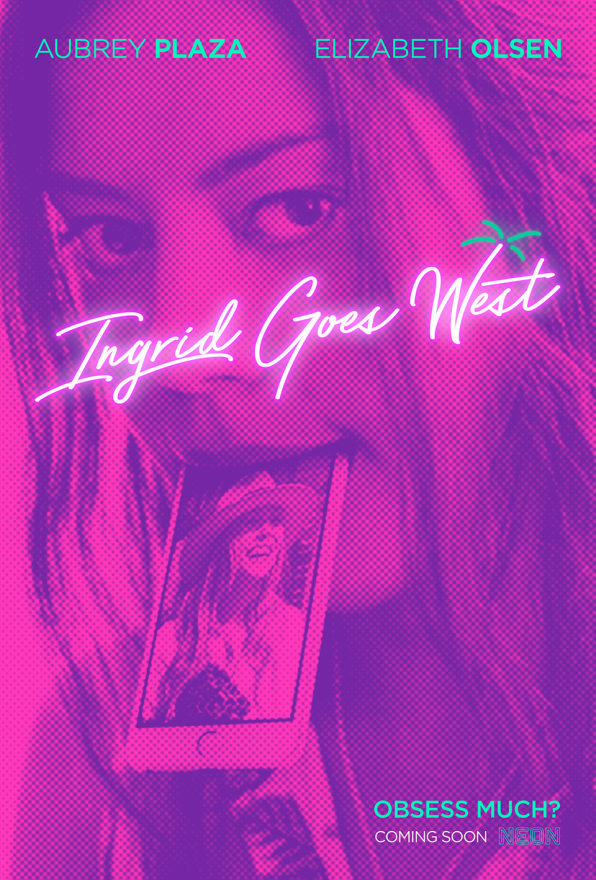 Plaza joined Twitter in February of 2009, just before Parks and Rec began airing and rendered her life somewhat unrecognizable from before.
"For me, it was mostly a tool, a way to work out jokes and material," she says. "I thought of it as a platform for comedy."
Her view of social media gradually shifted, though, with her increasing fame, to the point where Plaza now mostly uses Twitter and Instagram for promoting her film and TV work.
"The more aware people are of me as an actor and a public person, the more complicated it gets," she says. "You have more followers so you want to post something, but you think harder about it because there are so many more people that you know are gonna see it. For me, there was a responsibility there to those people. It's a lot of overthinking and it's less fun."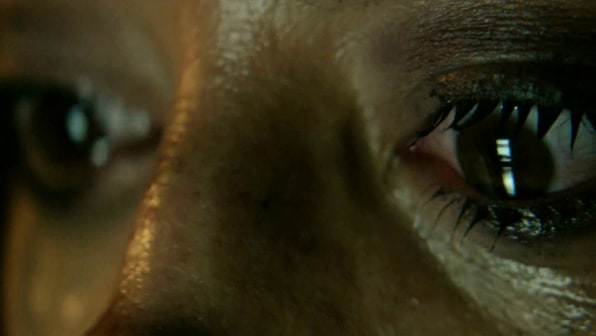 That kind of overthinking is on full display in the film, perhaps nowhere more so than when Ingrid troubleshoots the correct number of "ha"s to leave in an Instagram comment. When Spicer started filming his movie, which he cowrote with David Branson Smith, he had to do a lot of thinking about what an overthought existence might look like.
Spicer would lay out what he had in mind, and then the costume designer and set decorator would send in reference photos. Not only did the team find a perfect Airbnb house to stand in as Taylor's home in the film, the residence also happened to be chockablock with Instagrammable artwork and potted succulents. Spicer and company didn't even have to add very much. Overall, though, everyone took care to add as many current-seeming details as possible.
Spicer and his cowriter also chased visual trends by following a ton of popular Instagram personalities, based on recommendations from their wives and girlfriends, and studying them religiously.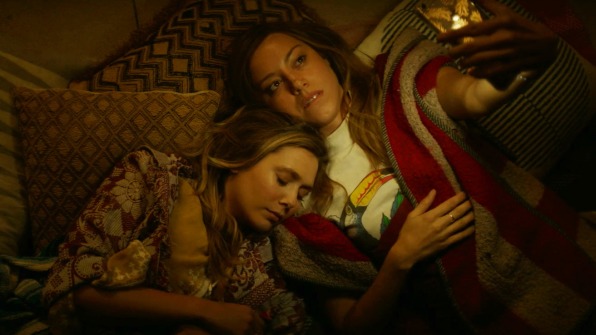 "At a certain point you consume enough of it and start to see the Matrix code a little bit," Spicer says. "You see where there's that overlap between everybody, like when avocado toast got big. We tried to put as much of that in the script as we could, because to us the specificity of it was everything."
The brands that pop up in the film, like Claire V. and Rachel Comey, are very of the moment. But the more you are of the moment, the sooner you become of the past. As with any film, there's always lag time between wrapping production and the release date. If a film is set in the present day, it's important that the world it depicts still looks like the world outside the theater. After Ingrid Goes West wrapped, Instagram completely changed its interface. Getting the details right suddenly involved having to go back in post and redo some of the practical shots, so that they matched with reality.
"Technology changes so rapidly," Spicer says. "Instagram Stories didn't exist yet when we shot, so even that would have opened up a whole other can of worms. It's hard to keep up with the ground constantly changing under your feet."
Some things never change, though.
Early in the film, Ingrid retreats temporarily to her childhood bedroom. On the wall is a Leonardo DiCaprio poster. It's a nod toward the timelessness of obsession, an acknowledgement that these desires have always been there, even before we could just tap on an image of DiCaprio to let him know how we felt. We used to put people on our walls, just for us to see, instead of putting ourselves on a wall and hoping the world sees us back.