It's after typical lunch hours–2:30 on a Tuesday afternoon–but the line at Ikea's restaurant in Emeryville, California, stretches to the entrance of the cafe. On a weekday, the restaurant usually serves around 1,200 customers, requiring steady production of Swedish meatballs and salmon fillets. But it's a careful balance: It's also possible to easily make too much food and have to throw it away.
By the end of August 2020, Ikea wants to cut its food waste at its stores–both in its restaurants and in its smaller bistros serving cinnamon buns, hot dogs, and soft serve–in half. At the heart of this plan is a digital scale. Whenever employees in Emeryville toss food waste from the kitchen into a bin, it now records the weight of the food. On a touchscreen mounted on the wall above the bin, employees quickly record what type of food was lost, and see feedback about the cost of that food and the carbon footprint. Over time, the patterns in the data will help the company make changes.
"If we do see a significant amount of waste over a specific period of time–let's say at 2:00 every day we're wasting so many meatballs–then that says for us that we're overproducing, and if we're overproducing, then we can train our coworkers to minimize that waste," says Peter Ho, Ikea U.S. food sales leader.
Ikea began piloting its new food waste system in 2015, and began rolling it out to stores in December 2016. By May 2017, it had launched in 20% of its stores, reducing nearly 80,000 pounds of food waste and saving the company more than $1 million. It's now in the process of rolling it out to all of its 400 stores, which serve 650 million customers a year.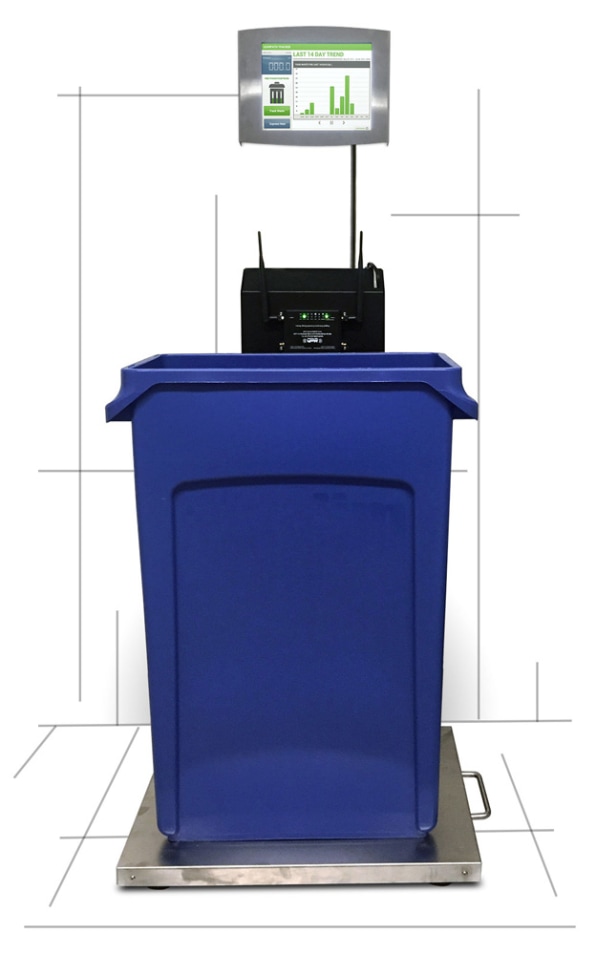 In the past, employees tried to track food waste by hand with log books, which was difficult to do accurately. But with the new goal of cutting food waste in half, the company has started using technology to measure waste. In the U.S., it partnered with LeanPath, a company that produces the digital scale, and tweaked the design–normally used on countertops–so that it could sit under a large bin on the floor. (In Europe, Ikea uses similar technology from a company called Winnow.) Another variation on the software lets employees in the bistro enter an item (say, stale hot dog buns) by quantity rather than weight.
Each time food goes in the trash, the employee quickly keys in the type of food and the reason, whether it was overproduced, or expired, spoiled, or trimmings, such as the top of a tomato. It takes seconds, so it's not a big burden for workers. But the process can help shift how they think about waste.
"The moment you start measuring with technology you begin to change awareness levels and you cause people to start to think differently," says Andrew Shakman, CEO of LeanPath. "Whereas in the past they could just throw something in the garbage, now they have to stop and for a moment; they have to record something about it. In that moment, you're not just collecting data, you're communicating your values."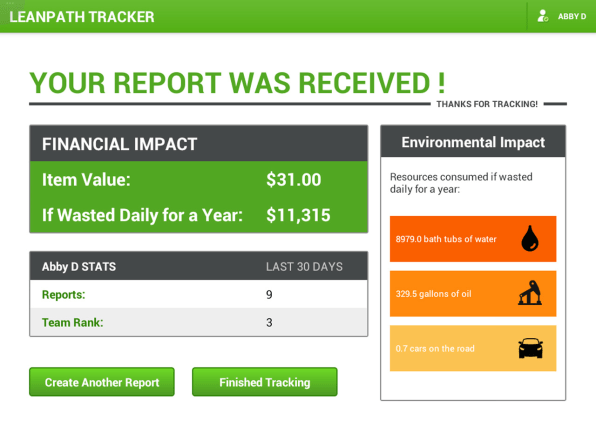 Workers can see, at a glance, the financial losses of a particular item if it's thrown away at a consistent rate all year, and the carbon and water impact. "What you're doing is really engaging your front line and enlisting them as the change makers on this hugely important global issue," he says. "They are uniquely positioned to resolve it."
For Ikea, a key focus will be the overproduction of food. Employees at each store review detailed reports and identify when they should plan to make less food; the company also reviews waste patterns centrally to make sure it is making progress toward the long-term goal.
Ikea has also separately started exploring how changes in its menu could reduce waste. In 2016, the company's restaurants started selling pulled salmon sandwiches–the fish version of pulled pork–in part because the recipe allows Ikea to use all of the prime meat parts of the salmon, including belly meat that would normally be discarded.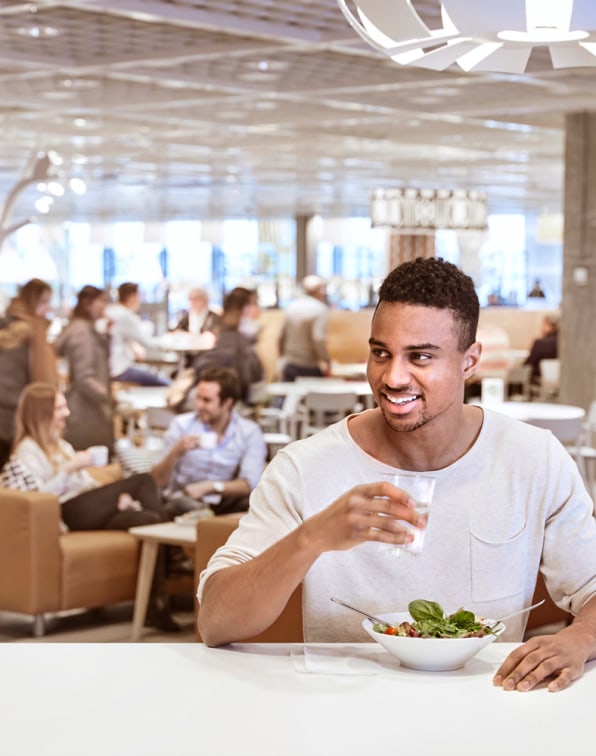 After focusing on waste in its own operations, where it has the most control, the company plans to tackle waste at the consumer end, analyzing why customers might be throwing away part of a dish and trying to nudge customers to waste less. Ikea estimates that "plate waste" makes up about 50% of its total food waste. (At a later point, it also plans to work with suppliers to reduce waste upstream). The food waste reduction goals fit into the company's larger sustainability strategy, which also includes plans to produce more renewable energy than it uses by 2020, and offering products–such as a veggie meatball–that have a smaller environmental footprint than traditional options.
It's also a sign of a growing corporate focus on food waste. LeanPath, which has sold its technology for more than a decade, often to institutional customers, says that Ikea is the largest-scale restaurant chain it has ever worked with, and is emblematic of growing interest in solving the problem. "There's been a significant change in the broad industry interest level in food waste in the last two to three years," says Shakman. "Whereas it had been one item on a list of many things for many years, it has risen to the top in many organizations' lists . . . I think it's rising there because people have recognized that when you work with food, you work on the most important environmental and resource efficiency issues that we face."
If wasted food ends up in landfills, it can be a source of methane pollution, a more potent greenhouse gas than CO2. But even if the waste is composted–as it is from Ikea's Emeryville store–a much bigger impact comes upstream. Each year, farming is responsible for billions of tons of carbon emissions, and if some of that food isn't eaten, those emissions happen for no reason. Agriculture also uses the majority of the planet's fresh water, and is a leading cause of deforestation and other environmental problems. Globally, around a third of the food grown for human consumption is lost or thrown out.
Ikea also plans to work with its suppliers, and share its progress with other restaurants. The company is part of Champions 12.3, a coalition of leaders focused on the Sustainable Development Goal target of halving food waste globally by 2030. "The food waste challenge is big and will require a holistic approach that covers the entire supply chain," says Ylva Magnusson, communications manager for Ikea Food. "Our ambition is to work together to create positive change together with other organizations and companies."