It's the perfect storm of media conspiracy theories in the Trump era—the detective who was instrumental in spreading the conspiracy theory about murdered DNC staffer Seth Rich is now suing Fox News, among others, for creating "fake news to advance President Trump's agenda." And former Metropolitan D.C. homicide detective Rod Wheeler also claims that President Trump helped spread the discredited conspiracy theory—the lawsuit includes a text message allegedly sent by a Fox News writer that says Trump had read the article prior to publication and "wants [it] out immediately."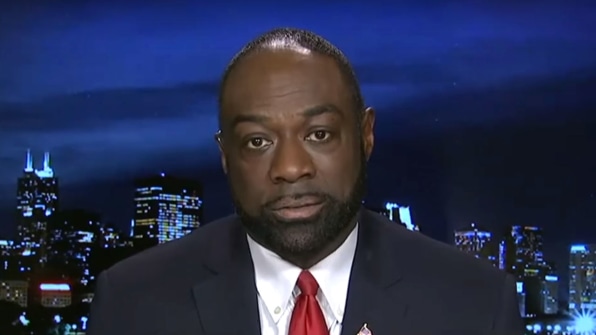 Who is Rod Wheeler?
The former detective originally alleged that Rich, a DNC staffer, had emailed WikiLeaks shortly before he was murdered. Later, he recanted those claims, saying he had no personal knowledge of such alleged emails.
The D.C. police called Wheeler's original allegations "unfounded," adding that Wheeler worked as a detective from 1990 to 1995 but was dismissed from the agency.
Wheeler has attracted controversy for comments he's made about racial profiling, once pulling his eyelids back during a TV appearance to show what a Chinese man looks like. During a segment on Bill O'Reilly's show in 2007, he claimed that a "national underground network" of armed lesbians was raping girls.
Wheeler is also the founder and CEO of the Global Food Defense Institute, which focuses on "the risk of criminal or terrorist actions on the food supply," according to his LinkedIn profile.