For most countries in Europe and North America, driving down immigration, protecting employment for native workers and controlling borders are becoming dominant trends in the political narrative. A fear that migrants might steal jobs and lower wages, especially in the middle of a refugee crisis, is increasingly setting the international debate.
In Sweden, however, the government has adopted a very different stance to this fearful rhetoric. Here, new arrivals are actively encouraged into work, put on a fast-track to employment, matched with jobs in sectors where Sweden needs workers, and given training and mentoring.
This program–called Snabbspåret–is based on a simple formula. Newcomers who already have relevant skills and experience skills are given jobs in industries that are facing a shortage of workers.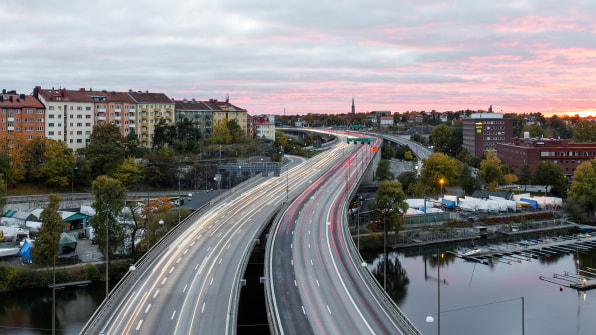 The scheme isn't so much a moral crusade as a win-win: migrants get meaningful jobs that suit them, and Sweden gets the skilled workers it needs, in areas ranging from catering to medicine.
"We have a huge challenge right now with all the newcomers to help them into the labor market," Ylva Johansson, Sweden's Ministry of Employment, explained. "But we have a lucky position: that we have a very strong economic growth and very high demand."
Launched in 2015, the Fast Track program offers specialized career paths to migrants based on the profession they have experience in. Most of the tracks include Swedish language coaching and on-the-job training, and all participants are given a mentor and guidance counselor. Often working in the government accommodation provided to refugees, these key workers link job seekers with employers and help them negotiate an unfamiliar recruitment system.
The tracks also tackle problems that many people don't even realize exist. The medical Fast Track, for example, has allowed for the qualifications that migrants earned in their home countries to be recognized and verified in Sweden. In the catering industry, trained chefs are now able to take workplace examinations in their first language so they can start on the job more quickly.
One of the newest Fast Tracks, in teaching, places qualified migrants on a 26-week course covering Swedish language, educational theory, and European curriculums and standards. The stream is now running at five universities after a trial in Stockholm, and it's set to provide more than 60 teachers for the city a year. Of all the Fast Track programs, this is the most controversial. Because half of the course is taught in Arabic, some fear its graduates will have a poor grasp of Swedish.
But those anxieties haven't yet stood in the way of a project that sees speed as its greatest asset. "It's much quicker, we can do things at the same time, not a first thing them wait and a second thing then wait," Johannson says. "That's been one of the problems, that it takes too long a time."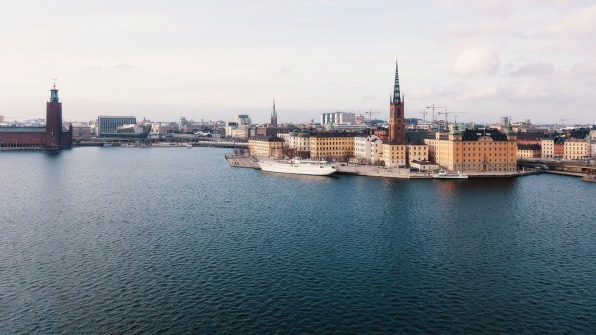 Before, it took a qualified newcomer four years to get a teaching job in Sweden, a slog that put many off and meant much-needed skills went to waste. It's a struggle faced by other professional refugees and migrants, who often struggle to restart their careers after losing their networks and reputations in a brand new country.
For Johansson, who was a driving force behind the program, addressing the confusion and isolation felt by migrants who struggle to navigate a new system has been a key lesson. Perhaps surprisingly, the Swedish state is relatively unusual in offering migrants structured career paths: rather than offering one-off training courses and disparate opportunities, the Fast Track gives workers the direction they need to succeed.
"We can see what we've been lacking in Sweden is this idea of tracks," she explains. "We've been offering education, we've been offering courses, we've been offering practice. But we hadn't formed the tracks, and had all the stakeholders in the tracks working together."
To make this work, Johansson says, the most important move was to bring industry, trade unions and the third sector together with government. That's meant the fast tracks are tailored to each industry, with the support of leaders and workers. In this regard, the government has had plenty of good fortune: "we are using the fact that there are so many vacancies now," Johansson says. "That's why the employers are so eager to help educating and training people."
That good luck, however, begs an important question about the Fast Track policy. It might work well in today's Sweden when the economy is in active need of workers. But could the program work in a different context?
Johansson thinks yes. "I think we can use also use this method when we have another period when there's not such demand for jobs, but with some adjustments of course," she says. That would mean providing fast track programs for all rather than giving migrants a boost above the native population. "In a situation where there's competition between workers towards a job we have to make tracks that would make them equal to others competing for the job."
For now, however, the Fast Track program is so successful that the government is hoping to expand it to other areas. In the next stage of growth, the project will even train new migrants, from scratch, allowing them to take on jobs that they're not yet qualified for–and meeting the labor needs of Sweden at the same time.