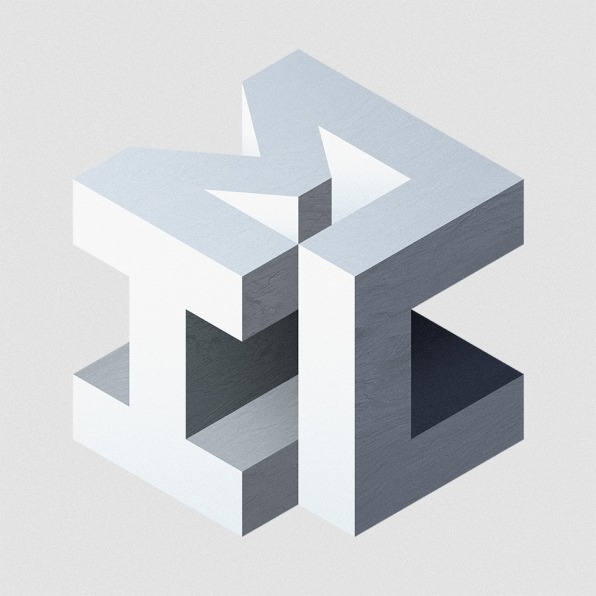 Our team of dogged and dedicated reporters and editors spend months culling research on the world's top companies. But this year—for the first time ever—you can submit your own organization to become a 2018 Most Innovative Company.
Here's how you can put together the best possible entry for our team of Most Innovative Companies editors. (And don't forget to download our MIC special edition and how-to guide here).
Identify Your Innovation Bucket
Fast Company takes an expansive view of what constitutes innovation: Product innovation: We're happy to celebrate a successful new entrant in the market that serves a previously unmet need, such as new lifesaving drugs from Gilead Sciences or Casper's mattresses and bedding. Creative innovation: We gave the nod to the ad agency 72andSunny for breaking through the clutter with great work in a variety of media for clients ranging from Starbucks to Activision to Google. Sometimes, of course, an innovation hits several of these notes or belongs in a category we haven't mentioned here. Business-model innovation: Warby Parker introduced try-before-you-buy to eyewear and has led the way in marrying real-world retail with e-commerce.
Focus On A Project
Tell us about a particular initiative. It's not enough merely to state that your product or strategy is innovative. The key is to isolate the novelty in what you're doing and delineate how and why it's different from what's come before.
Be Concise, Yet Descriptive
We are not accepting attachments of any kind, including presentation decks or visuals. The more detail you can provide in the space allotted, the greater the case can be made for your innovation. What makes you most excited when you think about what you've developed? Which of your features are your customers are buzzing about, either in communicating back to you or among themselves?
 Share Your Completed Work
If you're an architecture firm, finished buildings will garner more attention than those in the planning stage. If you're a pharmaceutical company, an FDA-approved drug matters more than a promising clinical trial. In-progress ideas will certainly be considered, but completing the work counts.
Choose Your Strategic Weapon
Technology is transforming every aspect of our world. How are you using it to get a leg up on competitors? Or perhaps good design is your strategic instrument to best rivals. How have you designed a more engaging user experience to succeed? Similarly, sustainability or "corporate responsibility" can be powerful tools to use business as a force for good. How are you leading the way and driving the debate around workplace culture or being a steward of the earth's resources?
Make It Timely
Most Innovative Companies is not a lifetime achievement award. You need to cite a fresh innovation. That said, we certainly understand that not every company happens to have its achievements and the impact of those achievements sync up within the same calendar year. Ground your case in something from this year. The innovation you're spotlighting could have happened in 2015 or even 2012, but perhaps this is the year we really saw it break through. Or perhaps you made crucial enhancements to the major initiative you introduced last year that elevated it to a new level of success.
Consider The Impact And Innovation
We judge companies on a sliding scale of impact and innovation. Some companies' innovations are so bold that they don't need to show massive impact just yet. In our 2017 edition, we included admittedly early-stage companies such as Simplify Networks and Cheddar because we felt that the problems they were solving—access to wireless data and making financial news more accessible to younger audiences—were important. They both hit upon issues that were very much relevant in the culture, and given their novel approaches, we moved ahead. In other instances, it's the result of previous efforts that wins the day, such as TaskRabbit achieving profitability in a market (on-demand services) where profitability has proved elusive.
Connect The Dots
First, we want to see how your business has been positively affected by the innovation. You need to show how your company has generated more revenue and profit than it would have without introducing this initiative. Remember: Be specific! Beyond that, you improve your case if you show how your innovations are impacting your industry. Are other companies adopting aspects of your model to sell themselves? (e.g., "We're the Warby Parker of shoes.") Did Facebook or Google launch a feature to compete against you? Similarly, what kind of larger societal impact can you point to as evidence of your business and its innovations resonating widely? For example, in the past several years, Uber and GoFundMe first emerged as candidates for MIC when we noticed people using the company name as a verb and noun, symbolizing these services being woven into cultural conversation. Is everyone talking about artificial intelligence, mindfulness, or e-sports because of what your company is doing?
Frame Your Story In A Larger Context
It's important to consider innovation in the larger context of the year's events. We love a good story and a surprising, perhaps unsung, contributor that's shaping the future. As cybersecurity concerns have grown in society, it's driven our attention to companies seeking to ameliorate that anxiety. Silent Circle, which makes the secure Blackphone, and Open Whisper Systems, which developed the secure messaging service Signal, have been featured as part of MIC in the past several years for that very reason. Perhaps the big story is merely what's happening in your industry. If biocomputing is transforming health care, let's say, how is your company participating in and, ideally, leading that movement?
Less Is More
We know this is counterintuitive, but trust us: Focus on the thing that best reflects how your company approaches innovation rather than rattling off a laundry list of initiatives. If you feel compelled to include everything you did this year, you may weaken the case for the most notable things you achieved. Bring your biggest ideas to life.

Remember, submissions close Sept. 7. If you need more convincing, check out our top 5 reasons to enter Most Innovative Companies here!