PayPal cofounder Max Levchin is originally from Ukraine. Forever 21 cofounder Do Won Chang was born in South Korea. And former eBay president-turned-social entrepreneur Jeff Skoll started out in a far-off land called Canada.
Before any of them became industry titans shaping American culture, they were immigrants who eventually became naturalized citizens. The same is true of many modern American icons, from Hollywood stars like Liam Neeson (Northern Ireland) and Morena Baccarin (Brazil), to Noble Prize economist Daniel Kahneman (Israel) and Women for Women International founder Zainab Salbi (Iraq).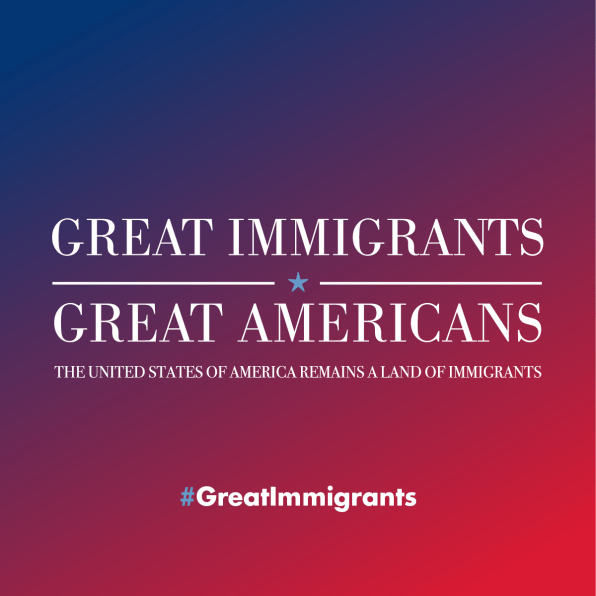 Toss in Adobe Systems CEO Shantanu Narayen (India), Sierra Nevada owner and president Eren Ozmen (Turkey), and Alabama U.S District Court judge Abdul Karim Kallon (Sierra Leone) and there's a nice trend emerging: Those who come to this country seeking opportunity tend to take advantage of it.
Immigrants are twice as likely to start businesses as native-born Americans, and they or their children are responsible for over 40% of Fortune 500 companies, according to a Kauffman Foundation entrepreneurship report. In fact, there's emerging evidence that when people become citizens they're likely to be socially and politically active, which can shape society in a more representative way.
To honor that, the Carnegie Corporation released its annual list of Great Immigrants, highlighting the accomplishments of 38 highly influential, naturalized U.S. citizens originally from 30 different countries to show just how important their contributions are to the country, and encourage those eligible for citizenship to attain it. Everyone named above is an honoree. You can see the full list here.
"The ability of Americans to assimilate, to become one–you know, the 'E Pluribus Unum'–is such an important tenet of our country," says Geri Mannion, the director of Carnegie's Strengthening U.S. Democracy Program, who naturalized from Ireland. "We started this campaign to really highlight that most people who come here want to naturalize and indeed do. They make major contributions to every single piece of American society."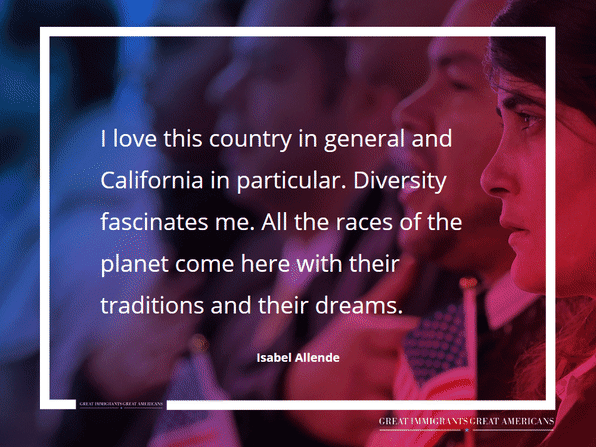 The awards, which occur each July to tie in with Independence Day, first started in 2006 as an extension of the group's voting rights work, which seeks to empower those least likely to vote to take more of a role in shaping society. That ties in nicely with the ideals of the philanthropy's founder, steel magnate Andrew Carnegie, who started out as a poor Scottish immigrant. His famous quote: "There is no class so intensely patriotic . . . as the naturalized citizen and his child, for little does the native-born citizen know of the value of rights which have never been denied."
Legal immigrants' interest in naturalization has actually risen steadily over the last five years. Nearly 970,000 people applied in 2016. At the same time, nearly 9 million so-called "lawful permanent residents,"—basically, folks with green cards who have been here at least five years—are eligible but have yet to start the process.
That lack of participation shortchanges both the non-naturalized and country as a whole. According to statistics from Immigrant Legal Resource Center's New Americans Campaign, a legal assistance and support group, those who naturalize end up making about 9% more per year than before they converted. On average, that's an extra $3,200 annually, in part because they're able to apply for certain college scholarships and federal and public jobs. That extra revenue is taxable, so if everyone on the sidelines jumped in, it would add more than $2 billion to government coffers.
On the society-building front, people are more likely to stay employed and own homes after going through the process. Doing so isn't exactly easy–there's an English proficiency test and some crazy trivia–but there are other perks, too, like being able to bring family members beyond just your children into the country.
Given the anti-immigration rhetoric of the current administration, there's another hedge, too. "It also gives you an important legal protection guaranteed to all citizens: You never have to worry about deportation from the United States," notes this video explainer from New Americans Center, which is narrated over a cartoon that shows suited-up ICE agents knocking on people's doors.
"It just makes our democracy better, and it makes our country economically better," says Mannion. Those interested in starting the process can start a free online application through CitizenshipWorks, one of the New Americans Campaign's partner groups.