Truth may be stranger than fiction, but it can also make fiction stranger.
While creating the law enforcement meta-comedy, Hot Fuzz, Edgar Wright and Simon Pegg interviewed a lot of cops–adding a layer of realness to the thug-busting behaviors they'd conjured up. In order to achieve the same effect with his zippy heist movie, Baby Driver, however, Wright decided to go another way and interview, well, the opposite of cops.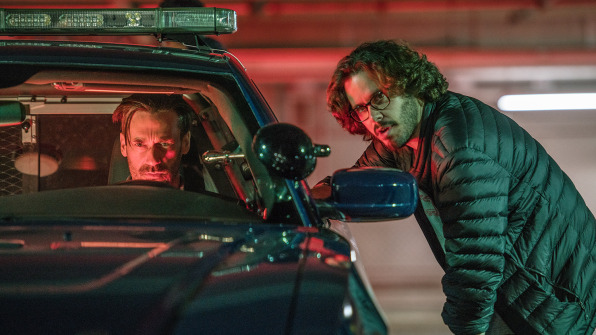 As Wright developed the screenplay for the just-released Baby Driver, a music-driven passion project two decades in the making, he reached out to ex-cons as a primary resource. He spoke to getaway drivers and armed robbers, to get a sense of how his story of a hearing-impaired wheelman might actually play out in real life. As a result, it's not just the 95% practical effects-generated, surgically choreographed action scenes that make the film feel real; it's the details cribbed from actual criminals.
"As an English middle class kid," the director says, "it was sort of important to me that if I'm gonna write an American crime film, the only way I can authenticate this is to speak to the real deal."
Wright tracked down some of the ex-cons through rehabilitation programs, and others he discovered as writers—either crime novelists or nonfiction chroniclers. His research team would screen each of the contributors with initial interviews, and then he ended up meeting with a handful himself, both in London and Los Angeles.
"I asked them very general questions about their jobs, and some very specific questions about what I'd written," Wright says, "and it really helped flesh out the details of the movie."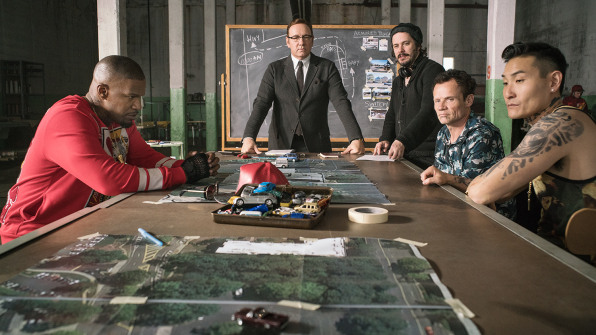 The interviews surfaced priceless nuggets about process, along with some ear-bending anecdotes and lines of dialogue. Ultimately, these details helped separate Baby Driver from the churn of Hollywood heist movies, with an injection of lived-in wisdom. For instance, the idea put forth by many other such movies that getaway drivers prefer muscle cars turns out to be fantasy. (Real wheelmen are determined to blend in.)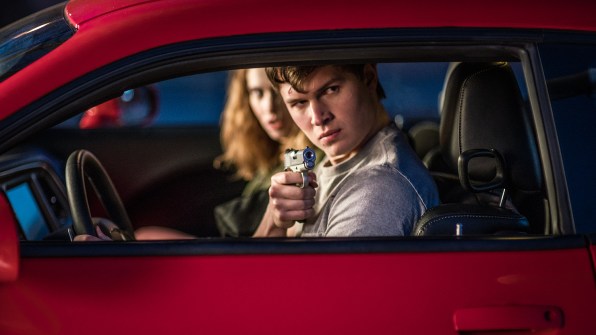 "Getaway drivers are there to help you rejoin the flow of traffic," Wright says, "so their main job isn't about having high-speed chases but removing yourself from the freeway and disappearing into normal traffic."
Other process points that made it into the film–warning: lightest possible spoilers ahead–include stealing cars from a long-stay parking structure so they'll stay unreported for a long time, doing it on the day of the job, and switching both cars and drivers after evading police so any descriptions are no longer accurate. It's all simple subterfuge that has proven successful. Well, except for whenever the people telling Wright about these experiences eventually got caught.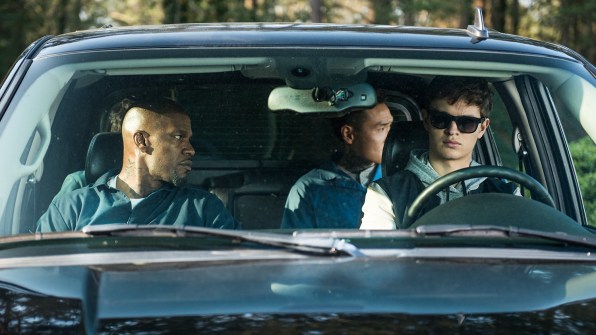 They also gave the director lengthy accounts about particular heists. One ex-con, the author and TV writer Joe Loya, had so much to contribute, Wright kept him on board throughout filming as a script consultant. Loya had committed 30 bank robberies and gone to jail for 10 years before becoming a professional writer. Some of his stories and dialogue ended up directly in the film
"When I asked Joe Loya if he'd ever listen to music on the way to a job, he said, 'On the way? Never. I got enough demons up here making music,'" Edgar recalls. "And I knew right then that was going right in."
Indeed, Jamie Foxx devours that line, word for word, in Baby Driver.
Richard Marinick, an ex-armored car robber from Boston who authored the book, Boyos, also found his words in the finished film. When Wright asked him the same question about music, Marinick told a story about getting spooked on the way to a job. One member of the crew he'd been working with took it as a bad omen that the Guns 'N Roses cover of "Knocking On Heaven's Door" was blaring out over the radio. He considered it a hex on the heist to come and convinced everyone else they were doomed. The heebie-jeebies proved contagious and the team bailed on the job. Wright ended up writing a brief scene around the anecdote.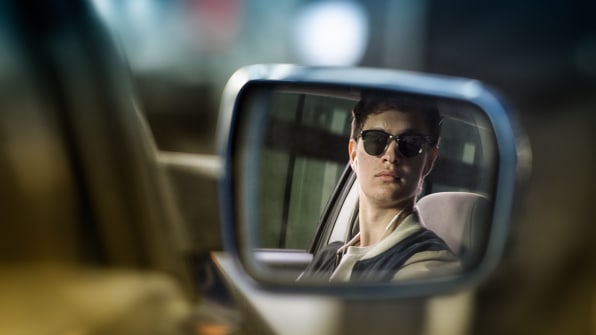 Taken together, all these details helped inform a movie that should play with ex-heisters the way Saving Private Ryan does with veterans. They will feel seen. After Joe Loya watched the film, he told Wright that Baby Driver perfectly captured the mania of what it's like to be in the middle of a heist and getting away.
Of course, sometimes the truth is too fiction-like for fiction. Another one of Loya's music choices–he would play "Smooth Criminal" by Michael Jackson after completing a getaway–was deemed too unrealistic for the movie.