Last spring, Zillow's CEO and cofounder, Spencer Rascoff launched a program called Community Pillars to extend the services of the online real estate search company to the affordable housing market. Under the program, more than 20,000 monthly users have used the website to connect with property managers and landlords registered as "community pillars" for offering housing to those who qualify as low-income or have an imperfect housing history.
The feature was developed by Rebekah Bastian, the VP of product at Zillow, "who is passionate about affordable housing and worked on the feature at Hack Week," Rascoff says. Zillow's employees then volunteered their time to build out the tool, and the company collaborated with public and social sector organizations. "We ended up shipping it. And everyone–our employees, the industry–was fired up about it."
Over the last decade, Zillow has emerged as the leader in online real estate searches; with more than 165 million users every month, it represents more than two-thirds of the market. The company's success, according to Rascoff, a founding team member, can be attributed to its ability to empower consumers with the same information that professional realtors have access to.
"At Zillow, we've always had a consumer-first mindset. Prior to Zillow, the leading real estate website was Realtor.com, which is licensed by the National Association of Realtors. Even though technically, it is an independent company, it has always had an industry-first mindset," Rascoff says.
This customer orientation has helped the company develop products and services that have disrupted the market by freeing up information and expertise. Rascoff points to their forecasting feature, "We provide Zestimate forecasts, which show what a home will be worth in 12 months. Obviously, that's incredibly valuable to the buyer or seller to show what the future might hold for that home's value."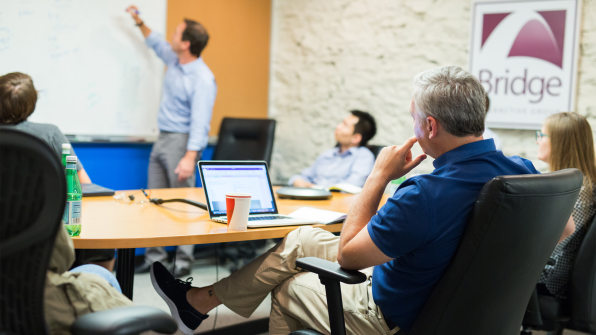 Marketplace Challenge
Rascoff is one of many successful tech entrepreneurs who define their value in terms of making marketplaces more efficient. Though this has created tremendous value in society by making products and services more transparent and readily accessible. It has also, however, raised questions about the role of moral leadership in a marketplace.
Prior to joining the founding team at Zillow, Rascoff co-founded the travel site, Hotwire. Two years later, it turned out that the company had sold some of the airline tickets to the 9/11 hijackers for their September 10th flights, which positioned them to be in place for 9/11–and Rascoff lost a friend in the tragedy. "I ran a company that sold airline tickets to the hijackers. I lost a friend in 9/11 and now all of a sudden, our business is collapsing. There was a lot of guilt and culpability around that," he says.
It was one of the hardest years of his life, he says. But professionally, it was also one of his most formative experiences. The downturn in the travel industry following 9/11 nearly tanked Hotwire. "We went from about 200 people to about 150 people and the survivors that stayed at the company had to work even harder and smarter because we were smaller.
"It looked like the whole thing was going under," he continued. However, two years later, they had managed to turn it around, and the company was purchased by Expedia.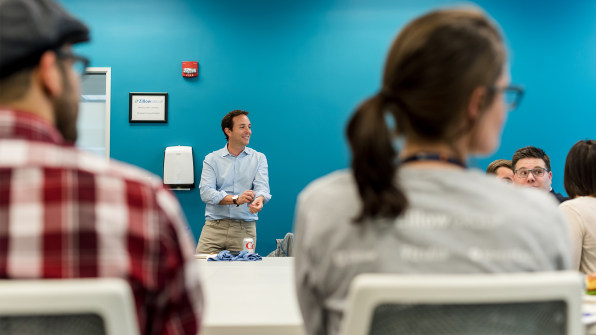 Learning to Lead
The Hotwire turnaround was a key learning moment for Rascoff, who had started the company at 23. It affirmed his commitment to his values and taught him about the true nature of leadership. He says, "While it's always important to manage authentically, in challenging situations it's even more important. The old picture (or myth) of leadership was one where the leader was supposed to project steady calm and confidence. It was the idea of the leader with a map in one hand and a sword on the other. He is running up a hill and the people are following behind him. That model is hogwash when a crisis hits."
He says good leadership, exemplified during those challenging times is "one where the leader admits that he doesn't have it all figured out and admits that it could be rough seas ahead. And instead of projecting calm, cool, and collected, projects authenticity and empathy [that conveys], 'look, we're all in this mission together.'"
At Zillow, there is free sharing of information with employees, and the systems to support that culture. He has a Slack channel to share everything from company updates to personal information, such as what he's reading now, news articles of interest, and thoughts from his office visits around the country. He has also implemented monthly company-wide Q&As with the executive team. In addition, Zillow has an open office plan—and that includes Rascoff, who works at a treadmill desk out in the open space with everyone else.
To celebrate their teams and reinforce their values, he has implemented a program to award "'karma points' to employees who have gone above and beyond the call of duty." He says, "Karma points are thank-you notes displayed on an employee's profile page that can be seen by everyone in the company. Every time an employee receives a karma point, their manager is notified of the employee's contribution to the company." The company awarded 32,600 karma points last year, to 3,360 employees.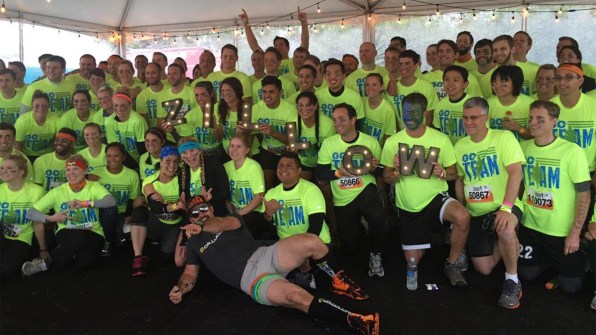 Giving back
The lessons from the hard challenges he faced at Hotwire have also informed Rascoff's approach to giving back to the community. In addition to the program to support the affordable housing market, Zillow is also working on a multiyear initiative where "we will be donating significant amounts of time and resources to improve housing insecurity. We will be focused on those who are experiencing housing insecurity – that may include those facing temporary bouts of homelessness, those struggling to find safe/affordable housing, or being vulnerable to issues that may cause them to lose their homes (like evictions or medical events)," says Rascoff.
Though this philanthropic effort is still in its infancy, he says the goal is to ensure Zillow isn't just making the real estate market more transparent, but also investing to make home buying (or renting) more accessible to those who are struggling. This commitment underscores what seems to motivate Rascoff in his job each day as he works to be responsive to both what their consumers as well as the community really needs.
---
This article is part of a series of articles by Aaron Hurst exploring how leaders find purpose and meaning in their jobs. Last fall, Hurst's company, Imperative, released a global survey of the role of purpose at work, in partnership with LinkedIn Talent Solutions, which found that those who are intrinsically motivated to find purpose in their jobs consistently outperform their colleagues and experience greater levels of job satisfaction and well-being, regardless of country, gender, or ethnicity. They are also 50% more likely to be leaders. This series will profile those leaders, and how they connect with what's meaningful to them in their role and the organizations they lead.