A little more than a year ago, near closing time in the early morning hours of Sunday, June 12, 2016, a 29-year-old gunman named Omar Mateen opened fire inside the Pulse nightclub, a gay bar in Orlando. In total, 49 people were killed and over 60 wounded in what's since become known as the nation's deadliest mass shooting and hate crime. Before being shot to death after a standoff with police, Mateen claimed affiliation with the terrorist group ISIS.
That event was tragic, insane, and devastating to the victims, their families, and Orlando's LGBTQ community. The world's subsequent actions, however, were largely swift and generous: Within hours "Victims of Pulse Shooting," a GoFundMe campaign to support victims sped past its initial fundraising goals. (It would go on to break records for the speed and total contributed through the site.) One day later, Orlando mayor Buddy Dyer set up the OneOrlando Fund, a city-sponsored fund that drew millions from companies like Disney, NBC, Darden, Wells Fargo, and Jet Blue, among others.
Those two pools of money represented the main deposits for what eventually became a $31.7 million pot. Which, as Fast Company reported, left some indelicate questions: How exactly does victim compensation get allocated?
Turns out, having two groups controlling money can be divisive. Equality Florida, a gay rights advocacy group, had started the GoFundMe campaign and partnered with the National Center for Victims of Crime (NCVC), which manages the National Compassion Fund, a program trying to formalize how money in such situations is collected and redistributed. Both groups stated that everything should go directly to victims, who could figure out for themselves what their needs might be.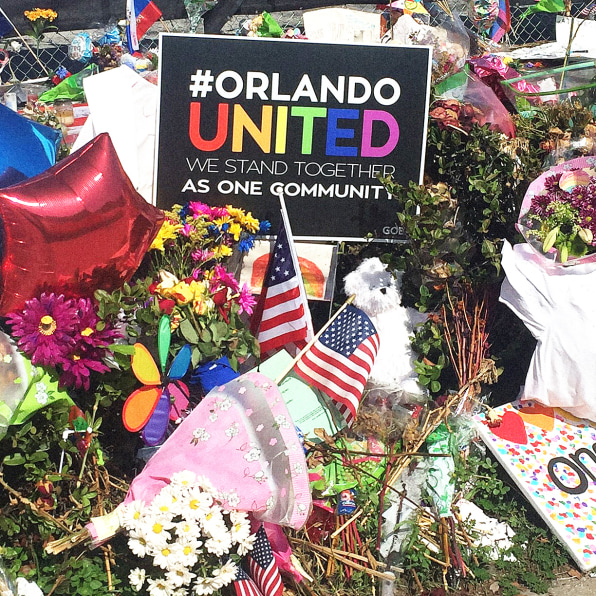 The mayor's initial announcement went differently, specifying that everything would be channeled to nonprofits supporting victims and families, the broader LGBTQ, Hispanic, and faith communities affected, and "underlying causes of this tragic event." The problem is that spending doesn't always actually help victims.
First, some groups may misspend it, limiting their impact. Second, not everyone has the same post-trauma wants or needs. Within days, the city backtracked. "We had the best of intentions early on, but as we gathered more information and learned what our options were, we agreed . . . that we wanted to do this directly for victims," says City of Orlando CFO Chris McCullion.
Instead, they called in Kenneth Feinberg. Over the last two decades, Feinberg has earned a sad but necessary reputation as the country's most trustworthy mass casualty or terror-related support fund administrator, working the aftermaths of 9/11, BP's Deep Water Horizon explosion, and the Boston Marathon bombing. "A lot of people think some of this money should go for community purposes, but we're always of the view that it's the individuals who were harmed and injured that should get the benefit of the nation's generosity," says Camille Biros, the business manager at Feinberg's law firm, Feinberg Rozen.
Feinberg is also on NCVC's advisory board, so both camps agreed that all donations should be pooled, centralizing the logic, mechanics, and ability to make lump sum deliveries. Ultimately, Equality Florida's GoFundMe had over 1,200 contributors, reaching $9.5 million (about one-third of all money collected). OneOrlando generated much of the rest, while NCVC's separately operated Compassion Fund added another $1.4 million, and the GLBT Community Center of Central Florida added $500,000.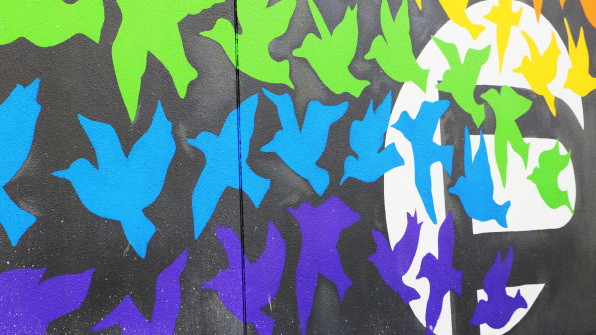 The distribution, everyone agreed, would be subject to approval of OneOrlando's board of community stakeholders, a mix of corporate and community leaders including a representative from Equality Florida and the GLBT Community Center. In cases like this, that approval needs to happen fast: Bills and daily expenses don't stop because someone is injured and needs time to recover, or is killed, leaving dependents without income. Bureaucrats can struggle with that. "Speed and transparency don't go together," says McCullion.
But because of their experiences with previous tragedies, Feinberg and NCVC had already established the admittedly cold basic math for extremely devastating scenarios. "It's rough justice, but speed and efficiency are key," Feinberg tells Fast Company.
Simply put, each person's life has equal value, regardless of age, class, social status, or earning potential. From there, allocations are made on a sliding scale based on how that life was altered, with the stipulation that the dead always receive both the largest individual sums and majority share of any total available. For the wounded, hospital stay becomes a proxy for severity of injury, and payouts are graded accordingly.
The catch is that all of this depends on what's available and how far it must be shared. Boston's One Fund, for instance, collected $61 million after the bombing in 2013, nearly twice what was raised in Orlando. There was also less death and carnage—five people died, while two more became double amputees—so each could be allocated $2.2 million. Two years later, in Chattanooga, Tennessee, five armed service members died in another shooting spree that only brought in about a half million. Each grieving family received less than $70,000.
In previous situations, it hasn't been uncommon for bystanders who are traumatized but have no physical injuries to receive no compensation. That happened after the Aurora mass shooting in 2012, for instance, despite the fact that everyone in the theater was certainly emotionally scarred.
In Orlando, especially after a series of town halls, financial adjudicators felt differently: In addition to being a hate crime, Mateen had taken hostages inside the club for three hours, many of whom watched others bleed out in front of them. "I can tell you from having spoken with dozens and dozens of [victims] that no one who was in that building got out okay," says Jeff Dion, the deputy executive director of NCVC.
In the end, 305 people submitted legitimate claims of bodily or psychological harm.  When OneOrlando began distributions in late September, 59% of all money went to the 49 who had died; that's about $350,000 per person. Thirty-six others received between $60,000 and $300,000, depending on length of hospitalization. Among outpatients, 29 people received $35,000, while another 186 who were present but uninjured were paid $25,000 each. The FBI's on-scene investigative unit verified witness claims.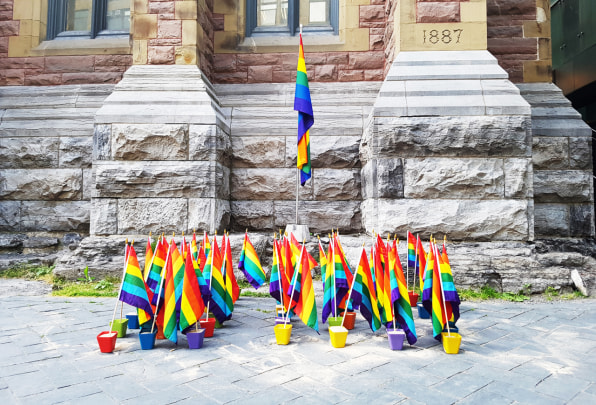 At the time, the account balance was actually $29.6 million, with a bit more expected to come in. (You can view the initial breakdown here.) There are no restrictions on how the money may be used, although it can go further now that responding hospitals have waived any out-of-pocket medical care costs.
That it took roughly three months to actually start cutting checks is about a standard time frame. The same thing happened in Boston, although early payments worked more like stopgaps because so much more would be donated over time. In Orlando, the bulk of what was collected went out at once, in part because donations came in so quickly over the internet.
In April, OneOrlando split another $2.1 million among everyone at the same ratio, and then suggested donors redirect toward two long-term recovery funds that also emerged shortly after the shooting. Both were already relatively well endowed, having gathered unsolicited funding from various corporations, foundations, and individual givers who knew what behind-the-scenes organizations were best equipped to kick-start the push for sustainable services.
The Better Together Fund is a $1.1 million grant maker associated with the Central Florida Foundation, a regional community group that manages and invests funds. Contributors include the corporate charity arms of Universal Orlando, Nationwide Insurance, Delta, and Coca-Cola, along with other regional companies, and even community foundations located in major cities that weren't affected. The organization formed immediately after the crisis, channeling money to Heart of Florida United Way to help with victims' basic needs, and has also offered gap funding to mental health providers and trauma experts.
These funds generally spend down within two to three years, says CFF spokesperson Rachel Calderon, but the goal is ultimately "to make a lasting difference that affects root issues." To do so, Better Together has backed a statewide school safety and acceptance program by Equality Florida and group coalition effort called the OneOrlando Alliance.
The second is Contigo Fund (Spanish for "With You"), a $1.4 million division of Our Fund, a South Florida-based LGBTQ nonprofit that received an outpouring of support from social justice foundations like Arcus, Ford, Open Society, and W.K. Kellogg. Contigo's goal is to encourage existing and emerging grassroots groups within the LGBTQ and Latinx communities.
In the months after Pulse, Contigo issued two rapid response grants to support a free LGBTQ and Spanish-friendly mental health group and develop a new racial, social, and gender justice organization. Other grants encourage things like wider acceptance visibility and acceptance within farm worker groups and Muslim communities.
To avoid mission creep, these agencies meet often with members of the community they're trying to help, and invite some of them to weigh in on how their funds should be allocated. Contigo program director Marco Antonio Quiroga call this "participatory" grant making. As he puts it, "We want to be driven by the community most impacted."
Equality Florida, which received none of the money it helped fundraise though the Pulse GoFundMe, hopes to use crowdfunding in a similar way now. To coincide with the anniversary of the shooting, the group started the "Honor Them with Action Fund," an ongoing campaign that's already beaten projections, raising $264,000 so far. The money will go toward supporting Equality Florida's in-school equality and inclusion work, including their "safe and healthy schools" plan to formally measure tolerance within Florida's 67 school districts and institute policies and procedures to stop bullying, discrimination, or social isolation.
That's associated with a broader push that's spawned its own hashtag—#HonorThemWithAction—featuring 49 days of collective actions to combat hatred. It just got a shoutout from Bono. "Our work has always been dedicated to securing full equality for Florida's LGBTQ community, but specifically after the Pulse massacre our focus turned toward uprooting all forms of hatred and bigotry at their source," says Hannah Willard, the group's public policy director.
When viewed collectively, many of these efforts are about boosting pride, and diffusing trouble. That's not necessarily a hedge against the next random act of violence, but it could be transformational for society at large, which is more the point.
At the same time, NCVC executive director Mai Fernandez encourages cities of all sizes to create their own philanthropic-preparedness plans. "It's just like having a first responders plan," she says. "It's just so much easier if you can flip a switch and say, 'Yeah, we have a protocol. We know what we're doing. This is how we're doing it.'"