Davis Smith knows what he's doing when it comes to e-commerce. A 38-year-old serial entrepreneur, he founded, and later sold, an online pool table retailer straight out of business school; that venture lead him to cofound Baby.com.br, Brazil's largest baby care retailer, for which he raised over $40 million in venture capital funding.
But when Smith approached his attorney, with whom he'd worked through all his startup ventures, with the idea to found an outdoor gear brand with a humanitarian mission—and incorporate from the beginning as a benefit corporation—his attorney said no way.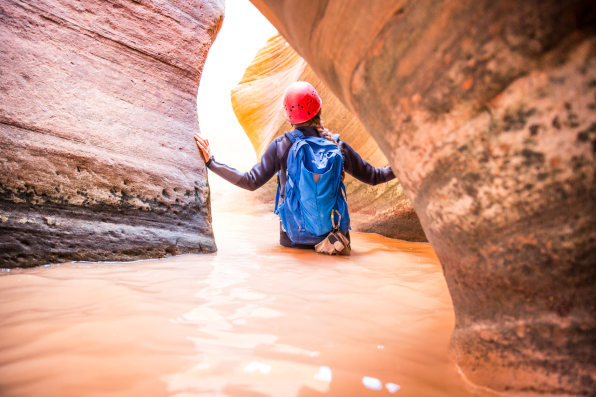 "He just told me, 'Look, no one incorporates as a benefit corporation from inception," Smith tells Fast Company. In 31 states (including Utah, where Smith is based), benefit corporation legislation allows businesses to incorporate while agreeing to support a wider mission than just appeasing shareholders—that could mean pledging to mitigate environmental problems, providing services to in-need communities, or, more broadly, contributing to the "general public benefit." The idea behind benefit corporations, as Fast Company has previously written, is that the impact-focused nature of these ventures should allow founders to pursue more humanitarian goals without fear of being sued by their investors for not immediately raking in profits.
But even with that leeway, Smith's attorney saw launching as a benefit corporation as a risky move. "He said we should incorporate as a C corporation like everybody else, then convert to a benefit corporation once we'd figured out how to make the business work," Smith says.
Smith did not take that advice. He founded Cotopaxi, an outdoor gear and apparel e-commerce brand, in 2013 as a benefit corporation, and began to raise venture capital funds from there—Cotopaxi is the first of the approximately 4,000 existing benefit corporations to take that route. "One of the biggest ideas behind Cotopaxi was the belief that I could have a bigger impact by building a business than I could if I just did humanitarian work on my own," Smith says. "If there's an investor that won't invest in me because I founded a benefit corporation and am giving some of my money away from the get-go, that's not the right investor for us."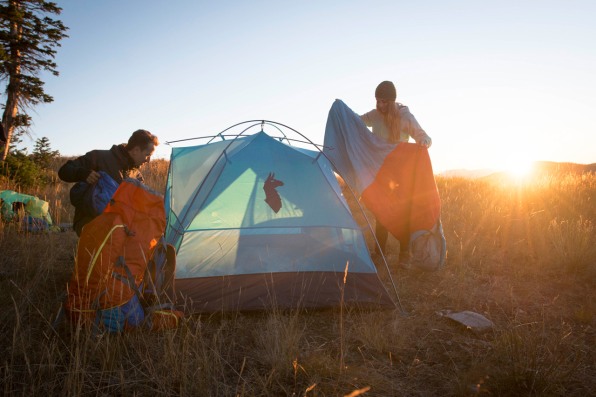 For Smith, his foray into the outdoor gear industry necessitated a social-impact approach. Growing up in Latin America, where his father, who spoke fluent Spanish, worked as an engineer, Smith became highly attuned to issues of global poverty and inequality from a young age. "My first memories as a four-year-old, having moved down there from the States, were seeing other children my age with no clothes," Smith says. "Even as a little kid, I knew there was something wrong, and I wanted to figure out a way to help people—I talked to everyone about it," he says. With his dad, who loved the outdoors, Smith would go on incredible adventures—they'd build their own raft and float down the Amazon, or travel to uninhabited islands and fish for their food. As he traveled, Smith only became more aware of how different his life was from those of the people he encountered.
In 2001, when Smith was in college, he spent a summer interning in Cusco, Peru, where he met a nine-year-old kid named Edgar, who shined shoes on the street to support his family. Smith made a habit of finding Edgar every day and sharing his food with him. "Meeting him was the highlight of my time there," Smith says. By the time he boarded a bus out of Cusco, Smith had made a commitment to himself: to find a way to help kids like Edgar.
The way Cotopaxi does so is by allocating 2% of its annual revenue to make dedicated grants to nonprofits working in the developing world. "We're aiming for a more holistic approach to poverty alleviation," Smith says. While some companies, like Toms, approach humanitarian aid with a one-to-one giving approach, Smith wants to shoot straight to the core of the problem. "If we were just to donate one of our backpacks for every backpack sold, it'd get a kid a backpack, but if she doesn't have a backpack, she probably doesn't have access to clean drinking water or basic health care," Smith says.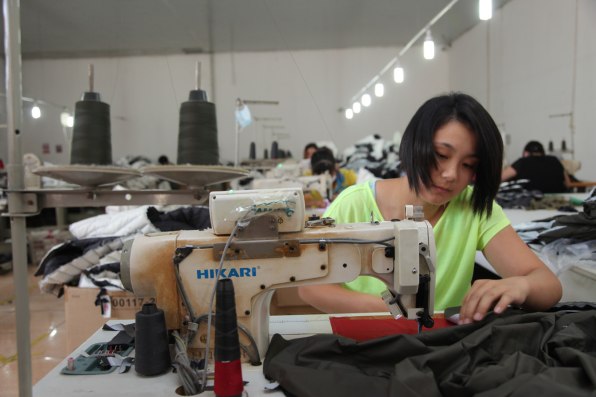 In 2016, Cotopaxi selected five nonprofits operating in Myanmar, sub-Saharan Africa, India, Latin America, the Middle East, and Europe, which supports what Smith calls the three pillars that support a pathway out of poverty: health, education, and livelihoods. Because it's a privately held company, Cotopaxi doesn't release financials, but its investment in the Myanmar-based nonprofit Proximity Designs, which offers irrigation tools and technical support to farmers working in the region, resulted in the nonprofit expanding its household user base to 86,709, who saw their annual incomes rise by $254 (substantial growth for workers who earn, on average, $1 to $3 per day). Cotopaxi grants have also facilitated the delivery of 1,703 antimalarial mosquito nets to refugees living in camps in sub-Saharan Africa, and bolstered the academic achievements of students in India and South America.
On a recent trip back to South America, Smith managed to find and reconnect with Egdar, who is now in his early twenties and, with Smith's support, training to be a tour guide. Smith's past in South America continues to impact the way he does business. Recollecting time he spent in Bolivia, where many llama farmers in the Andes mountains live in extreme poverty, making only around $200 per year, Smith is sourcing llama wool from the farmers to use as lining in Cotopaxi jackets and sweaters. The brand will be buying hundreds of thousands of pounds of llama wool from the farmers this year. "We're able to have a tremendous impact on their livelihoods," Smith says. "We can really have impact through our supply chain by taking our purchasing power and using it for good."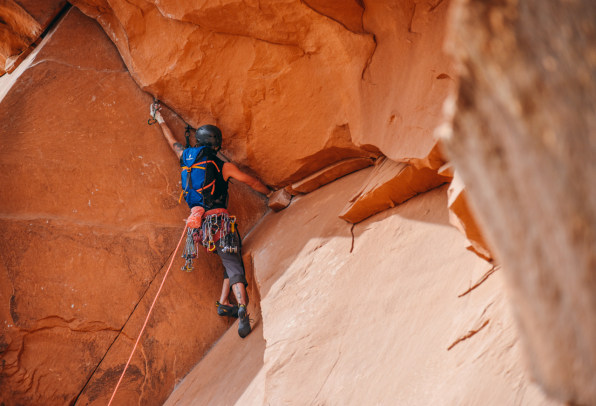 Cotopaxi's business model has not, contrary to the concerns of Smith's attorney, proven a hindrance when it comes to the actual business side of things. Early in its fundraising process, Smith met with Kirsten Green of Forerunner Ventures, a Silicon Valley venture capital firm with an uncanny sense of which companies are going to blow up the millennial market (Warby Parker, Birchbox, and Glossier are some of its investees). "More and more customers in the millennial bracket and younger are looking to spend their money on more than just material things—they're looking for experiences, and they're looking for brands that have a message that they can connect with," Green tells Fast Company. Smith's commitment to building a brand around both experience and ethics drew and sustained her interest as an investor; Cotopaxi has now taken its commitment one step further and become certified as a B Corporation (a structurally different but ethically similar designation to a benefit corporation), which further clarifies its impact commitments.
Cotopaxi is by no means alone in the cause-branding approach (Patagonia, for instance, donated all of its nearly $10 million in Black Friday sales in 2016 to grassroots environmental nonprofits), but Smith hopes he's paving a fresh approach for how brands can engage with consumers and do actual good in the world. Cotopaxi hosts 24-hour "adventure race" events throughout the year, called Questivals, in which teams perform community service projects while exploring their city—in 2016, each Questival raised several thousand dollars for the International Rescue Committee, and resulted in nearly 2,000 food donations to homeless shelters, and 322 trees planted. This year, the brand is hosting around 70 Questivals and expects the impact to be even greater. "We're a tiny, brand-new company, and we're able to make an impact in the world," Smith says. "If we got more companies thinking in this way, that impact would only grow."