Since Whole Foods CEO John Mackey agreed to sell his company to Amazon last week, he's been telling friends he's excited by the "cultural fit," and that he's optimistic about his "personal relationship" with Jeff Bezos. He told employees the "partnership presents an incredible opportunity to take Whole Foods Market's mission and purpose to new levels."
Mackey is apparently relieved no longer to be fighting activist investors like Jana Partners, who criticized the company's branding and analytics strategy, and for whom Mackey could barely hide his disdain. "These guys just want to sell us," he told the Texas Monthly recently, "because they think they can make 40% or 50% in a short period of time. They're greedy bastards."
Raj Sisodia, who wrote the book Conscious Capitalism with Mackey and has spoken to him recently, says being taken over by Amazon is the best way out. "It enables Whole Foods to continue to be a 'conscious' company, and it takes away some of the short-term pressures on them," he says in an interview. "They were constantly looking over their shoulders at these activist investors who have no agenda other than short term return."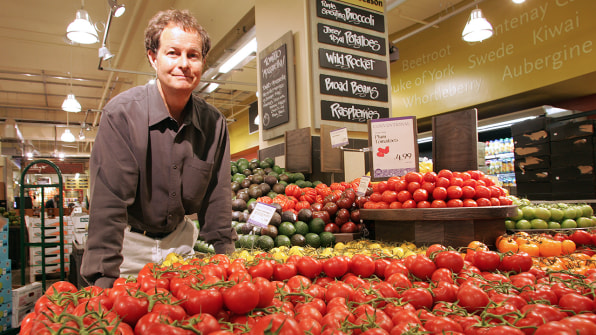 Mackey and Sisodia argued in the book that corporations had come to be seen as "greedy, selfish, exploitative, uncaring" in the early 21st century. Their cost on society was too high: they were taking too many natural resources and externalizing too many negative impacts. Though corporations are great engines of progress, they had allowed their ethos to be corrupted, Mackey and Sisodia said. Instead of being creative and producing value, companies had played other games to make money, either with Wall Street, or by engaging in rent-seeking or anti-competitive behavior. Conscious capitalism–where a firm has a purpose beyond profit–is the best form capitalism can take, they argued. It gives precedence to its workers, vendors, customers, and community as much as shareholders, thus creating a holistic interdependence.
But while this positive vision of what companies can be has been increasingly accepted, it wasn't enough for Whole Foods. In selling to Amazon, Mackey is taking a third path that he hopes will preserve some of these values, instead of being chewed up by Wall Street or being chewed up by a rival.
"He wouldn't just sell it to the highest bidder," Sisodia says. "With any other acquisition–with a Kroger or the [other] supermarkets–it would have meant squeezing margins, laying off a bunch of people, cutting back on the foundations that Whole Foods supports as part of a movement."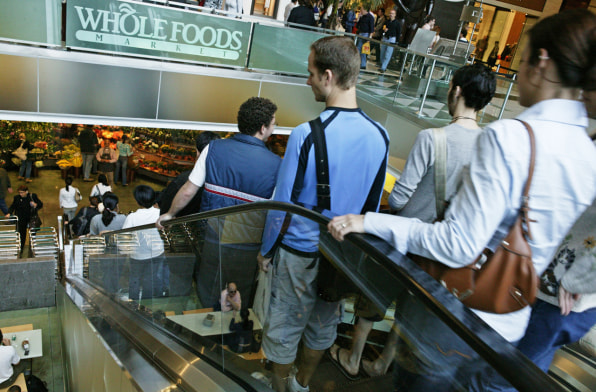 Can Conscious Capitalism Survive?
Selling to Amazon raises questions about the future of the "conscious capitalism" agenda that Mackey established at Whole Foods and hoped, as Sisodia says, to grow into a "movement." Will Amazon safeguard Mackey's and Whole Foods' more enlightened attitudes and programs? Does Amazon's acquisition represent a mainstreaming of Whole Foods's philosophy, or perhaps a diminution of it, proving that Whole Foods couldn't get any bigger on its own?
"Conscious businesses have trusting, authentic, innovative and caring cultures that make working there a source of both personal growth and professional fulfillment," Sisodia and Mackey wrote in the Harvard Business Review in 2013, laying out their philosophy. "They endeavor to create financial, intellectual, social, cultural, emotional, spiritual, physical and ecological wealth for all their stakeholders."
Amazon, by contrast, isn't known for mollycoddling its stakeholders. It has a reputation for squeezing its suppliers, like Walmart before it, and for pushing its workers harder than most (in, one notorious case, warehouse workers suffered heat exhaustion and had to receive medical attention). Amazon hasn't had much of a purpose beyond being extremely good at serving customers. It's not part of the conscious capitalism group of companies that also has Starbucks, Trader Joe's, Patagonia, Container Store and others as unofficial members.
Mackey is different from many of the other CEOs associated with the ethos of conscious capitalism, a "right-wing hippie" and "a rare bird," according to the New Yorker. Mackey is into Milton Friedman, Ronald Reagan, and Ayn Rand in a way that Yvon Choinard at Patagonia and Howard Schultz at Starbucks probably aren't. And Mackey, like Bezos, is fervently anti-union (on ideological grounds, not because he doesn't believe in looking after workers).
When Sisodia, an Indian-American marketing professor, was searching for businesses for his 2007 book Firms of Endearment–about companies operating with purpose–one clearly sat atop the vanguard list. "The poster child company was Whole Foods," he says. "They represented everything we were discovering about a different philosophy of business."
Mackey read the book and in a 2009 interview with Fast Company, he mused on how to move corporations "to refocus on purpose instead of profit." When the interests of employees, customers, shareholders, suppliers, community, and the environment are aligned, profits and social good become possible, he says.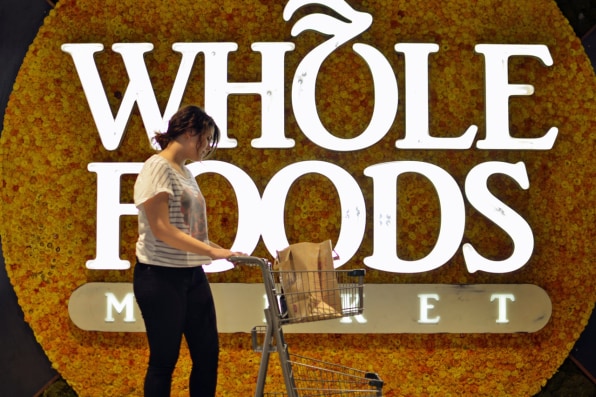 But Bill George, who wrote the foreword to Conscious Capitalism, thinks Mackey forgot about two key stakeholders: customers and shareholders. Whole Foods' performance on Wall Street was sluggish, prices remained too high, and Mackey was too preachy about his food choices: he didn't give people what they wanted when they wanted it.
"He had a zeal about what was healthy, he wouldn't offer consumers choice," George, a veteran Harvard professor and author, says in an interview. "For instance, he wouldn't offer brand name diet soda, and I think he paid a high price because people aren't willing to shop at two different stores."
"His principles are very good," George adds, "but he failed to apply them because he didn't adapt to changing customer needs . . . He had an evangelical zeal focusing on his core principles, but not for listening to his shareholders."
George says Bezos will focus on getting Whole Foods more competitive on price. And that could lead to job losses and productivity changes in the workplace. "Bezos is going to be focused on taking market share, which is what he's committed to [Amazon's] shareholders," he says.
Alexander McCobin, co-CEO of the Conscious Capitalism, Inc, not surprisingly doesn't see any "indictment of conscious capitalism" in Whole Foods falling to Amazon. "The reason Amazon wants Whole Foods is for its conscious capitalism. That's been the success that Whole Foods has had over the long term," he says.
But in selling Whole Foods to Amazon, Mackey gives up on shareholder capitalism or leaves it to someone else to handle. And the episode makes you wonder if conscious capitalism–where all stakeholders are taken into account–is possible when the needs of shareholders inevitably finish on top.
For all his genius in building a 460+ store network and generating more than $8 billion a year, Mackey ultimately failed to square the needs of shareholder capitalism with the needs of conscious capitalism. And the future of Whole Foods, now in the hands of a quite different company, is uncertain.