In mid-February of this year, Brent van Assen, the operations director for the Amsterdam-based bike company VanMoof, saw an alert come through the company's network: A VanMoof customer in Paris had just reported their bike stolen. The Dutch company debuted what they call "the world's first smart bike" in late 2015; when these bikes are pilfered, their owners can report them missing through an app, and a GSM tracking device embedded in the frame will show the bike's location on VanMoof's proprietary SmartBike tracking dashboard.
Recovering stolen VanMoofs is the job of the company's team of "bike hunters"—a group made up of van Assen and another colleague in Amsterdam, another in Berlin, and one in New York who are charged with upholding the company's pledge to return all stolen bikes to owners within two weeks or replace them, as part of VanMoof's Peace of Mind guarantee. For the most part, bike hunting is a satisfying but not too difficult venture—most stolen bikes, van Assen tells Fast Company, rematerialize within a mile of where they were taken from.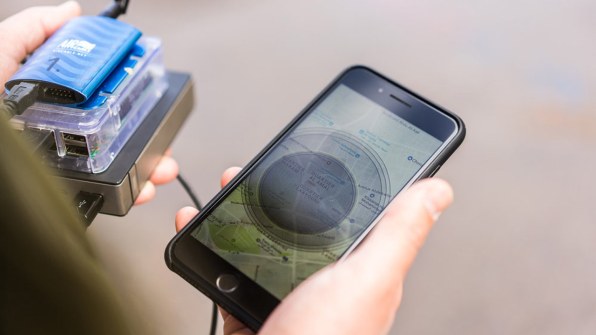 But in February, van Assen watched as the GSM device tracked the bike from Paris to a harbor town in the south of France, where it disappeared for a while. When the signal came back online, the bike was in Casablanca. "I booked a flight there right away," van Assen says. He and a photographer gave themselves three days in the city to track down the bike. Right away, they ran into problems: The GSM signal was directing them to one of the most unsafe neighborhoods in the city; they had a hard time convincing taxi drivers to take them there. When one did, van Assen says he saw a passerby drag his finger across his throat and point at them through the window.
So then, van Assen took a different route, and sought out where people can buy bikes in Casablanca. A different driver lead him to a massive warehouse, where van Assen saw around 300 bikes, many of them brand-new roadbikes valued in the thousands. The owner of the warehouse told van Assen that he buys all the bikes from trucks that come from Brussels and Paris; all of the bikes in the warehouse were, like the one van Assen was trying to find, stolen.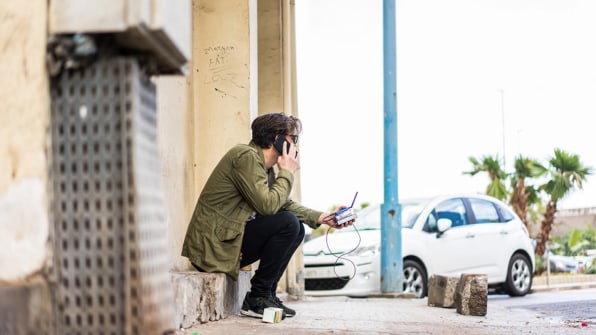 Van Assen gave up on repatriating the VanMoof lost in Casablanca, and the company replaced the bike for the owner. But his experience tracking a bike all the way to Morocco, and watching others disappear to other overseas countries like Algeria, signaled to van Assen that VanMoof's noble promise to provide their customers with peace of mind was also beginning to shed light on the largely obscure patterns of global bike theft.
It was also a far cry from the more common experience of bike hunting. Usually, VanMoof tracks bikes that are secured on the street not far from where they were reported missing; in that case, bike hunters like van Assen will find the bike, lock it with a special lock (so the thief can't move it), and come back with a lock cutter to saw through the thief's lock. Once the bike is free, they bring it back to the VanMoof office, where the owner comes to collect it. More often than not, the cops are left out of the process. Bike theft is such a common crime, van Assen says, that they generally don't drum up the concern to pursue a report.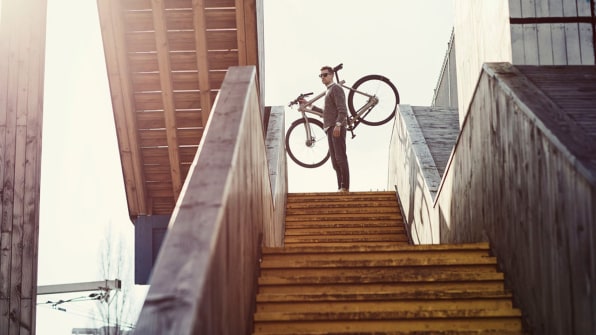 But with all the information VanMoof is collecting on transcontinental bike theft, that will change. "We're trying to solve bike theft globally," van Assen says. He and his fellow bike hunters have tracked down 43 of the 62 reported stolen SmartBikes, and traveled over 18,000 miles in the process; they're in talks with law enforcement about how to recognize the patterns they've discovered. "We want to expose how this system works," van Assen adds. "And by collecting all this data, we already know more about bike theft than governments or other bike companies."
For cyclists—especially urban cyclists—bike theft is a drudging fact of life. Law enforcement tends to scoff at reports of stolen bikes, and tracking one down is often a matter of scouring Craigslist, or just giving up. Buying an expensive bike to get around the city can feel akin to throwing money down the drain; in New York, grand larceny thefts of bikes worth at least $1,000 increased 64% between 2013 and 2014, with around 600 reported stolen.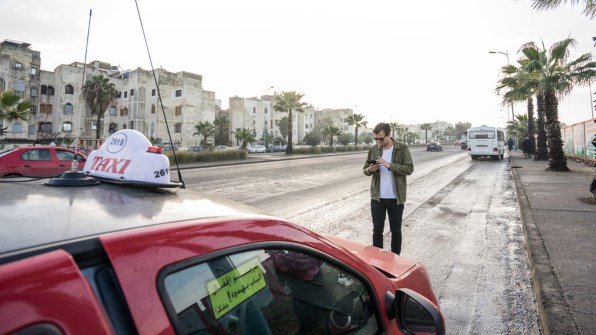 VanMoof bikes fall into that over-$1,000 category. Their new Electrified S bike, which launched this June with city-commuter-friendly features like a speed-boost button and a touch-sensor locking device, retails for around $2,800. When theft is inevitable, making that kind of investment is nonsensical. "People are afraid of upgrading to a better-quality bike," Karlijn Marchildon, VanMoof's head of communications, tells Fast Company. "So in cities, people will ride old bikes, crappy bikes, and may not be able to ride as far as they'd like to on them." VanMoof's Peace of Mind model, where customers know that if their bike is stolen, a bike hunter will travel far and wide to bring it back to them or replace it, "takes that barrier away from people who want to buy a nicer bike," Marchildon says.
But while the bike hunters and the Peace of Mind guarantee have been a successful marketing tool for VanMoof, it's not exactly boosting the company's profits. "We lose money on it," Marchildon says. There's a recovery fee of around $100 for bike hunters to do their thing, which is rolled into the cost of the bike through the Peace of Mind guarantee, but that does not, Marchildon says, necessarily absorb the cost of travel, nor does it offset the financial loss if the company is unable to return the bike and instead has to replace it. For the company, though, the message the guarantee sends to customers is more important—and the signal it sends to bike thieves may, in the long run, chip away at the need for bike hunters' services–and lower the cost of the bikes by doing away with the need to account for the Peace of Mind guarantee.
"We want thieves to know that this is a bike you can't steal, because we'll just get it back," Marchildon says. The SmartBikes have only been on the market for a year, but Marchildon and van Assen are optimistic that the thieves will soon wise up to the fact that if you steal a VanMoof, the joke will eventually be on you, and ultimately, thefts of VanMoofs will trail off. "We want to get the message out to the world that if you buy a VanMoof, the likelihood that it gets stolen will just be less and less," van Assen says.