The suggestion that people are either left- or right-brained has long since been disproven, but today we still persist with the idea that each of us must naturally be hardwired to be "creative" or "logical."
For some reason, we pay lip service to the idea of the holistic organization: We seek creative-minded data scientists, or innovators with a head for hard business, yet still we can't resist putting them into buckets. You're either a CTO or an ad director, a chief data officer or creative lead.
In its third year, Lions Innovation will bring art and science even closer together to create world-class creativity. Designed to educate and inspire delegates about the heights creativity and technology combined can achieve, Lions Innovation is all about developing amazing, creative technology solutions that answer the problems of modern advertising.
On the surface, digital disruption relies solely on technology. But look a little deeper and you'll see that it's a perfect synergy of tech and creativity that is creating this exciting new era.
Uber is not a complex piece of tech for ordering taxis. The interface and devices it uses are standard. It's on a smartphone and everybody's got one. But where Uber triumphs is as a creative improvement to everyday life. It removes a moment of friction in consumers' lives so effortlessly, that you'd be mad not to use it.
The same principle needs to apply to the marriage of technology and creativity in communications. Creativity is not the window dressing that sells the tech; the technology is in the service of creativity—enhancing and enabling it—but no less vital for it.
Nor does bringing technology into the creative process end with a robotic assembly line of ads dictated by data and nothing else. Quite the opposite. Technology is the engine that helps creativity reach new heights. Match this with a laser focus on strategy and you've got the creative's silver bullet.
The Guardian sifted through a selection of award-winning entries from Cannes 2016 and identified that, while there were many examples of creative and technological brilliance, the two had yet to fully come together to deliver world-class ads. It cited ING's "The Next Rembrandt," in which data points gathered from the painter's extant body of work led to the creation of a brand-new "authentic" Rembrandt.
ING wanted to "stimulate a conversation about data and creativity in the art world", and the Guardian agreed it was an incredible piece of work but suggested "The Next Rembrandt" was created without the necessary partnership between technology and creativity (and creatives' closeness to business goals) that could have enhanced its strategic importance.
The use of social media, with all its intimacy and immediacy, is another area where creativity supercharged by technology can reap real rewards. Snap has made a huge impact with advertisers, moving far beyond its purely disposable message remit.
Stories, mailing list targeting, in-app purchasing–these are all direct-to-revenue models advertisers crave. It has become obvious that the creative power of image-led content with tech-backed capability is the way forward to reach online audiences. Evian recently announced it was ditching its TV ads in favor of a Snap-led social campaign featuring the "Live Young" babies.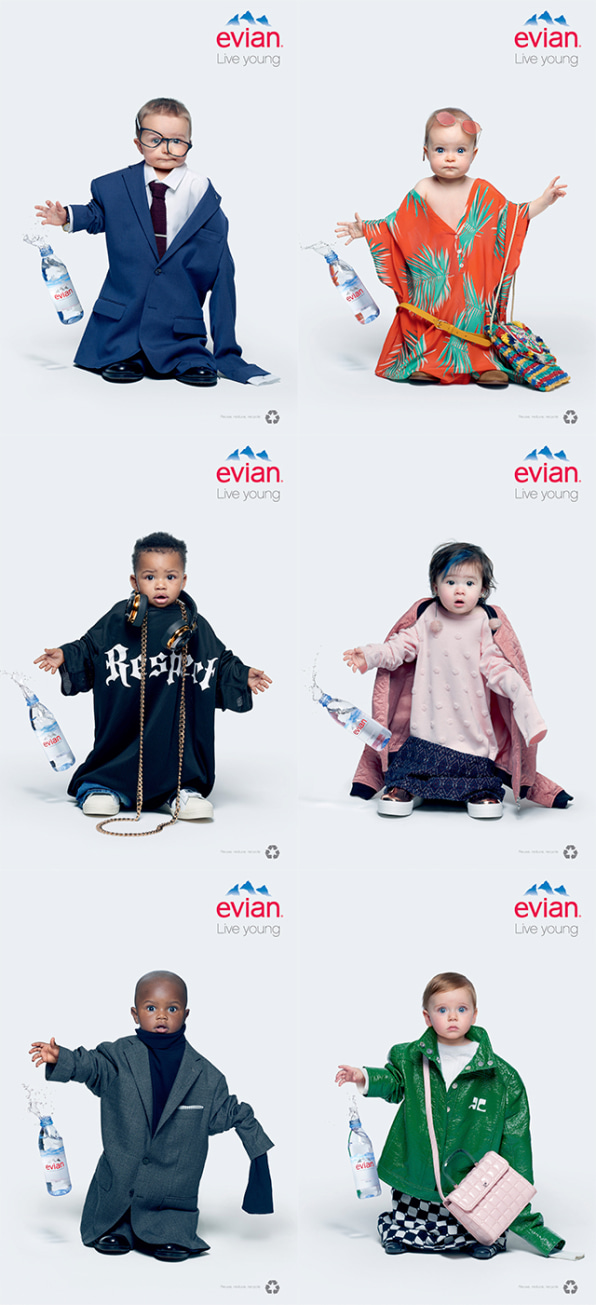 There is no doubt that the marriage of technology and creativity is reaping rewards. Entries to Cannes Creative Data Lions have risen by 16%, and there was a leap of 69% in the Innovation Lions, echoing the continued movement toward data- and tech-led creativity.
The call from business is clear. Advertisers are desperate for the insight data can deliver and the spectacular, attention-grabbing campaigns technological capability can build. But there is also a deep need for the creative and technology union to be tightly linked to strategy. We need the creatives and technologists to cross the Croisette, as the future of our industry lies somewhere in the middle.
---
Jose Papa is the managing director of Cannes Lions. The Cannes Lions International Festival of Creativity runs June 17 to 24.