In 2010, I was an executive officer in the Navy, splitting my time between U.S. headquarters and being deployed to an international location. This arrangement proved tricky as my responsibilities at headquarters grew, so I was authorized to hire a civilian to handle budget management, equipment maintenance, travel, and training coordination, among other functions.
The person I hired was exceptionally sharp, but he had no personal experience in our Task Force and no standing relationships with other members of the team. It was easy to find his position on our formal org chart, but his place in the complex web of long-standing relationships was much more indefinite.
His predicament reminded me of "Cole," the energy company employee whom the network theorists Robert Cross and Andrew Parker discuss (pseudonymously) in their 2004 book The Hidden Power of Social Networks. Analyzing the distinction between the "solid-line" and "dotted-line" structures of the company's small executive team, Cross and Parker point out that on the surface, Cole wasn't anybody special. Theoretically speaking, he was operationally connected only to two other teammates.
Yet in the more informal, "dotted-line" terms by which teams really function—no matter what the org chart says—Cole was instrumental. He was the sole connecting hub between eight other individuals in the team's internal network, including its official leader. Senior leaders might not have known about Cole's outsize impact on his team, but his actions were crucial to any project of theirs succeeding.
My new hire was Cole's exact opposite.
I knew that if he moved too quickly or aggressively out of the gate, he would burn bridges he didn't even realize he was standing on, do long-term damage to his influence, and limit his ability to do his job. Compounding things was the fact that his only strong connection-point was me, and I was deploying overseas for several months just a few days after he joined the command. So I knew I had to be careful in my approach to onboarding him.
On his first day, we sat down in front of a large whiteboard, and I gave him a one-hour history lesson on our organization, ranging from where we fell within the military's formal hierarchy to where our tactical units fit within our own. I walked him through our relationships with other military units, how things had evolved post-9/11, and how our current structures were designed to function. He took it all in.
"Now here's the bad news," I said. "It doesn't actually work like that."
"There's a complex web of key personalities and networks that make it function," I pointed out, "and your job sits right in the middle of them." He laughed, acknowledging the challenge that posed. My advice was simple: I'd be back in two months, and when I got home, I wanted him to explain to me how he thought things actually worked, including his take on key personalities, critical relationships they maintained, and any other minutiae to navigating our system. Until then, he was not to engage directly with anyone outside of our team. We'd move slowly at first so that he'd be able to move fast in the long run.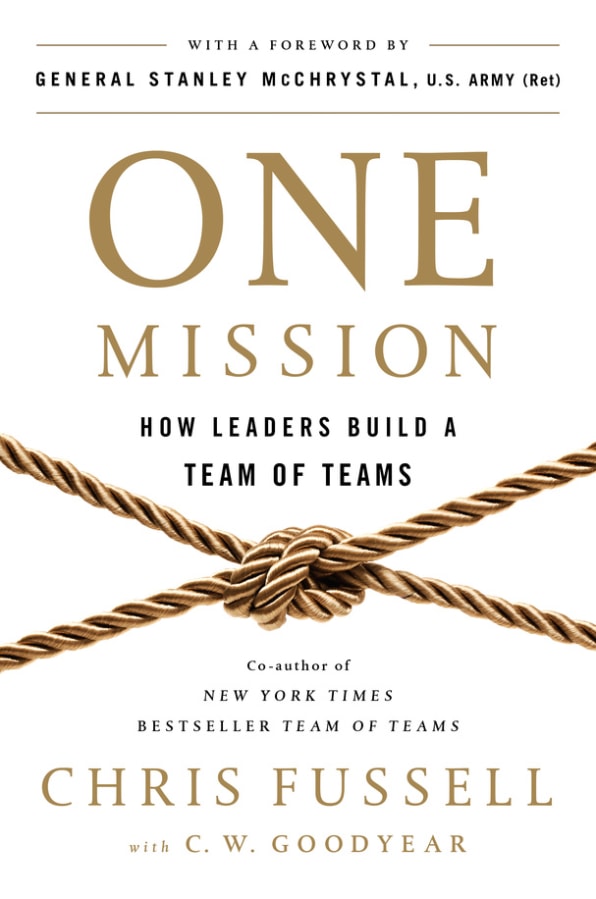 Two months later, I was back at our headquarters, and he walked me through the web of small networks he'd sketched out—including key influencers, the relationships they had with one another, where critical decisions were made, and a host of other insights he'd picked up during his eight-week window of learning. I thought his description was close enough, so I congratulated him on how much he'd learned and took the reins off. He was now cleared to engage and interact across the organization's many verticals.
It was an experimental approach, but it paid off. A few months later, he told me that he would've made several missteps in those crucial early weeks had he not been given the time to study the dotted-line networks of influencers that was interwoven with the official org chart. It would be awhile before he could personally enact change across that network, but he now was ready to navigate it.
A friend and technology executive, Chris Hylen, uses a similar approach when hiring new executives. "We call it the no-fly zone," Chris explained to me. "New executives have 90 days to observe and understand before they're cleared to takeoff." Avoiding early mid-air collisions boosts the odds of team members becoming true network influencers. The truth is that key influencers exist in all effective organizations, but a solid-line org chart won't tell you where they are.
The challenge for every organization is to make the best use of those personalities wherever they exist, especially within small teams. If the most deeply interconnected individuals can exemplify the behaviors that your official top brass sets out, then the rest of the organization will follow suit.
---
This article is adapted from One Mission: How Leaders Build a Team of Teams with permission from Portfolio, an imprint of Penguin Random House LLC. Copyright © Chris Fussell, 2017.