This week, we learned how a $200 adult security blanket perfected a formula most startups struggle with, what it really takes to hire and keep great developers, and the skills required for NASA's future astronauts class.
These are the stories you loved in leadership for the week of June 5: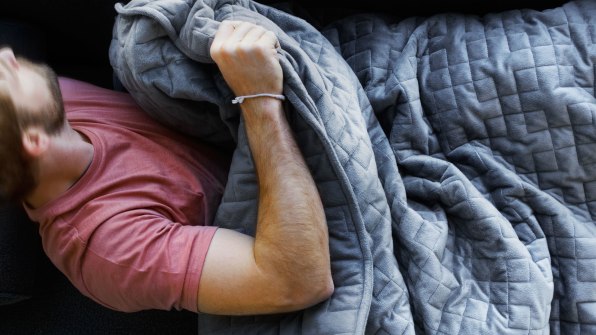 1. Why $200 Adult Security Blankets Are A Stroke Of Startup Genius
Two hundred dollars might seem like a lot to pay for a blanket, but that's what Gravity, the self-described "blanket for sleep, stress, and anxiety" plans to charge its customers. The product recently raked in over $4.7 million in Kickstarter funding. How? According to Brian Scordato, who heads an accelerator for early-stage founders, Gravity successfully got customers excited about "an idea nobody's ever heard of." That's something lots of startups fail at, and this week Scordato shared why.
2. I'm Stack Overflow's COO—Here's How To Hire (And Keep) Great Developers
In today's tech-centric workforce, it's more crucial than ever for businesses to hire and retain talented programmers. Yet outside of Silicon Valley, they're often treated like "glorified typists," according to Stack Overflow COO Jeff Szczepanski. This week he shared what steps companies can take to improve that state of affairs and make sure the best developers stick around for longer.
3. How A Degree In Scandinavian Mythology Can Land You A Job At One Of The Biggest Tech Companies
Is a liberal arts degree useful in the modern job market or a waste of money? For three liberal arts graduates, it led to positions at a company that isn't known for hiring art history or English majors–Microsoft. From developing communications for social chatbots to translating complicated AI concepts into simpler language, here's how those new hires are using their humanities training in the tech world.
4. NASA's Future Astronauts Will Need These Job Skills
Earlier this week, NASA announced its latest class of astronauts following an 18-month selection process. While a STEM degree is required, the agency isn't just looking for people who are versed in the hard sciences. Fast Company recently spoke to NASA's public affairs specialist to find out what else its future astronauts need to bring to the table. As in many jobs, it turns out that having a high level of emotional intelligence is critical.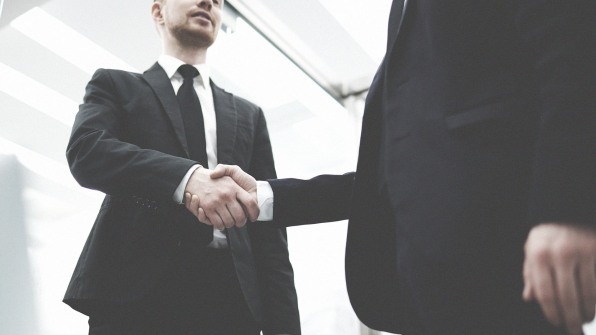 5. Six Things You Can Negotiate For Other Than A Higher Salary
As soon as you get a job offer you're interested in, negotiating your salary is probably top of mind. But sometimes getting paid handsomely just isn't possible, whether because of company policy or budgetary concerns. If you're willing to be creative, though, there are other ways you can boost your overall compensation–like requesting stipends for transportation costs or assistance with student loan repayments.