For brands, building a campaign that makes a political statement or takes a clear position on a polarizing cultural issue is nothing short of a gamble, where good intentions weigh none. What matters is execution and, more to the point, having the right to be in that space.
With Pride Month underway, many brands are once again at the ready to pull out their "ally" cards with ads featuring gay couples and families–ads that can easily tread the razor-thin line between authentic celebration and exploitation.
"Any time a brand puts out an ad that can be perceived as a social statement, the impact can be one of two things: It can be incredibly positive or it can be incredibly negative," says Liz Nolan, executive creative director of Equinox. "As brand marketers, we all live in fear that we will make that mistake ourselves. But if you do it thoughtfully with the right partners, with the right insight, and you do your research, the likelihood of getting it wrong is much lower."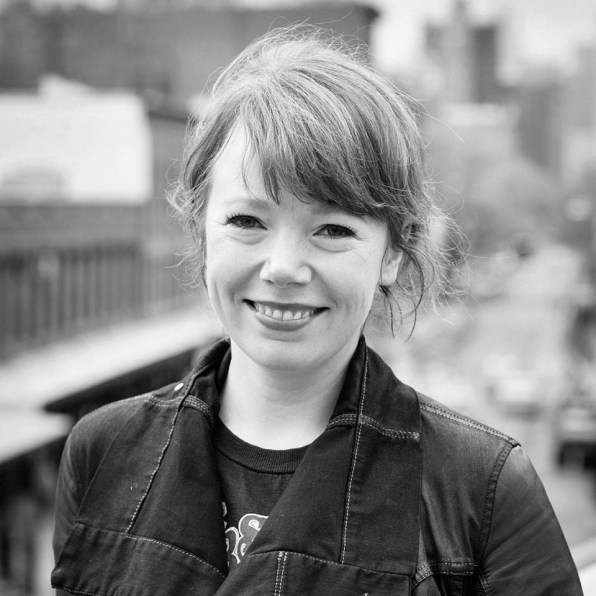 In celebration of Pride, Equinox collaborated with The Lesbian, Gay, Bisexual & Transgender Community Center to create The LGBTQAlphabet, a short film that aims to prove that a community so diverse can't be contained in just six letters. The five-minute clips give familiar and new meanings to all 26 letters of the alphabet, as interpreted through dance and voiced by members of the LGBTQA community.
As Nolan mentioned, for brands to inject themselves into social conversations in an honest way, breaking down internal echo chambers is the first place to start, which is why her team, along with agency Wieden+Kennedy, worked in tandem with The Center.
"When you exist in your own world for too long you forget reality, and being able to work with partners like The Center is really important," Nolan says. "We didn't want it to be us dictating meaning around what these letters stood for. 'LGBTQA' exists in the world and we all know what [the letters] mean. And then you have these other letters that we decided to give an interpretation of based on the insights of real people and what it means to them–this is not is Equinox saying this is what this means."
The direct correlation between interpretive dances from A to Z and a luxury gym aren't apparent on the surface–and that's what Nolan was aiming for. Within the marketing space, Equinox has leaned more on the provocative side. Equinox's most recent campaign "Commit to Something" featured glossy editorial shots of men and women just going for it, whether it was growing a weed empire, playing the harp until you bleed, or getting a double mastectomy.
"The idea behind [The LGBTQAlphabet] was driven by a continuation of what we've been doing for our 'Commit to Something' campaign. When we launched that campaign in January of this year we really felt that the images told a strong story about identity. The theme behind the work was 'what you commit to is who you are,'" Nolan says. "We are saturated by messaging at every moment of our lives, whether it's through social media, television, or whatever. In order to actually make an impact, you have to break through. What we have realized is that to be meaningful you have to take a risk."
However, Nolan's risk-taking is one that's tempered by earning the right to comment on or be a part of a designated social space.
"When you think about why Pride is important to Equinox, if you look at our membership base, you look at our employee base, we are an incredibly diverse company," she says. "Knowing that our community and our membership base at Equinox is so diverse, we feel like this is an area where we do have some credibility–and we would never delve into a subject that we didn't feel that we had authenticity and credibility in."

Nolan's hope for The LGBTQAlphabet is that it will spark new conversations around the LGBTQA community not only among consumers but for other brands as well.
"We went into this saying there is an [existing] idea of pride: It's rainbows; it's electronic dance music; it's the parade and that's all fantastic. But there's also a more serious, thoughtful side of it too. What this film does is provoke a new conversation around pride and specifically a brand's right to speak about pride by deepening this understanding of what LGBTQA means," Nolan says. "Where brands get into trouble is when they try to cling onto trends, news stories, and events that they have no right to comment on. If a company wants to be brave, wants to make a statement, the critical thing to ask is 'what do I have the right to comment on?' and 'how does that connect back to the core of who we are?' If those two things are in alignment, and the consumer senses the authenticity of the statement you can't fail."