President Trump's latest challenger: mayors of American cities.
On Wednesday it was reported that President Trump intends to withdraw from the Paris accord on climate change, two senior White House officials told CNN. The decision, which has yet to be formally confirmed, would break the U.S. from its global partners in the fight to curb global warming.
Should the president pull out, it would mean the U.S. would be one of only three nations in the UN climate group to not sign the deal. (Currently, only Syria and Nicaragua have not signed.) In seceding, the U.S. would become the largest producer of greenhouse gas emissions not included in the agreement.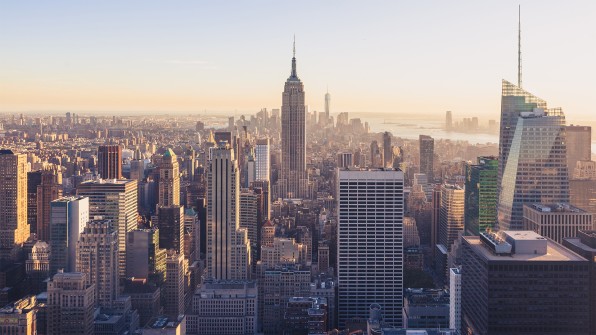 In response, numerous big cities have vowed to break with Washington in hopes of reinstating the country's commitment to the environment. Multiple city leaders publicly stated their decision to abide by the accord, whether or not President Trump is on board.
New York City Mayor Bill de Blasio promised to uphold the agreement, going so far as to attack President Trump for ignoring his city's needs.
"President Trump should know that climate change is a dagger aimed straight at the heart of New York City," the mayor tweeted on Wednesday. "We'll take matters into our own hands."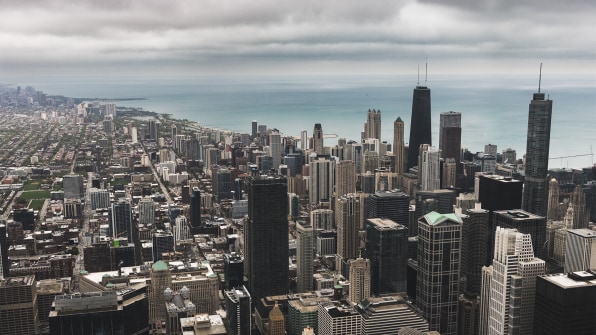 Likewise, Chicago Mayor Rahm Emanuel issued a strong condemnation of what he called an "alarming" decision to ignore the consensus of 194 countries and the entire scientific community.
"Chicago will not skirt our responsibility to act," Emanuel said in a statement. "We will work with cities around the country to reduce our emissions in accordance with the Paris Agreement, and urge President Trump to keep our nation's commitment as well."
Atlanta Mayor Kasim Reed called Trump's intentions an "assault on our future stability," while Boston Mayor Martin J. Walsh said, "If this administration turns its back to the environment, cities like Boston will have to step up."
Efforts by city governments to curtail President Trump's environmental actions have been in play for several months. In March, 70 mayors and city council leaders joined together to pen a letter to the president, urging him to preserve global environment goals.
"The local commitment to acting on climate change is as strong as ever," it read. "As the elected officials closest and most directly accountable to residents, we cannot let our communities down by taking a step back on our actions and commitments to address climate change," the group said.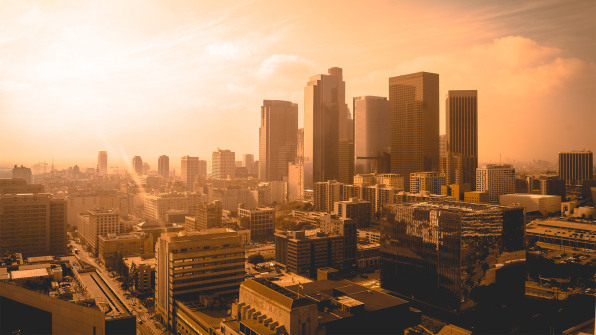 Earlier this month, Los Angeles Mayor Eric Garcetti also voiced his support of cities independently abiding by the accord.
"If the White House withdraws from the Paris climate accord, we're going to adopt it in Los Angeles," Garcetti tweeted. There are more than 10 million people in Los Angeles county, and the city is the third largest metropolitan economy in the world, with a GDP of more than $700 billion.
City leaders are not alone in their efforts. As expected, the unofficial news caused a flurry of concern in D.C., the scientific community, universities, and the private business sector. Tesla CEO Elon Musk tweeted that he would leave President Donald Trump's advisory councils should the White House proceed with the withdrawal.
Democratic Leader Nancy Pelosi also released a statement expressing her concern over the rumored move, calling it a "grave threat to our planet's future" and "threatening our national and global security."
Meanwhile, former New York City Mayor Michael Bloomberg, who serves as board president of the C40 Cities Climate Leadership Group, has worked alongside Paris Mayor Anne Hidalgo to help urge city officials to tackle climate change policies.
In an interview with Fast Company, Hidalgo discussed how mayors have a "a very important role" in challenging how our political parties operate.
"Donald Trump is not the one who's going to decide whether he applies the Paris agreement or not. It's the cities," Hidalgo said. "Big cities are responsible for 70% of greenhouse-gas emissions. We have a political responsibility, as mayors, to say, 'We must act now.' Because tomorrow it will be too late."
As of Wednesday evening, the president's decision was not yet announced. When questioned by White House reporters as to the timing of the formal announcement, Press Secretary Sean Spicer did not give a precise day or time, instead stating, "What I am saying is that when the president has a decision to make, he will let it be known."