Fear not. Fast Company tapped the expertise of stylist Nicole Russo, a personal stylist with a number of clients in the tech industry where suits and ties don't hold sway, and business casual can be more than a bit confusing–particularly in the summer.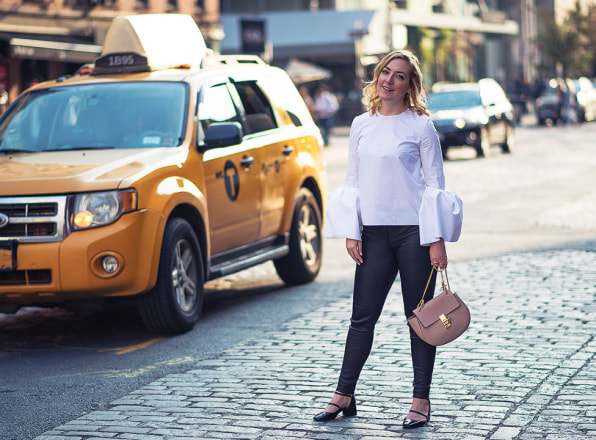 Comfortably Casual
For starters, if you want to get ahead, even if your's is a crappy entry-level job,  it's important to understand the manager's perspective. A survey by legal compliance and consulting services company Seyfarth Shaw at Work, found more than 50% of managers reported being uncomfortable when they had to deal with employees sporting overly revealing/casual summer clothing.
---
---
So how much is too much exposure? Russo says such "rules" are harder for women because there are so many more fashion categories in female apparel and accessories than there are in menswear. Thong sandals could be made of leather and have a heel, for example, but is it ever appropriate to sport them off the sand? Probably not. (No one at work wants to see that much of your bare feet.) And what about linen sundresses? Says Russo, "You can wear lightweight pretty feminine dresses, just cover up all the important bits."
Russo recommends saving the stress about knee length hems on skirts and dresses, and focusing instead on what can be revealed when you're sitting, standing, or walking. Ensure there's no winking bra straps, side boob, or flashes of underwear, she advises. "If you run on the conservative side, it's not going to hurt anyone," she says.
That general directive goes for men, too. Save tank tops, shorts, sandals for weekends and vacations.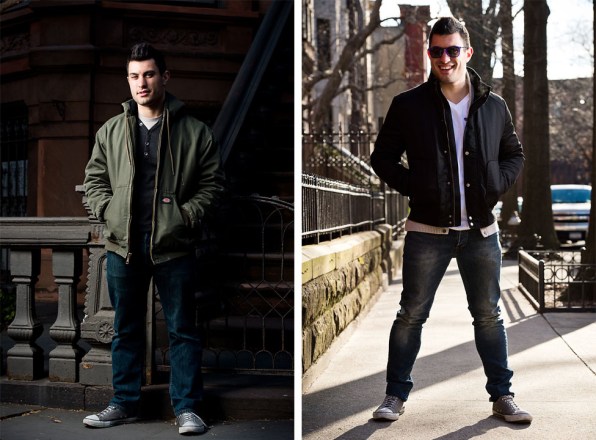 How to Wear a Hoodie and T-shirts
Speaking of menswear, there's nothing that gets Russo more frustrated than the mind-set many men have: "If you dress up you are trying too hard." She believes men can still wear the same category of clothing they're most comfortable in on the weekends, albeit upgraded for the workday. "You don't have to become this person who wears a tweed sport coat and monk straps," she says, adding, "and it doesn't have to look like you pulled it out of a hamper."
Hoodies can be made of cashmere or other lightweight wool, for instance, and leather sneakers can be more stylish than a beat-up pair of Nikes that have been worn well beyond the gym. Even T-shirts can be appropriate for the office. She recommends a basic gray with a slight v-neck worn under a zip-up cardigan or blazer.
How to Find the Most Flattering Outfit
Russo recommends that women find a slim cut, cropped pant. "Almost everyone looks good in this style," she asserts. And the length works equally well for those under 5'5′ as well as taller.  "There are affordable versions from H&M," Russo notes, as well as those bearing steeper price tags from designers. "You can cheat with fabric and buy them in three colors," she suggests. Paired with a few neutral colored silk or other good quality fabric button up shirts, and you've got a proven outfit combination that can help establish your credibility, Russo maintains.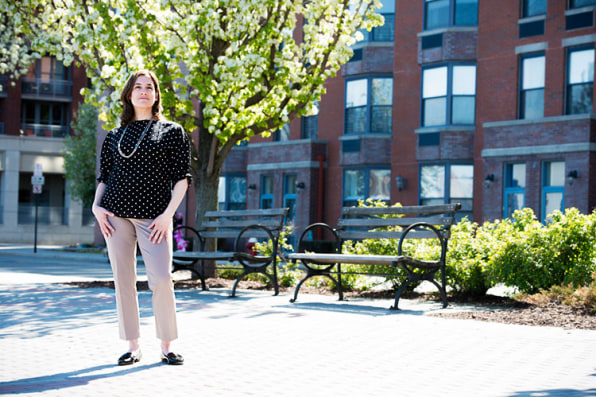 Don't Forget Bags And Shoes
How you accessorize these basics does matter over time. Russo advises investing in quality bags and shoes, even if they're not real leather, because they'll hold up better to daily use. Women can and should try to find a bag that works for both office and beyond. Fast Company's Liz Segran did a thorough review of the best ones recently.  And if you aren't quite ready to quit slinging a backpack over your shoulder, Fast Company also compiled the best tips for buying a work-appropriate backpack.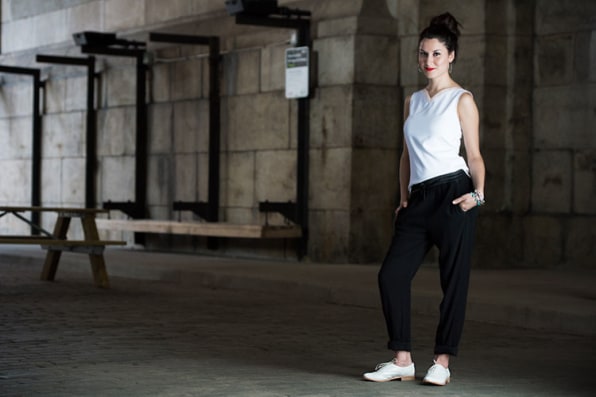 Fit And Finish
Above all, Russo says, make sure everything fits well. She's a fan of showing clients how much better they look with small adjustments in sizing like sleeve or pant length. From there it's an easy step to finding a uniform you are comfortable in. "Dressing well is a soft skill that's not in a job description, but it's like having brevity in email," she says, each of which is extremely important to master. If you're still floundering, Russo says, "Find someone in job that you want who dresses well, then do it better."