When John Seifert took the reigns as CEO of global advertising behemoth Ogilvy & Mather in January 2016, he didn't like what he saw. It wasn't the company's work itself, but its overall structure and size that concerned him. Seifert has spent his entire 38-year career at Ogilvy, witnessing it grow into more than 450 offices in 120 countries.
And even though it's part of holding company WPP, with such a wide array of businesses and practices of its own–advertising; public relations and public affairs; branding and identity; shopper and retail marketing; healthcare communications; direct, digital, promotion, relationship marketing–the agency looked more like a holding company of its own, as opposed to the nimble, seamlessly integrated business that marketers increasingly need.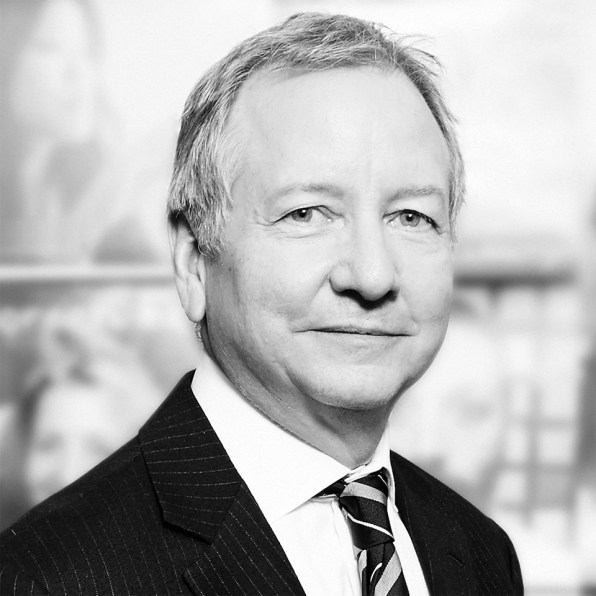 So Seifert set about building a strategy that would aim to completely transform the company's operating system, and better configure its capabilities to make working for global clients a smoother, more agile experience. Last April, he presented a 17-page strategy to WPP CEO Martin Sorrell called "Ogilvy The Next Chapter," based around the idea that the company wasn't positioned well enough for what Seifert saw as the new reality of the marketplace, which he calls the era of great fragmentation.
"The paradox was that our clients had more tools, information, capability than they've ever had for what we call modern marketing, but there was also tons of confusion around how to connect the dots to make it all work," says Seifert. "And I felt that too much of our day to day client reality was around that general uncertainty, confusion, frustration of how to make it all work."
So over the last year, the company has begun rolling out its new operating strategy, first in the U.S., bringing all offices and separate business units in the country under one profit and loss statement. Ogilvy Chicago, New York, and Atlanta are now under one banner and brand, Ogilvy USA.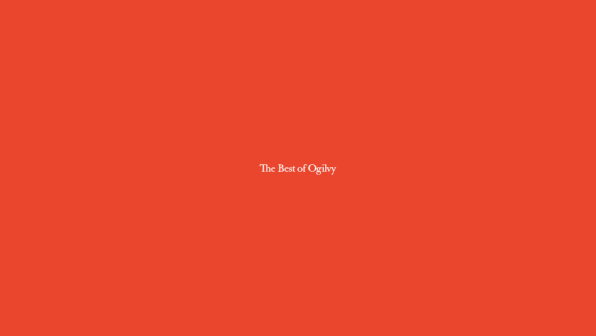 But the change goes beyond simply changing the name on the door. Over the last year, the agency's U.S. offices began to collapse all the P&Ls, all the silos and vertical business units, and start to transition from separate entities into what they call centers or domains of expertise. The new work system is currently in the pilot stage and Seifert says the early results are encouraging.
"We took all the capabilities in the three city offices–New York, Chicago, and Atlanta–which are now one integrated business, and restructured it around nine client groups, and we've defined these five distinct domains of experts and expertise–Enterprise Branding, Digital and Innovation, Customer Engagement and Commerce, Influence and PR, and Media and Distribution– to work in a more collaborative way, through a single financial framework," says Seifert.
So, hypothetically, if IBM wanted to work with creatives in New York, it could, but the agency could also use resources in the Chicago office for marketing data analysis, PR, or media buying in the Atlanta office, all for the same client. The idea is for the agency structure and workflow to reflect marketers' need for agility in an always-on ad market.
It's not a new concept, but it's one that some of the world's largest agencies are taking on. In late 2015, Publicis announced a similarly silo-busting restructure, while Havas Worldwide's village model was introduced in 2013 to make its operations more efficient.
One of Ogilvy's biggest challenges has been reprogramming the decades of conditioning its employees have had around the value of divisional control. "If you say to someone, 'We don't want you to be called president of this, CEO of that' or 'You're going to have your own business unit with your own budget, etc' We knew it to be true that, with how it is in our industry and even within Ogilvy, that somehow your success in life is judged by your ability to be considered an independent operator of something," says Seifert, who named a restructured leadership team in January. "We have spent an enormous amount of time sharing the narrative to make the case for change, and helping folks understand how we're trying to make their jobs more rewarding, more interesting, more relevant to their future development, as a result of these changes."
In terms of timing, Seifert says 2017 is the year to make this "Next Chapter" strategy real–starting the structural changes, getting the workflow up to a level of scale they're comfortable with–and he anticipates being pretty far along that road by the third quarter. Then by late summer, they'll reveal the rebranding of the company as one single brand, and how the company will be experienced both internally and for clients. In the fourth quarter, they'll be planning its global implementation in 2018.
"A big part of this exercise has been not only trying to respond to what are the very real pressures for change in the short term," says Seifert. "But we're trying to create something here that is going to be adaptive, agile, and future-focused, so it doesn't take the top to bottom overhaul we're doing now to change in the coming years."