Four months into the Trump Administration, political activists with their congressional representatives on speed-dial may be running a tad short on cell phone minutes.
Credo Mobile, a small national cellular carrier, sees that as a good business opportunity. Earlier this month, the company launched an unlimited data plan with a unique selling point. Its formal tagline–"Progress Without Limits"–appears in an online ad alongside images of Trump with a giant "X" over his mouth. That's just part of Credo's attempts to align itself with the "resistance," though it's in line with the values the company has espoused since its founding–and part of a continued mission to help its customers support progressive causes.
"Finally, there's an unlimited plan that helps fund the resistance to Trump," says CEO Ray Morris, summarizing the overall sentiment in-house. "We didn't actually come up with that, our constituency did, but it's really funny and it's fun," he adds. "And, of course, we agree, so we're going with it."
That constituency is the more than 5 million members of Credo Action, a political action network, founded in 1999 (under the old name Act For Change) and funded by a share of parent company Credo's profits. The business started out with a credit card affinity program in 1985 and now operates the mobile network, a long distance calling service, and credit card company, with the commitment that 10 cents of every transaction will go toward progressive causes.
All three businesses exist in a boring but essential realm American life. The trick is that rather than contributing to a faceless corporation for those necessities, Credo customers get a chance to use commerce for social good. Credo products might not always win hands-down on price or performance, but the marginal difference is weighted against some bigger value: each transaction may be improving the world. As long as users buy into that, they'll stay loyal.
Each month, Credo grants at least $150,000 to three causes nominated by either customers or Action network members. Voting percentage determines who receives what proportion of funds. The network also make separate contributions to causes it deems worthy on an as-needed basis: All told it gave away $2.3 million in 2016.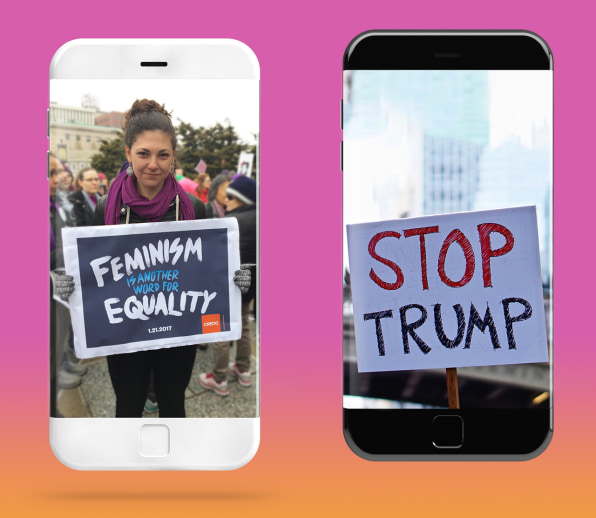 The company, formerly dubbed Working Assets, launched its credit card line under that same name first, followed by the long distance service in 1991, and mobile about a decade afterward. The group was cofounded by two early social entrepreneurs, executive chair Laura Scher, who now teaches social innovation and entrepreneurship classes at Stanford University, and current board member Michael Kieschnick, a former economic advisor to California Governor Jerry Brown, who teaches micro-finance at Stanford and had previously launched social investment funds.
According to a profile by The New York Times when the company was founded, the goal was always to find a way to use consumerism for something more positive than just the accumulation of wealth. "The purpose all along was to start a business that uses proceeds to fund progressive groups and causes," Morris says. As the group evolved, however, the mechanism for doing that changed from annual donations to monthly ones, which allows donations to respond more quickly to current events.
So far, the group has donated more than $83 million to nonprofits working on issues like women's rights, economic justice, voting rights, and climate justice. Recently, that's included Planned Parenthood, the ACLU, and Black Lives Matter. "It's often true that the selections will mirror what's happening in society," Morris says.
Those eligible for money this month are Demand Progress, which lobbies for protective civil rights policies, UltraViolet, which fights sexism, and Win Without War, which advocates for progressive forms of national security.
"We did see a bump after the election," says Morris, noting that both business and their ability to encourage activism have been "off the charts" since the inauguration. "I think everybody has crossed that threshold of pain and they want to do something." In this case, that might mean putting money where your mouth is.