Every time she speaks at a conference, the humanitarian-worker-turned-entrepreneur Aline Sara asks her audience to close their eyes and think of the word "refugee." What comes to mind for almost everybody, she tells Fast Company, are crowded camps or boats adrift in the Mediterranean. Almost nobody thinks of someone with a degree, someone with knowledge and skills to offer.
Through her startup, NaTakallam, Sara wants to shift that narrative and offer those same refugees–many of whom are, due to their circumstances, unable to work–a way to earn a living and connect with people around the globe. NaTakallam (which means "we talk" in Arabic), which launched in 2015, connects Syrian refugees with Arabic learners, who pay for hour-long chats held over Skype or Whatsapp to improve their conversational skills.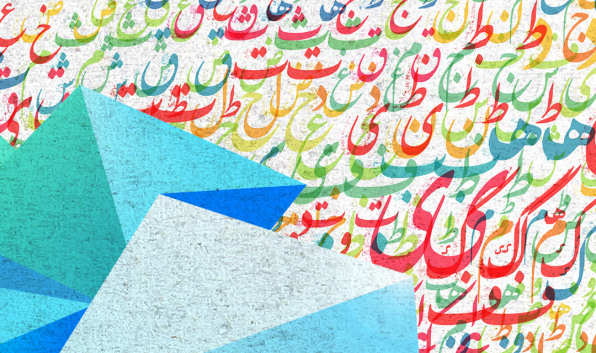 The benefits of the platform, Sara says, are twofold. If, say, in the United States, you enroll in an Arabic class, you will most likely be learning modern standard Arabic, "which is a type of Arabic that is the equivalent of Shakespearean English," Sara says. It's understood in all 22 countries in the Arab league, but try speaking it anywhere, and you will immediately stand out as a foreigner. Through NaTakallam, refugees and language learners speak in a conversational dialect, Levantine, which is much more commonly used.
And for the refugees, NaTakallam offers a path toward the minimum wage or more–which is particularly significant for refugees in Lebanon, who are often not allowed to work. But when Sara sent a survey around the 55 refugees currently employed as "conversation partners" through NaTakallam in January, she learned that the most important aspect of the startup for them "is being connected to people around the world, making friends, and changing the often false and unfair narrative around what it means to be a refugee."
Since the Syrian Civil War began in 2011, nearly 5 million Syrians have been forced to flee from their home country. Around a million and a half have come to Lebanon, where they now make up a full quarter of the country's population. Fearing a tightening of the already limited job market, the Lebanese government has refused to offer work permits to Syrian refugees, many of whom, despite high skill levels and educational attainment, are forced to scrap together incomes through a variety of informal jobs. Stability is hard to come by, but for those far from the Middle East, the extent of the situation was hard to grasp.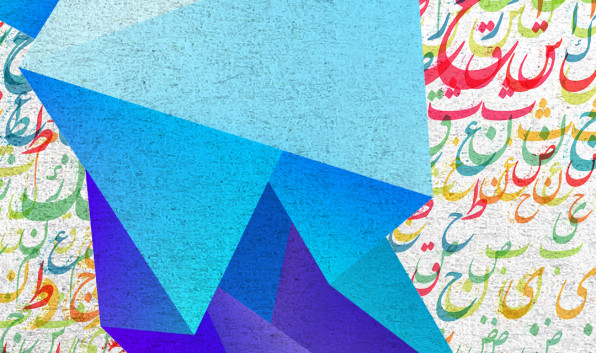 But Sara, who was born and raised in the U.S. but of Lebanese descent, had felt an attachment to the region her whole life. After she graduated with her masters from Columbia's School of International and Public Affairs in 2014, Sara moved to Lebanon to do humanitarian field work and brush up on her Arabic, which was decent, she says, but lacking in conversational fluidity. But once she arrived in Beirut, "I was just watching this situation unfold, and it was heartbreaking," she says. "I kept thinking about what it would be like if I were one of those Syrians, and I had just graduated from my program in my home country when the war broke out, and now my country is falling apart and I'm a refugee in Lebanon. Everything I had done in my life, all my studies, were worthless now, because I couldn't apply for a job."
As the thought about the situation of so many refugees in Beirut–many of them, like her, recent graduates–Sara hit on a solution. What if, rather than spending money on a private tutor to improve her conversational Arabic, she could pay a refugee to sit down with her for an hour and chat? What if anyone learning Arabic could do so by conversing with a refugee, and develop friendships and a job market in the process?
That was in September 2014. The idea stuck in Sara's head, and despite having no experience in the tech or business sectors, she began to pitch what would become NaTakallam to several startup competitions over the next year. She didn't win, but she didn't get discouraged, and kept sending her website to her network of Middle East-focused journalists and NGO-worker friends. It eventually reached a prominent figure in the Middle East, whose post about Sara's startup generated 5,000 shares of the website. That happened to be the same week that the haunting image of the three-year-old Syrian Kurdish boy who drowned off the coast of Turkey alerted the world to the severity of the crisis in Syria.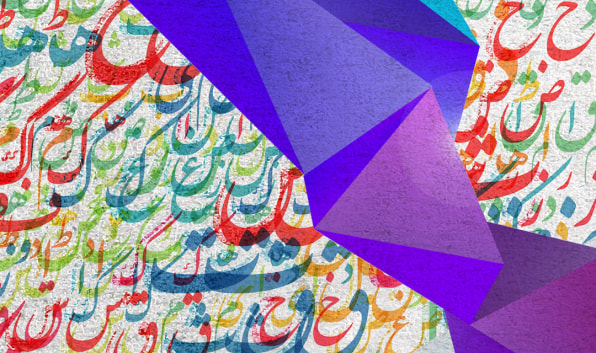 "The world realized there was a refugee crisis only in that moment," Sara says.
Within a few days, Sara saw 150 people sign up for language lessons through her site. "We were not prepared at all," she says. But demand was growing, "so we just went with it," she says. Her startup officially launched as NaTakallam in October 2015, and since then, over 1,200 language learners in 80 countries have signed up for conversations, and it's employed around 50 Syrians in 11 countries, but mostly in Lebanon.
One is Moulham Ibrik, a 27-year-old who fled Syria to France, where he now is pursuing a degree in prosthetics engineering, while taking French classes on the side and sleeping between two and six hours per night. Through NaTakallam, he can earn enough of an income to support his studies, and has shared his story through the conversations he has with language learners around the world. Another refugee in Lebanon earned over $1,500 in a month through NaTakallam. The refugees that NaTakallam employs are mostly very well educated–architects, engineers, doctors, nutritionists. They have no formal language instruction training, which, Sara says, is the point of NaTakallam–it's meant to provide conversation, not a lesson. When you sign up, you're asked for your level of Arabic proficiency, but beginning students can also sign up.
The goal, Sara says, is to see every refugee conversation partner earning at least the minimum wage in whatever country they are living in. Regardless of where they are, refugees earn $10 per hour of conversation (the cost for Arabic learners is around $14 for an hour). Lebanon's minimum wage is around $450 per month, so a conversation partner there would need to work 45 hours throughout the month to make that. So far, around 13,000 hours of conversation have been hosted through NaTakallam, generating around $110,000 for displaced Syrians.
Sara hopes that by the end of 2017, NaTakallam will be supporting at least 100 refugees earning the minimum wage or higher. She's also looking to other outlets apart from individual language learners to grow the platform's audience. Universities have taken a keen interest in NaTakallam: Swarthmore, GW, Tufts, Boston College, and Northeastern are connecting students in their Middle East Studies and Arabic programs with refugee conversation partners, and Duke University this spring included NaTakallam sessions as part of a course on the refugee crisis. As those partnerships continue to proliferate, Sara says she's also looking to begin outreach to Middle East-based companies, whose English-speaking employees could be in need of improving their Arabic skills.
NaTakallam is not a solution or even a stopgap for the lack of employment opportunities confronted by Syrian arrivals in many countries across the world. That will take coordination and innovation across governments and the private sector alike: various proposals have included the creation of separate economic zones for refugees, matching refugees with destinations based on skills and need, and following the lead of companies like Chipotle, which has partnered with the International Rescue Committee to recruit refugees. But for the refugees who have become conversation partners, NaTakallam is a flexible and interactive source of income. And for language learners, it's a powerful reminder that "refugees are people just like you and me," Sara says. "They just happened to be in the wrong place at the wrong time."