What if I told you the best way to give back to local communities and create a positive impact is by having the time of your life when you travel? Simply by making different choices–better choices–your next journey can help propel local economic growth, preserve natural resources and protect local communities. These "choices" don't involve turning your trip into a volunteer expedition or even donating to charities (though definitely do those, as well). Instead, they're about seeking experiences, companies, and destinations that positively affect local people.
Travel has the power to be the greatest source of economic transformation this world has ever seen. In the United States, one out of every nine jobs depends on travel and tourism. Globally, the travel and tourism sector supports 292 million employees, and the industry's contribution to the world economy continues to rise every year, currently, it's a $7.6 trillion dollar business, accounting for 10.2% of world GDP.
The problem is that for every $100 spent in tourism dollars, just $5 stays within the local economy where the tourism occurs. Sure, the last resort you stayed at may have showcased its commitment to sustainability by giving you the option to reuse your towels, but did you consider who benefited from the dollars you spent on your room? Or which natural resources may have been sacrificed in the process of its construction?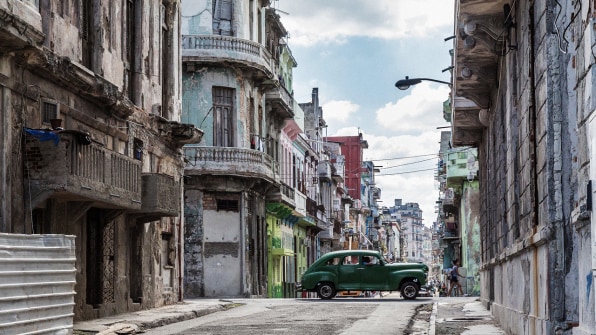 When you choose experiences and vendors that are owned, managed, staffed, and baked into the local economy, you'll not only benefit the local people, you'll be better for it yourself.
Next week marks the 34th annual National Travel and Tourism Week, a week that's meant to celebrate what travel means to American jobs, our economic growth, and personal well-being. I say it's the perfect time to do some self-reflection about your travel decisions, and book yourself some well-deserved time away. This, essentially, is what it means to travel better, and so I'm calling it the Travel Better Pledge. It's a principle I've believed in since founding my company, G Adventures, 27 years ago. The goal is to inspire business and leisure travelers alike to make conscious choices that benefit the communities they visit, the planet–and themselves.
When you make choices based on these values, two things happen. The first is that you become an agent of social change, a conscious tourist whose decisions serve to enrich–not exploit–the local community and environment. The second is that you have more authentic and interesting experiences, deepen your understanding of new cultures and, at least in my experience, have the time of your life.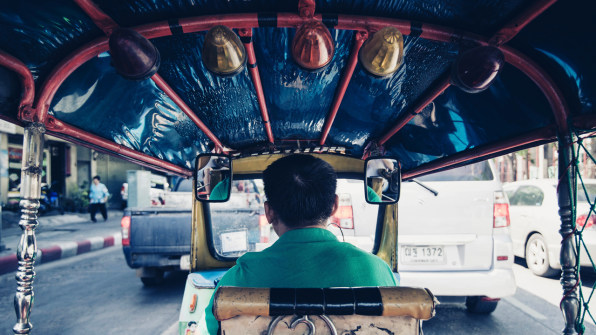 Pledging to travel better means changing both your mindset and behavior. Here are seven ways to embrace the travel better principle:
1: Do Your Homework
Before you go anywhere, read up on local traditions, customs and culture, and do your best to learn a few new words in the local language. Showing respect goes a long way, and helps you better immerse yourself in new cultures.
2: Go Where The Journey Takes You
When you arrive, open yourself up to new experiences you encounter along the way, the type of things you won't find in the guidebooks. Ask the people you encounter for recommendations, emphasizing that you want to go where they go for dinner, not where the tourists go.
3: Spread the wealth
Whether you're staying at a local hotel or a chain resort, take time to get out and explore. Visit different markets, eat at a new restaurant every day, and take local taxis rather than booking a corporate car service. I once bought a beautiful handmade desk from an artisan I encountered while exploring the Silk Road in Northern Pakistan. He told me it cost $200 to ship to Karachi, so I gave him $400 to make a desk and ship it to me. Two years later, I got a call from customs that a crate arrived for me at the airport. Today, that desk sits in my home office and remains one of my favorite pieces of furniture.
4: Choose your activities wisely
When it comes to booking activities, seek those that help improve the lives of local families, commit to environmental sustainability and help support local customs and cultures. Animal welfare should also be a consideration. Travel can be an amazing way to see and experience wildlife but focus on companies and vendors that prioritize animal rights.
5: Support social enterprises
For experiences, hotels and dining options, keep an eye out for social enterprises–like Bike With Purpose in Belize or The Chai Lai Orchid in Thailand–that offer amazing, immersive experiences and benefit the local people. In Cambodia, I always recommend the New Hope Vocational Training Restaurant; it's one of the best meals you can find in Siem Reap and the proceeds support hospitality training programs for underserved people, including youth that often go on to even bigger jobs in the industry.
6: Avoid all-inclusive hotels
Massive all-inclusive resorts tend to consume massive amounts of resources. Plus, they cut you off from truly experiencing the local culture. Seek hotels that allow you to immerse yourself in the destination and that help support the local economy. One of my favorite spots is Café Cultura, a local boutique hotel in Quito, Ecuador that makes you feel like you stepped inside a Spanish painting.
7: Dine with a local
Make it a point to have at least one meal with a local person. Pick up the bill, and be prepared for the best stories of your trip. You may just make a meaningful connection that lasts well beyond the visit.
---
Bruce Poon Tip (@brucepoontip) is the founder of G Adventures, an adventure travel company. He is also the New York Times-bestselling author of Looptail: How One Company Changed the World by Reinventing Business. He has spoken at the United Nations and World Bank, presented at the headquarters of Apple and Google, and delivered keynotes at TED events and leading entrepreneurship conferences. In 2012, Tip was inducted into the Social Venture Network Hall of Fame.