In the mid-'90s, when he was 10 years old, Mark Lopez walked around his home of East Los Angeles, knocking on doors to tell people about the dangers of lead in their house paint. Lopez's grandmother had, in 1986, helped to found the advocacy group Mothers of East Los Angeles (MELA), which made it their mission to protect their community from harmful practices of the state or local corporations. When Lopez was an infant, he rode in a stroller as MELA successfully protested the development of a new state prison in East L.A.; by the time he was old enough to take action himself, the issue was lead poisoning.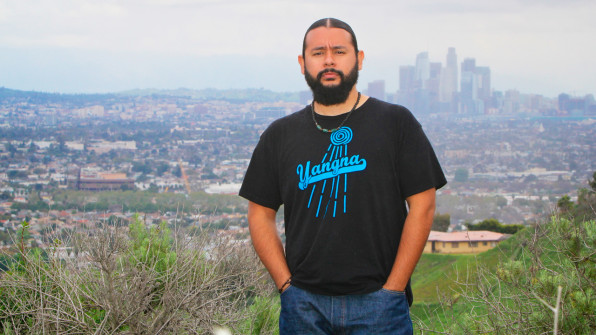 But as Lopez–now the executive director of the local advocacy group East Yard Communities for Environmental Justice (EYCEJ) and a winner of the 2017 Goldman Environmental Prize–would learn over the next 20 years, the issue of lead in Los Angeles could not be eradicated through protest alone. As Lopez was going door-to-door as a child, his mother and grandmother requested a tour of the 15-acre lead-battery recycling plant, owned by Exide Technologies, at the edge of East L.A. As they moved through the facility, "the Exide folks were trying to tell my family that everything was fine, there was nothing to worry about," Lopez tells Fast Company. "So my grandmother responded by saying that if there was nothing to worry about, why did they make her put on protective gear—and why aren't the workers wearing any?" At that moment, Lopez says, "there was an understanding that if the company would put its own workers at risk, it would not hesitate to put its surrounding community at risk."
The suspicions that the Exide plant–which opened in 1922 and operated without a full permit since 1981–was, in addition to house paint, poisoning the residents of East L.A. were borne out by unnaturally high levels of lead in the soil of local homes and schools. In some cases, the lead was found to be 100 times over the California health standard, enough to cause brain damage and developmental issues. When Lopez returned to East L.A. after completing his degree at U.C. Santa Cruz and learned from his grandmother that Exide was still operating, he began to advocate for its closure–and for the state to take responsibility for the cleanup of the more than 10,000 homes estimated to be tainted by the plant's unregulated release of lead into the communities. For his ongoing effort, Lopez was honored with the $175,000 Goldman Environmental Prize–along with five other activists from each continent who made standing up to corporate environmental injustices their personal responsibility.
With Exide, Lopez says, there was a sense that the state had abandoned East L.A. "They allowed Exide to operate without a permit; they allowed this to happen to our communities," Lopez says. Through EYCEJ, Lopez agitated for an investigation into Exide's operations that eventually brought about the closure of the plant in 2015. The reason: The plant had failed to comply with a new more stringent emissions standard–and standard that Lopez had worked with the South Coast Air Quality Management District to pass.
But when it came to community remediation, Lopez turned to the governor's office. Framing the lead poisoning of East L.A. as "Jerry Brown's Flint," he and EYCEJ lobbied the state to funnel $176 million from the general fund into testing and cleaning up the contaminated properties in the area. It's not enough, Lopez says–to reach every one of the 10,000 homes affected by Exide, it will take half a billion dollars–but it's a start. "Community organizing and protest really moved the state on this matter," Lopez says. "That's been true all along the process, from getting the state to acknowledge that Exide was pouring 7 million pounds of lead into our community to agreeing to clean up first two homes, then all of the 10,000. Any progress that has been made has been under community pressure."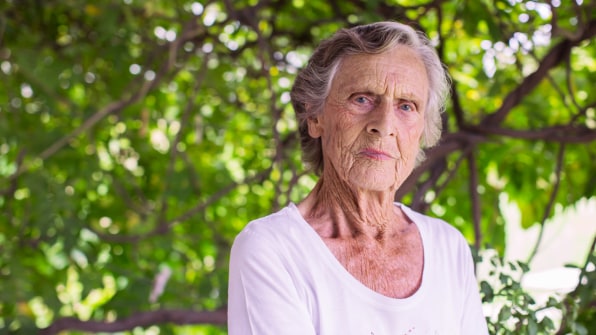 Environmental injustice is carried out and maintained when the government decides to prioritize profits and corporate interest over its people. It involves a willful blindness to the harmful by-products of lucrative ventures, and an inherent assessment of who or what is worth protecting, and who or what is not. The six 2017 Goldman Prize winners, each in their own way, have resisted that injustice.
In Australia, Wendy Bowman, an 83-year-old sixth-generation farmer, under pressure from the government of New South Wales, twice had to sell property she owned in the bucolic Hunter River Valley to make way for new mining companies. While the mining industry, Bowman tells Fast Company, had the backing of the government–"they just love the easy money," she says–the industry was destroying the livelihoods of local farmers by draining water resources and releasing harmful dust into the air.
In 1991, Bowman founded Minewatch NSW to track the environmental effects of the industry on the region, but despite her efforts, Yancoal, a Chinese-owned mining company, proposed expanding an existing coal mine near Bowman's property in 2010. Bowman protested, but the courts ruled in 2014 that Yancoal could proceed–only if it acquired Bowman's property. She refused, and continues to refuse. To date, she's blocked 16.5 million tons of coal from being mined. It's her intention to continue to resist, but she believes her struggle would be less protracted, and less difficult, if the state were to look past the money and toward the reality. "The problem is that none of the politicians ever come up to look at the land. You've got the Department of Mineral Resources allocating lease areas and the Department of Planning approving new mines, but none of them understand how they affect our underground aquifers and how the water flows, and how degraded the land has become."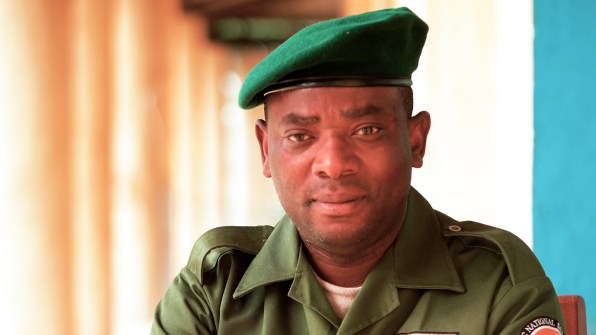 But even the job of protecting natural resources can fall prey to corporate interests. Rodrigue Katembo, 41, has served as a ranger in Virunga National Park in the Democratic Republic of the Congo since 2003. He took the job, he tells Fast Company through an interpreter, because ever since a young age, he wanted to protect his country's wild lands. In 2010, the British oil company Soco International came to Virunga to explore for oil. They met with Katembo and told him that they had secured authorization to drill in a section of the park known as Block V, home to many species including the endangered mountain gorilla. "I was surprised, and said to them that their permit means nothing because our law is very clear: Oil exploration within a protected national park is not permitted," Katembo says.
Soco had given money to organizations like the central government and the Ministry of the Environment for a permit, but acting on it, under both Congolese and international law, was illegal. Undeterred, Soco threatened parks staff and bribed Congolese militia to help them enter the park. Aiming to halt Soco's process and preserve the land and its species, Katembo worked with the park director to devise a plan to expose Soco's illegal operations. Using body cams during meetings in which Soco tried to offer him as much as $5,000 to let them drill, Katembo–who was, at one point, arrested and tortured for stopping a crucial development in Soco's process–amassed enough evidence to prove that Soco was violating international law. His efforts were featured in Orlando Von Einsiedel's 2014 documentary Virunga, and on November 3, 2015, Soco withdrew from the park.
"It was very dangerous for us because we knew that Soco had a lot of power to corrupt, and because they were handing out a lot of money, we would be running up against many different kinds of people," Katembo says. More than 160 Virunga rangers were killed in the process of resisting Soco; the organization Global Witness has found that the death rate of "land defenders"–those who stand up to corporate encroachment on natural resources–has risen dramatically over the past decade. "We needed to document the corruption while remaining uncorrupted ourselves, and keeping the integrity of our mission, which is to protect the park," Katembo says.
Exide is one of the world's largest battery manufacturers; Soco International is a company with a net worth of around $500 million; the mining industry in Australia accounts for 8% of the country's GDP and 60% of its exports. (The other three awardees fought a toxic cement kiln in Slovenia, protected indigenous land from an aluminum mine in India, and halted a nickel mine in Guatemala). Working with far fewer resources, the Goldman Prize winners show the power of grassroots resistance to stem the spread of corporate profiteering and protect the communities too often forgotten or overlooked.