It was a typical overpriced Mexican joint in Manhattan–the kind of place that charges $16 for a quesadilla, without the guacamole included–and I entered only knowing the birthday girl. So I already felt knots in my stomach anticipating the awkward end-of-meal check-paying dance I knew was coming. It was my second year in New York City, and my salary had recently increased from $25,000 to $37,500. This still didn't leave much leeway for pricey guac and margaritas. But it felt uncomfortable turning down a birthday dinner invite from a longtime friend out of fear of the projected price point.
Determined to be proactive, I researched the menu beforehand and went to dinner prepared to order the cheapest meal on offer. I factored my meal + $12 for tax and tip and an extra $5-$7 to help cover the birthday girl's meal to equal $40. But people kept ordering pitchers of sangria and margaritas. Appetizers appeared from nowhere and were hoarded by five people at one end of the table. My palms started to sweat–but I figured they'd kick in extra for their appetizers and third pitcher of sangria.
By the time dinner wrapped and the check reached my end of the table, with only three of 10 people left to pay, the balance showed a $240 deficit. "$80 each?!" my mental financial planner screamed. "You can't afford that! Plus, you had a mediocre quesadilla and didn't even drink. You shouldn't have to pay for margaritas you didn't get to down!" Hold on–clearly the first seven people hadn't covered their portion. Splitting the bill evenly would've meant $50 each–only about $10 over my prepared budget. That my bank account could stomach, but not having to pay twice as much because a few people shortchanged the rest of us.
---
Related: How To Save Money No Matter How Crappy Your Paycheck Is
---
Before I could go full Lady Hulk on those sangria-swilling bastards, the birthday girl's boyfriend plucked the bill from my hand and marched down to confront the cheapos. They coughed up the extra money, and my bank account was saved.
Most of us have experienced some form of this dilemma when navigating finances with friends and coworkers. Money is already a taboo subject, so speaking up about not having enough–or pointing out that someone is shorting the bill–feels socially repugnant. You don't want a reputation as a penny pincher. It's one reason we often default to splitting a bill evenly, but you may not be able to afford that luxury early on in your financial life.
Before you start turning down every social invitation, or just accumulate credit card debt because you're too nice to say no, there are a few tactics that can help you predict your future money drama with scary (but helpful accuracy) in three common situations:
Dining Out With Friends
Is it a "split this evenly" or "cover your portion" situation? Who's going to "forget" about tax and tip and short the bill, leaving the rest of you to play an obnoxious game of Clue to sniff them out? Take the anxiety out of the situation and just ask early. As you get older and grow into your career, it'll become natural to just start splitting the check most of the time, but it's understandable if your early-career salary doesn't let you routinely afford $50.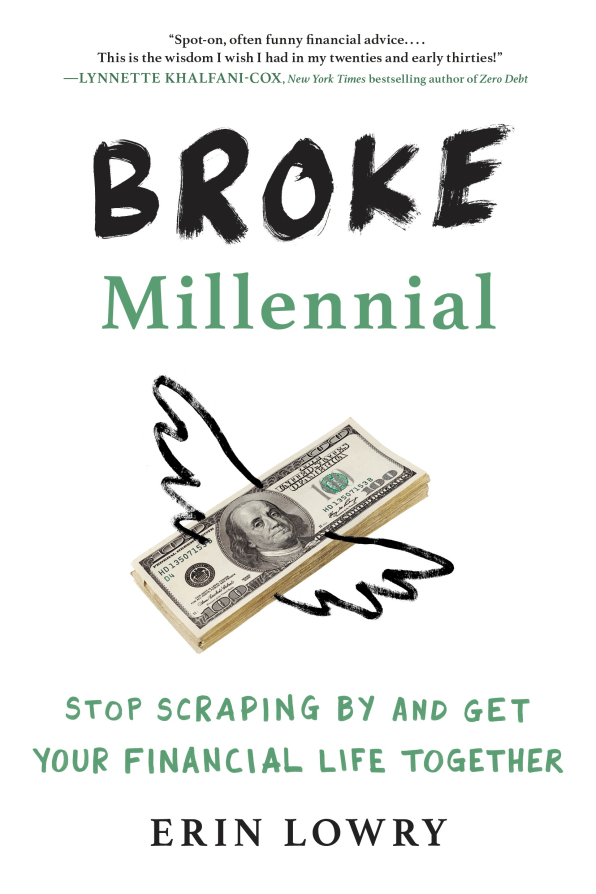 Travel Plans For Reunions
Your friends all scatter after college, so of course you want to take time each year to meet up. It's easy to keep it cheap in the early years when most people aren't making a ton of money, but as you age and some friends take life steps like marriage or baby making and others progress quickly in careers, it can become harder for everyone to agree on destinations for reunions. Do you go to an exotic locale? (Not everyone can afford that.) Do you just visit someone's home? (Not everyone wants to do that.) Once you find a location, what kind of activities do you indulge in when not everyone has the same amount of discretionary income? You get the picture.
Weddings . . . So Many Weddings
One of the biggest budget busters of all time. Whether you're in the wedding, invited to the bachelor party or bridal shower, or just attending as a guest, wedding season in your twenties to early thirties can leave your bank account a barren wasteland. Dropping $1,000 or more to be part of someone's special day can quickly lead to financial ruin. Don't be part of a wedding unless you're prepared to spend the money (and won't get pissed off about it). You should also start putting aside a little money each month around the time you hit 25 to begin preparations for Weddingeddon. It comes for us all.
No matter which version of these conflicts you experience, there's really only one way to deal: Be honest. You don't have to disclose your salary or student loan debt or general lack of budgeting skills, or even just your preference for more frugal amusements. You do, however, need to explain that you don't want to participate, or that you do, but have a cap on what you can spend–and then not bitch about the results.
---
This article is adapted from Broke Millennial: Stop Scraping By and Get Your Financial Life Together by Erin Lowry with the permission of TarcherPerigee, an imprint of Penguin Random House. Copyright © 2017 by Erin Lowry.