The 16th annual Tribeca Film Festival kicked off with the world premiere of Clive Davis: The Soundtrack of Our Lives, a documentary that chronicles the rise of one of the music industry's preeminent forces.
Director Chris Perkel stitches together an array of interviews and archival footage to tell Davis's story, starting as a young boy in Brooklyn to a bright law student at Harvard and eventually a powerful music executive who spun gold and platinum records across just about every genre.
Through his bevy of record labels, including Columbia Records, J Records, and Arista, Davis signed, developed, and/or revived the careers of artists including Aretha Franklin, Janis Joplin, Whitney Houston, Carlos Santana, Dionne Warwick, The Grateful Dead, Patti Smith, Bruce Springsteen, Kenny G, Barry Manilow, Alicia Keys, Rod Stewart, and beyond.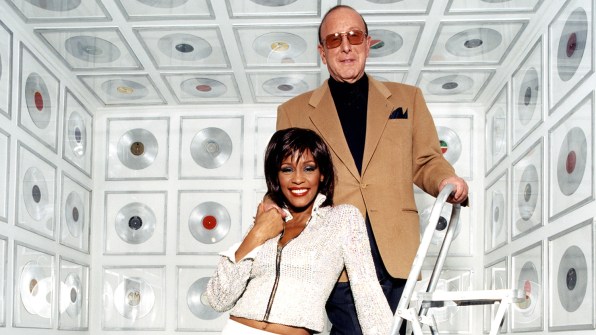 And in interviews with Davis and many of the artists he's worked with, Clive Davis: The Soundtrack of Our Lives unearths some interesting tidbits of music history that may have been forgotten.
Carlos Santana Intentionally Screwed Up An Audition To Sign With Davis
"I wanted to be with Clive and CBS because I saw a poster for Christmas and it had Paul Simon, Miles Davis, Bob Dylan, The Electric Flag–it had everybody in it. But the whole band wanted to go with Atlantic. So I literally played horrible for [Atlantic Records founder] Ahmet Ertegün . . . with [Davis] I remember just playing my heart out." — Carlos Santana
Bruce Springsteen Was Sent Back to The Drawing Board
"I sat down and played the songs [from the album Greetings from Asbury Park N.J.] and . . . he sat back and said there are no singles on the record. And I went down to the beach and I wrote 'Blinded By the Light' and 'Spirit in the Night,' so that was a good call." — Bruce Springsteen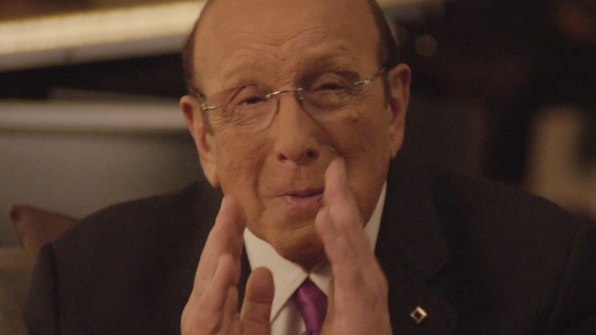 The Origin Of Davis's Flagship Label Arista
"The term 'Arista,' which is known in the New York area where I live, is the name of a high school honorary society . . . in New York. So I felt that it was both personal and yet it was also synonymous with something that was first-class." — Clive Davis
Dionne Warwick's Second Coming
"I happened to be doing a TV show that he also was doing, The Dinah Shore Show. And he asked was I recording and I said, 'no, I've probably had it with recording at this point in time.' And he says, 'well, let me tell you something young lady…you may be ready to give the industry up, but the industry's not ready to give you up." — Dionne Warwick
"I Wanna Dance With Somebody" Almost Went To Olivia Newton-John
"This demo I'm going to play for you, this, at the time, could've been done by Olivia Newton-John. It would've been somewhat surface-like pop, probably a hit record. But I knew and heard in my head that with a stronger beat, that the way with Whitney [and] her vocal genius, it wouldn't be 'I wanna dance with somebody'–it would sound like 'I wanna go to bed with somebody.' It's going to have far more heat and it's going to have far more sensuality and it's not going to be this very pop-ish record." — Clive Davis
Missed Opportunities and The Limits of Davis's Golden Touch
"There were acts I believed would break and never did [such as The Alpha Band and The Funky Kings.]"
"There's got to be misses. I didn't sign Meatloaf. He was an unlikely figure, visually, so I passed. And John Cougar Mellencamp was too close to Bruce Springsteen who I felt to be the real deal. And of course [Mellencamp] went to become one of the great original American rock-and-roll artists ever."
We Have Kevin Costner And Davis To Thank For The Version Of The Bodyguard We Have Today
"There was so little music in the film. You didn't know why she needed a bodyguard. I wrote a letter and I said you can't make her first movie be a spoken-word thriller with one song…this movie could be so much greater if we had Whitney being Whitney and do her stuff. And fortunately, Kevin Costner responded to that letter. It was Kevin Costner who asked for more songs and the movie was transformed. And it was Kevin Costner who had decided on the Dolly Parton previous hit of 'I Will Always Love You.'" — Clive Davis