Charitable groups have developed lots of ways to ask for money. That ranges from broad, impersonal salvos like telemarketing and direct mail, to double-down tactics like asking current givers to attend an upcoming gala or other kind of open-the-wallet event. All of which begs an obvious question: How far does your dollar really go after it's deducted from the cost of the chase?
Traditionally, nearly everyone in the sector has answered that question with what's called the "cost of fundraising" equation, a ratio of how much money it takes per dollar to raise what your group actually ends up with. (Take the total expenses used to raise the money, including staff time, and divide it by what the group nets.)
Obviously, spending 80 cents for each dollar that comes in isn't nearly as great as being able to put down 35 cents for the same return. The idea–one that, for savvy donors at least, has governed their behavior for decades–is to find an organization with a low fundraising cost ratio, which shows that the group has gotten good at raising money efficiently. (The Better Business Bureau Wise Giving Alliance suggests no more than 35% of operational costs should go toward fundraising.) Of course, the less you spend raising money, the more money you have to put toward the cause work itself.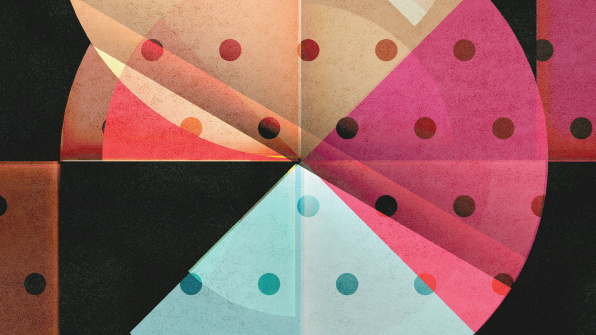 The problem is that groups who abide too closely to that standard are falling victim to another variation of the "overhead myth": By one metric, they appear attractive to donors, but by several others, they may have sacrificed their ability to build for the future. That's according to new math being championed by BoardSource, a national nonprofit that works to improve the governance and leadership capabilities of cause groups. In January, it partnered with GuideStar, the BBB Wise Giving Alliance, and the Association of Fundraising Professionals to explain some of the inherent problems with over-simplifying how you measure effective fundraising.
"We have seen the damage that it causes to an organization when they are so focused on keeping their fundraising expenses low that they are not investing in a strong sustainable long-term fundraising program," says BoardSource President and CEO Anne Wallestad. Or, conversely, when groups that have thought differently about what they need get penalized for having a seemingly high ratio on their stat sheets.
To fix that, BoardSource is promoting two other metrics that should be weighed alongside the cost of fundraising as indicators of a successful overall strategy for money-raising. The first is dubbed the "dependency quotient," which shows how much of a group's budget would need to be replaced if, say, the market shifted and their biggest funders suddenly disappeared. (Divide total organizational expenses by the sum being collected from your five largest donors. The resulting percentage shows much of the load those funders carry alone.) The second, which was always factored into fundraising cost, is "fundraising net," which BoardSource argues deserves to be looked at separately to figure out if what's being brought in matches the group's overall need: Subtract your total fundraising expenses from the total raised. And then, most importantly, figure out if it's enough to fund the operation.
After all, most of the industry—those with budgets below $10 million, at least—has a huge gap between what their income generating programs, services, or products bring in and actual expenses. Most require fundraising to cover a little over half of their shortfalls, according to the National Center for Charitable Statistics. Groups that operate above that threshold often still need about one-fifth of their money–which could be even more depending on the overall budget–to come in the same way. When compared against the classic cost of fundraising ratio, Wallestad says this "three measure framework" provides leaders with "a better way of looking at whether or not they're being effective" and what might need to be changed.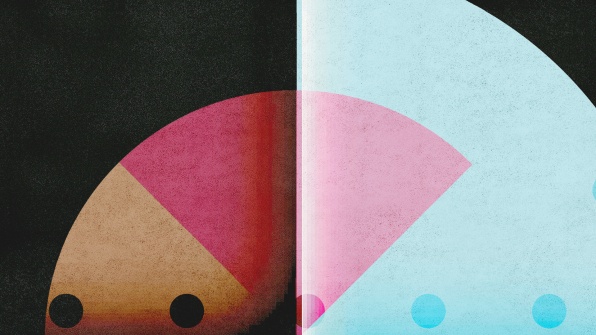 For instance, any group with high cost of fundraising and a high donor quotient–meaning they spend a lot to acquire each dollar of donation, but also rely heavily on a core group of deep-pocketed donors–should realize something is amiss. (Or for those considering donating, it could be a warning sign of mismanagement.) That's because those two factors generally have an "inverse relationship" according to the BoardSource report. Groups that rely too much on a select few givers may neglect to invest in finding other donors. But those trying to broaden their donor base have to spend more of each buck to do so. "If you had a low cost of fundraising and a low dependency quotient that would be phenomenal, but it would make me wonder how you possibly achieve that," adds Wallestad. "Is that really sustainable or do you have hidden costs or hidden vulnerabilities that you're not paying attention to, like staff burnout?"
BoardSource developed an online toolkit and spreadsheets to help other groups do their own math. That's been shared widely by industry groups like Independent Sector, the Center for Effective Philanthropy and the National Committee on Responsive Philanthropy. The broader hope is to boost awareness in a way that changes not only how groups audit themselves, but how others donors–and especially industry watchdogs–evaluate those groups.
One current trend is to look at what groups must pay to attract new donors, which often involves hiring telemarketers to secure fresh donations. The problem is that those for-profit services can charge heavy fees and must contact a lot of people to find the few that may give. As a result, much of the telemarketing revenue may go to pay for those telemarketing efforts themselves, something donors might not immediately grasp.
To that end, New York state's "Pennies for Charities" index, which measures fundraising effectiveness, currently includes a searchable database for what percentage of funds raised by paid solicitors like telemarketers actually end up in groups' coffers after the middleman gets a cut. It's not much, a fact also highlighted in a recent Tampa Bay Times report in partnership with the Center for Investigative Reporting that ranked "America's Worst Charities" by largely the same methodology: looking at how much of each donor dollar, after paying for the service that finds and courts them, actually reaches the cause.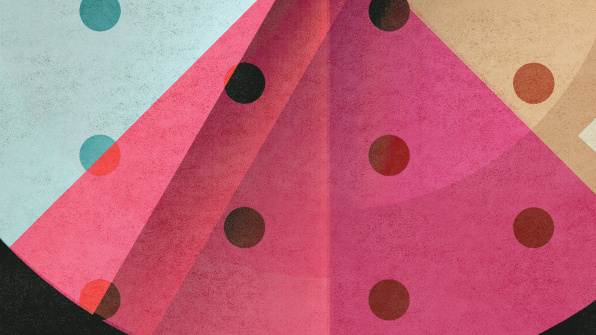 It all looks rather nefarious, except Wallestad considers that math too reductive. Such accounting overlooks that for many groups these tactics work much more like a loss leader. It takes a lot of cost and effort to expand your base by reaching out to potential donors individually. Once you do, however, it can lead to larger returns for other efforts like special events, and sponsorship, even no-effort gains via annual planned giving, or unsolicited major gifts. When put into the right context what many of these groups are spending overall compared to how much they ultimately raise isn't outrageous, or even beyond industry norms. Such information is already publicly available through tax filings on GuideStar.
"It is irrelevant to look at one individual revenue stream when evaluating an organization's overall fundraising effectiveness. You have to look at how everything comes together because the reality is that the most smart and sophisticated fundraising program has interdependencies between their different fundraising streams," she says.
Another interdependency that isn't always obvious to donors is that other groups intentionally polish their effectiveness numbers by, say, finding one group of major donors to cover all of their overhead, including fundraising, so they can claim that 100% of each donation from everyone else goes directly to projects. It's a model made famous by several groups that operate like modern brands and attract Silicon Valley donors like the Robin Hood Foundation that fights poverty in New York, and well-building organization Charity: Water. As Wallestad puts it: "That's not a sustainable or realistic aspiration for the vast majority and nonprofits, and I would argue it shouldn't have to be." It takes money to raise money. Anyone who appears to have found an ultra-cheap way to do it deserves just as much scrutiny as those who may be overspending.