When Sheena Wright stepped into the role of president of the United Way of New York City (UWNYC) nearly five years ago, she was the first woman to hold the position in the organization's 80-year history. She currently presides over a staff of 98 employees and oversees programming and revenues in excess of $57 million. But Wright is no stranger to trailblazing. "I learned early on, I'm almost always underestimated," she says. 
Raised in the South Bronx, Wright was one of a handful of African-American students at the boarding school she attended and entered Columbia University at the age of 16. 
Personal experience has informed Wright's leadership as she's sought to grow UWNYC by building on its existing strengths and assets. It's also why she's passionate about the work. Wright admits she was fortunate as a child to be exposed to programming that offered her different educational opportunities beyond public school. Some of her peers were not so lucky, she says.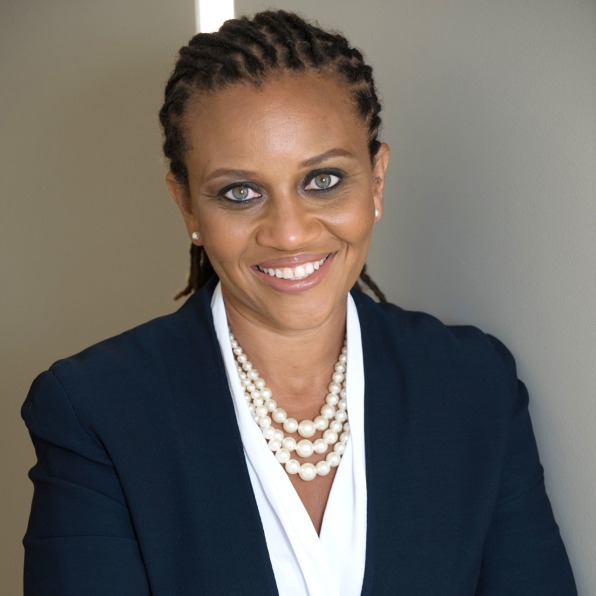 Wright says she's had to be very clear about her strengths and capabilities, because there will always be people who see being a black woman from a poor neighborhood as a liability. "I have to be constantly aware [of my strengths], because there's always going to be an assumption that they're not there," she explains, "and I'm going to have to demonstrate that."
Changing Mind-Sets And Establishing Goals
Wright was immediately tasked with demonstrating her leadership skills and vision when she applied for the job at UWNYC by creating a new mission statement. "The organization was really at a turning point," she says, being best known as a corporate social responsibility partner for companies and having a broad mission statement of advancing the common good. Wright says she thought hard about the fact that many companies didn't need a middleman like United Way when they could easily reach nonprofits directly to donate resources. "My goal and vision was for UWNYC to reinvent itself," she says, "and play more of an activist role."
After she landed the job, says Wright, she started putting this vision into motion. Of the activist role, she admits, "That was a little bit controversial. We had a board of corporate guys," she says, 80% of whom were white men and their average age was 62. "I love them," she enthuses, "they are wonderful people, but this was new language."
But it wasn't just the board who were challenged by Wright's bold language and vision. "The people who had the most trouble were internal," she says. That mostly came from a place of doubt about putting a goal out there and not achieving it. Wright made them see that there was no alternative if they were going to grow. "We owe it to them," says Wright of her predecessors at the organization. To get past the initial resistance, Wright says she couched the mind-set as an evolution and tried to engage staff and board members in conversations and decisions.
Wright also says, "I'm always asking questions," especially around the data collected from programming. "I think one of the challenges is making sure we have the right data and are asking the right questions," she says. It's also about changing established mind-sets.
 "We have to see our role as really pushing the envelope," she says, and to have very clear measurable goals. For example, one of the goals she established was to double the number of third graders reading on grade level by 2020. This is important, says Wright, because reading on grade level by that age has been shown in multiple studies to be a predictor of future success. It's a problem that she says can be solved through education of the students, families, and donors who support the programming. Having measurable goals allows for everyone to see outcomes; the bright spots of success they can be proud of. In the ReadNYC program last year, 94 kindergarten through second-grade students participated in a five-week summer program. By the end of the program, 95% increased their reading level, 43% by at least one academic year, and 35% read at or above grade level.
Striving For Diversity
Along the way, Wright saw the need to add different voices to the conversation, in both the ranks as well as the board. "We have a really diverse staff now," she says, speaking across race and age, yet admits there is still work to do on gender diversity.  
Unlike its board, where 10 of the 37 members are women, UWNYC's staff has 22 men and 76 women. "There are many more women in this field," says Wright of the social service sector, even though leadership is still mostly male. "We would love to have more men," she says. "It is an important perspective."
Wright has noticed that despite the predominance of women in this sector, most are reluctant to promote themselves as they move through their career. "There's even a little doubt when they accomplish these amazing things," she says. Wright believes that tooting your horn is less about self-aggrandizement and more about taking responsibility for debunking myths and stereotypes.
"The gender thing is real," she says, "the race thing is real. To assume there are not stereotypes and biases that are widely held is to assume at our peril." As the working mother of four (three of them sons), Wright has even been challenged in her own home by biases that tell her boys they are smarter and stronger than women. "Who raised you?" she counters with a laugh, then asserts, "Society has told them, it is powerful." As a leader at work in her community and at home, Wright believes it's her job to set them straight. "If you are doing something important and impactful," she continues, "it is an obligation for you to shine a light, because it inspires people to do the same."