You just got engaged and you're so excited! After calling your parents, sharing engagement selfies on Facebook, and generally basking in the glow of eternal love, now comes the hard part: You have a wedding to plan. And that's going to involve a lot of money, tedious logistics, a talent for diplomacy, and more money.
In this day and age, we have plenty of tech tools and cool apps at our disposal. The problem is, they're not all found in a single toolbox. When I got married five years ago, my husband and I used all these wedding planning resources: The Knot's wedding website maker; two separate online registries from Amazon and Crate & Barrel; Minted's card-sending service for our save-the-dates, invitations, and thank-you notes; and lots and lots of Google Doc spreadsheets to keep track of all of our guests' information and budgeting.
And we still ended up hiring a wedding planner.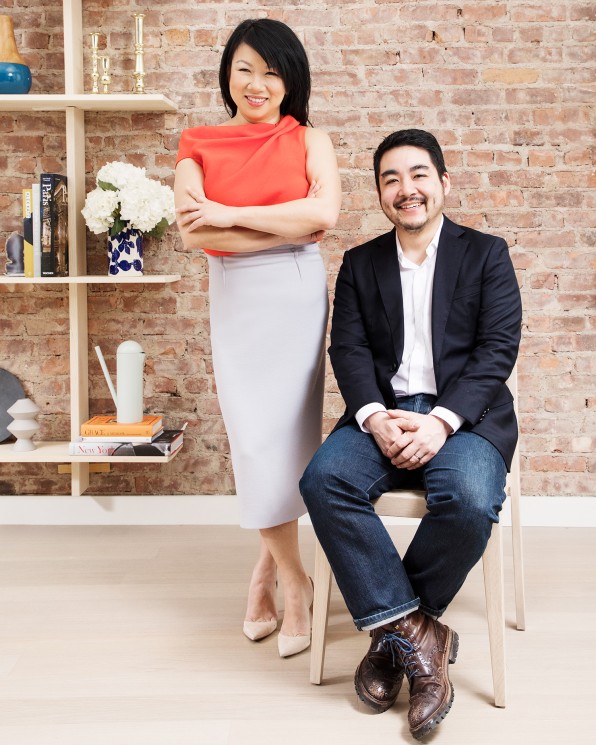 "It shouldn't have to be this hard," Shan-Lyn Ma, cofounder and CEO of Zola, tells Fast Company. "We've come up with user-friendly apps for everything from online shopping to finding a taxi. And yet wedding planning tools haven't improved much over the last decade."
Ma, who previously worked at Chloe + Isabel and Gilt, is setting out to fix this problem. Today, Zola is launching a suite of tools designed to ferry a couple from their engagement through their first year of marriage. In addition to the current registry feature, Zola will now offer customizable wedding websites, a system that automatically pings guests for their addresses, and a checklist feature that comes pre-loaded with tasks specific to a couple's specific religious or cultural traditions.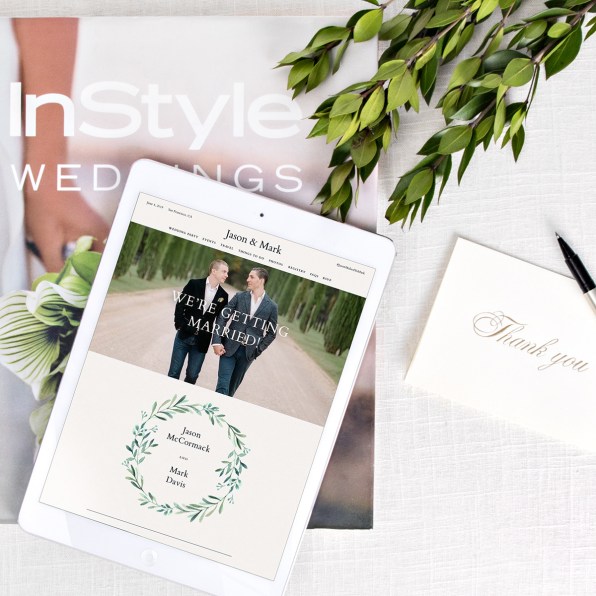 These tools are not particularly complicated or original. But what makes them so powerful is that they are now all available in a single place and are all integrated with one another. For instance, when one of your guests buys a gift from the registry, the main guest list will automatically be updated with what they purchased and you will receive a reminder on your checklist to send a thank-you note.
Even better, all of these services are free, even for couples who choose not to use a Zola registry. "When we studied the market, we saw that other brands offered things like wedding websites," Ma says. "But they were either not very attractive and free, or had high production value but cost money. We wanted to offer beautiful customizable wedding websites that are totally free."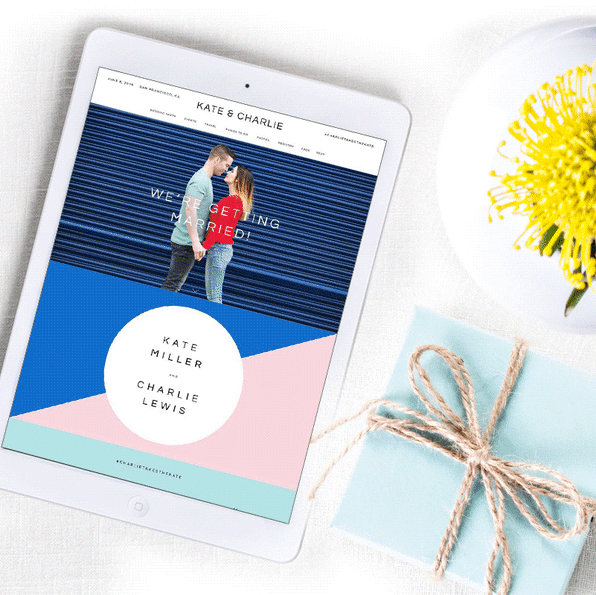 Zola is able to do this because it has a different business model than some of its competitors. As a registry, it makes money from every purchase a guest makes, much like any other online retailer. The site has won acclaim for creating an elegant registry that allows couples to pick products from any website, and also register for cash or experiences such as gym memberships. And it offers a not insignificant bonus: Zola can hold onto gifts until the couple is ready to receive them—avoiding the enormous pile-up of presents in the living room.
When it comes to these new services, Nobu Nakaguchi, Zola's other cofounder and chief design officer, has been working hard to make each tool as beautiful and user-friendly as possible. "Couples are already dealing with a million stressful decisions when it comes to their wedding," he says. "The goal with the design was to make everything as straightforward and intuitive as possible."
For instance, Nakaguchi's team created several different templates for the wedding websites, but the goal was not to overwhelm users with too many options. They have several highly curated options that are meant to appeal to distinct tastes, and couples can then further customize them to their liking.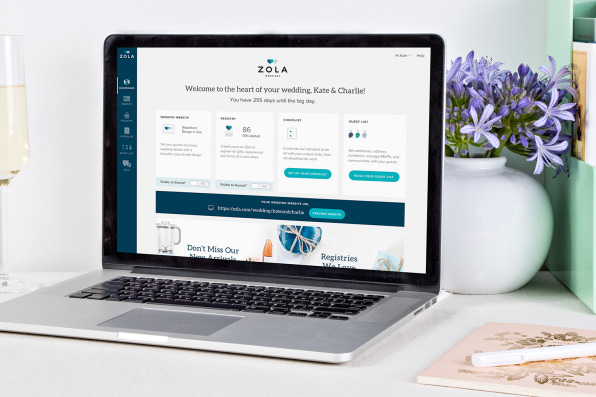 Zola spent months interviewing couples who were going through the wedding planning process to better understand their needs. Nakaguchi discovered, for instance, that couples were often very confused about exactly what traditions were required in their culture. "I'm Japanese and my wife's family is from the Philippines so this is something that I also experienced firsthand," he says. "There were all these obscure traditions we didn't even know about until we got married."
On Zola's new checklist tool, couples can specify their religion and ethnic background to generate a list of wedding traditions relevant to them. They can, of course, choose which of those traditions they want to keep on the list and which to discard. But it's a useful starting point that can save hours of Google searches and reading through long Wikipedia entries.
Ma and Nakaguchi are planning to roll out more features and services over the next months and years. For instance, they're planning to make it possible to print out addresses so that couples can label their paper invitations–or better yet, offer wedding stationary. "Our goal is really to be there for the couple throughout the process of getting married and settling into their new life together," Ma says. "We're going to keep finding ways of doing that."