On April 3, 1968, in Memphis, Martin Luther King Jr. delivered his Mountaintop Speech, in which he famously foretold he had seen the promised land but "might not get there with you."
In a less-famous part of that same speech, he called upon black communities and their allies to move their money to black-owned banks and even black-owned insurance companies. The reason he said was, "Now these are some practical things that we can do. We begin the process of building a greater economic base."
He was assassinated the next day. But the work of building an economic base, within black communities, Latino communities, low-income communities, that work continued. In these communities that big banks had long neglected, people of all races formed their own banks and credit unions and shaped them to reflect the values they shared–values like diversity, equity, local ownership, and a sense of economic justice.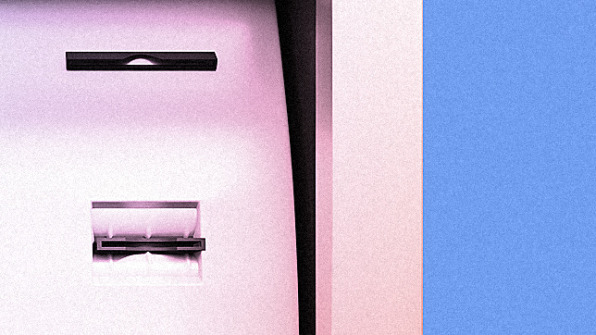 Some had done so long before the speech. Citizens Trust Bank in Atlanta, 1921. Tri-State Bank in Memphis, 1946. Carver Federal Savings Bank in Harlem, 1948. Liberty Bank in New Orleans, 1972. ShoreBank in Chicago, 1973. Self-Help Credit Union in North Carolina, 1980. Southern Bancorp in the mid-South, 1986. More recently: Cooperativa Latino Credit Union in North Carolina, 2000.
As city governments (Seattle; St. Paul, Minnesota; New York City; Los Angeles) are cutting ties or threatening to cut ties with big banks due to their ties to the Dakota Access Pipeline or because of Wells Fargo's fake accounts scandal, many of those same banks and credit unions associated with larger causes are still functioning. But it's not always easy to tell pick those institutions from the shrinking yet still immense number of local banks that don't have a larger mission.
Out of the 5,870 federally insured banks, 5,461 are officially classified as "community banks," which means that they're locally owned and operated. There are also another 5,785 federally insured credit unions. While an argument can be made that any of those institutions is a better alternative to big banks when it comes to caring for the planet or providing access to capital for historically marginalized groups, how do you know which ones can show true roots and commitment to causes beyond the bottom line?
Here's one place to start looking: the list of federally certified Community Development Financial Institutions (CDFIs), institutions that specialize in providing capital and basic financial services to historically marginalized communities. You can see the list of all the CDFIs posted here. (The federal support program from CDFIs is on the chopping block in Trump's proposed budget.)
Among those CDFIs, 162 are banks and 294 are credit unions, including all of the institutions mentioned above (except for ShoreBank, which was a victim of the Great Recession). You can find at least one CDFI bank or credit union in every state except for Rhode Island and Nevada.
City National Bank, for instance, is the only CDFI bank in the state of New Jersey. Its roots go back to the aftermath of the 1967 racial uprising in Newark. In the years following, local funeral home owner and business leader Charles Whigham organized 1,800 shareholders from Newark's black community to purchase 60,000 shares at $20 a share, raising $1.2 million to start the bank. It opened its doors in 1973.
"They sold shares in churches and in church basements to people in the community," says Preston Pinkett III, the current CEO of the bank. Whigham's son, Lamar, is still a member of the bank's board.
Forming a new bank is costly and time-intensive. During the Bush Administration, looking for a way to respond to predatory lending, ongoing racial discrimination in banking, deregulated banks speculating wildly with depositors' life savings, and other troubling examples of economic injustice, Kat Taylor along with her husband, Tom Steyer, and a group of friends in the Bay Area got together to establish Beneficial State Bank in 2007.
Taylor says she took inspiration from the great leaders of the Civil Rights Movement. "I am not a part of that leadership, but I want to be of service to it," she says. "They saw that without equivalent civil rights in the economic world, political rights were going to ring hollow."
Based in Oakland, California, Beneficial State Bank is also one of six banks in the U.S. that are Certified B Corporations. Of those six, Beneficial State Bank, Albina Community Bank in Portland, Oregon; Sunrise Banks in the Twin Cities, Minnesota; and Spring Bank in New York City are also CDFIs. (Amalgamated Bank and New Resource Bank are B Corps but not CDFIs.)
"Because they're smaller banks, they're not going to have the full range of services as a large mainstream bank," says Jeannine Jacokes, CEO of the Community Development Bankers Association, a Washington, D.C.-based trade group of community development banks. "But they'll offer all the basic things—checking account, savings account, most have money market accounts and CDs. Most of them at this point have online banking; many have mobile banking."
On the credit union side, scale is not as big of an issue as it once was. While there are still plenty of tiny credit unions out there, there are now at least 18 CDFI credit unions with at least a billion dollars in assets.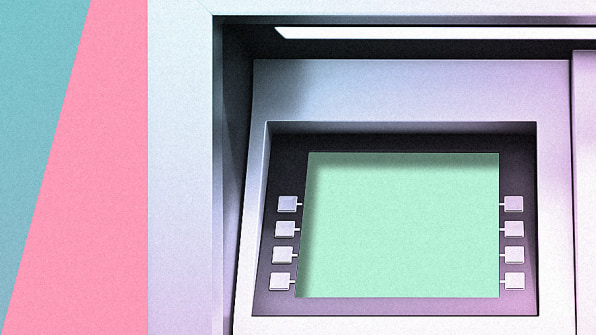 The largest of them, Suncoast Federal Credit Union, based in Tampa Bay, Florida, has more than $7 billion in assets. It has more than half a million members–although its membership is still limited geographically as many credit unions still are. Suncoast members must live in one of 21 counties in Florida or have a family member who is already a member.
Suncoast is also a member of the National Federation of Community Development Credit Unions. "What makes our organization and community development credit unions different is that financial inclusion is really their goal," says Pablo DeFilippi, vice president of membership and business development at the federation.
DeFilippi admits that sometimes CDFIs can suffer from a stigma attached to serving low-income communities. But it's unwarranted, he argues. "Not even a poor person wants to go to the 'poor person's bank.' Nobody wants to be patronized by that," DeFilippi says. "When we're talking about empowerment, it's about access, it's about equality, it's not about let's build something for 'those people.'"
Where you bank is about more than just your checking or savings accounts or "where your money sleeps at night," as many CDFI bankers and credit union staff like to say. Every time you swipe your debit or credit card, your bank gets a tiny slice of that transaction. The fees banks and credit unions earn for swipes are part of what banks call "non-interest income." In 2016, banks and credit unions cumulatively earned $274 billion in non-interest income–33% of their income overall.
Imagine every time you swipe or use your credit or debit card, buying your fair-trade coffee or your locally grown organic produce and grass-fed free-range meat. What else is that swipe supporting?
---