"Your timing is really funny because I'm actually putting my notice in on Friday," a brand marketer I'll call Tracey (she asked that we not share her real name) tells me. But it's funny in another way, too, because the same day we speak, California officials are streamlining the state's convoluted marijuana regulations, and Tracey is quitting her job to open a Bay Area dispensary.
This means she's just set the clock on a big career gamble. "We have a decent amount of funding, so we really want to gain some traction by the end of the year," Tracey says. And while her runway may prove slightly longer or shorter than these next nine months, the fact that she's devoting finite resources to pulling off a passion career makes Tracey one of many people chasing more fulfilling jobs on tight timetables.
To learn what that's like, Fast Company spoke with career-changers who are just entering a "deadline year," right in the thick of one, or recently emerged on the other side.
Deadline Year, Day One
Tracey's career in marketing up until now has followed a standard track, with roles at ad agencies and in-house ad departments. But after getting laid off at Airbnb last year, Tracey started dabbling with freelance work in the cannabis industry. "I was never really a big cannabis consumer at all, but I did study international human rights," she says, "and the more I dug into what was going on and the kind of impact that it could have on these social-justice issues I care about, I realized this is a really good use of my time."
So she spent the next six months single-handedly setting up a delivery service. She learned a lot and liked the work, but "it was really frustrating and lonely." When Tracey was approached last fall for a job at a tech startup, though, she agonized over whether to pursue it. After dragging out the interview process, she eventually took the offer. "The safety of going back to what you kind of know was really attractive to me," she says, but soon realized "it maybe wasn't the best career choice."
Tracey was discreet about her first foray into the marijuana business, worrying that the stigma might hurt her career. "But this second time around," she says, "I want to be much more vocal about my feelings on the industry." As she sees it, "Everything that's happened with cannabis to date has been a really effective propaganda campaign," so as a brand marketer she's uniquely cut out to change the narrative—which finally feels like a meaningful outlet for her skills. "Telling more truthful stories about cannabis and the people who use it is really exciting for me."
"I don't think people who are in more mainstream industries understand how much of an impact they can have," Tracey reflects, counting herself in that group until recently. "My mind has shifted a lot from, 'Let me work for big tech companies that seem cool but I don't have a connection to.'" If time runs out on the dispensary project? "We're going to have to recalibrate and try again, because the problem isn't going away."
---
Related: 3 Times It's Okay To Change Your Mind About A Job Offer (Or  Your Whole Career)
---
No Going Back, Even If The Clock Runs Out
In the 15 years he spent in corporate roles, Darrin Murriner always had side projects, from real estate to a babysitting agency he started with his wife over a decade ago. Now the full-time head of a nascent talent-management business called Cloverleaf, Murriner says it'll be lights out if the company can't raise a seed round by summer. "We would be out of cash based on our current run-rate in July. That's a pretty heavy deadline."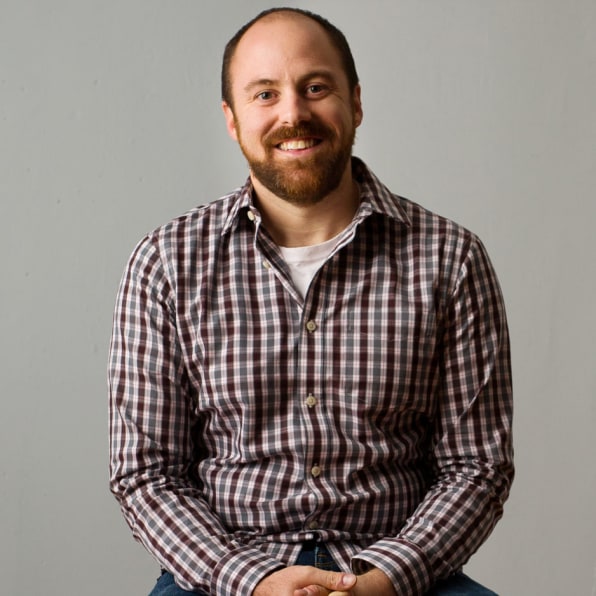 Murriner fronted some of his own money to bootstrap both of the businesses he's cofounded, so the experience of living within a deadline year isn't unfamiliar. Still, he says, "We've known really great years financially, and I had to promise my wife we're not going to be in this cycle the next two or three years"—even if that means Cloverleaf doesn't get off the ground.
But like Tracey, Murriner says he can't stomach returning to corporate life. He's considered different plan Bs, including "one-off consulting projects, [but] the interesting thing is when I've done that, it has reinforced that feeling to me that I can't go back to that corporate environment again," he says.
That feeling is what makes Cloverleaf a such passion project for Murriner. A tool for helping employees avoid disengagement due to poor management, the company is a natural outgrowth of Murriner's own experiences with office-bound work. Now that he's left it behind, he relishes the "feeling of control and being able to dictate the outcomes, even if it is failure"—adding later, "It's a feeling of being alive."
Emerging Wiser On The Other Side
Zach Huckel-Bauer has just made plans to move back home to Maine, and next January he'll apply for master's programs in landscape architecture. A musician, Huckel-Bauer has spent the past five years in New York City, waiting tables and playing music (trumpet and vocals), a hustle that many artists are all too familiar with. The most income he's ever made from his music in a given year is around $3,000; live gigs typically paid $20–50, and playing for recording sessions usually topped out at $100 per song.
So Huckel-Bauer set himself a deadline around two years ago, when his now-fiancée started grad school. At the time, the band he was playing with had just finished an album and was contemplating a tour. It was now or never; Huckel-Bauer even bought a car, planning to go on the road. Then the band leader backed out of the project.
It was around this time that Huckel-Bauer realized he might have to declare a loss from his music work on his tax forms for a fourth year in a row. When tax day came due, he did manage to squeak out a small profit, but netted a loss again the year after. "In a weirdly antiseptic way," he says, "taxes had a part to play" in helping him realize that "this doesn't seem like a viable business."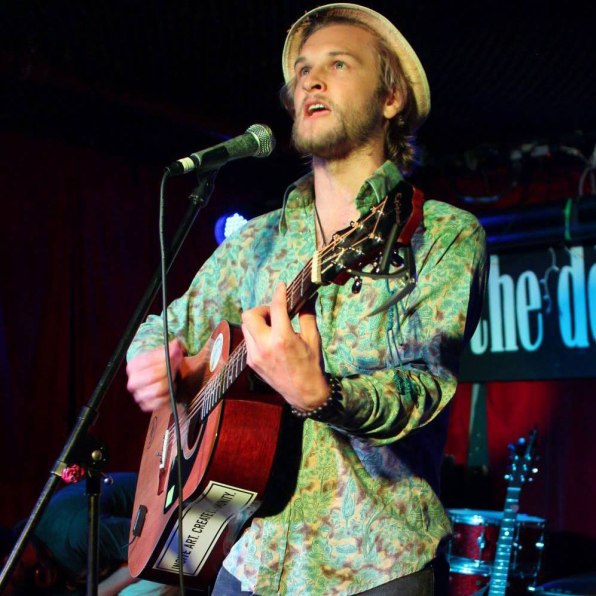 "Purpose" is a buzzword that's often (unfairly) hitched to millennials, suggesting that they're looking for more—by some lights, too much—out of their jobs. But it's the clear commonality in the experiences of all three deadline-year professionals I spoke to. A big reason Huckel-Bauer got into music was to spread a message. "When it became clear I wasn't really reaching anyone other than the same people over and over again," he knew he had to find another sphere where he could make an impact. So Huckel-Bauer is drawing on his carpentry skills and academic background studying public space to pursue landscape architecture instead.
As a musician, Huckel-Bauer learned there's a cost to playing for free. "If you don't set your rate then somebody will set it for you . . . [and] you're going to be worthless by the time you want to get paid." Still, he says, music taught him "there's a lot to be learned from being open to opportunities," which includes working for less than he'd ultimately like to in order to develop skills he can charge for later. Already Huckel-Bauer has installed a patio and pergola on his first client's property.
Though he might've missed his deadline, Huckel-Bauer didn't miss the chance to learn "how to find value in what people have to offer, and how to offer value to people," a give-and-take that, as he now knows better than many, is the key to "working in the creative world."