Tim Cook likes to talk about the iPad's glowing J.D. Power satisfaction scores when he's trying to make everybody feel better about flagging sales of the device during quarterly earnings calls. You also hear the market research company's scores mentioned in Apple product announcements and press releases.

But the Apple CEO just lost those bragging rights, at least for the iPad.
For the first time, Microsoft's Surface tablets beat Apple's iPads to sit atop the J.D. Power satisfaction rankings, which were announced on Thursday. Surface users collectively gave their tablets an 855 score out of a possible 1,000. 
Surface users rated their tablets high for the variety of preloaded applications, internet connectivity, and the availability of manufacturer-supported accessories. Users liked the Surface's selection of inputs and outputs, and for its internal storage. The Surface also earned top marks for design—the look and feel of the tablets. Users gave top marks for the Surface's size, the quality of its materials, and the location of the physical buttons and controls.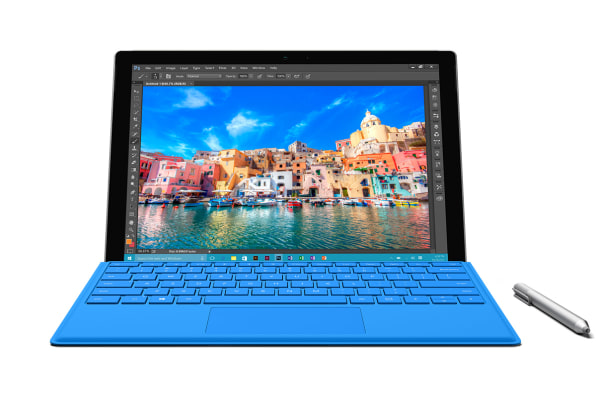 "The Microsoft Surface platform has expanded what tablets can do, and it sets the bar for customer satisfaction," said Jeff Conklin, J.D. Power's VP of service industries. "These tablet devices are just as capable as many laptops, yet they can still function as standard tablets. This versatility is central to their appeal and success."
Interestingly, given Microsoft's stodgy reputation, the study found that Microsoft tablet owners are more likely to be early adopters of technology and more likely to be younger, compared to users of other tablets.
Not that Apple made a poor showing. Hardly. The iPad came in second with 849 points.
Apple lost the top spot to Samsung in 2013, but regained the title in 2014. It tied with Samsung for the top spot in 2015, and won outright in 2016. But Microsoft was already challenging its competitor last year, finishing just one point behind Apple.  
The iPad was launched in 2010, and sales climbed quickly until the tablet surpassed Mac sales in 2013. That turned out to be the iPad's peak year. After that it began to decline quickly. Between the holiday shopping season of 2014 and the same quarter in 2016, the iPad lost 50% of its sales. It's in that context that Apple recently announced a new budget-priced iPad.
"It's pretty significant as it comes at a time when iPads seem to have lost some momentum at retail," says analyst Michael Gartenberg. "There's no doubt that with the Surface 4, Surface Book, and Surface Studio, Microsoft is capturing user mindshare from Apple, and mindshare often translates to market share."  
"J.D. Power satisfaction results have always been a source of pride for Apple," Gartenberg adds.
The J.D. Power results are ill-timed for another reason, too. Apple is going to extreme lengths to recapture the hearts and minds of the professional and creative communities that have supported Apple through good times and bad. Because Apple has been very slow to update its desktop computers and Macbook Pro line, many of those users have defected or are considering it. Many have become Surface users, or are considering it.
"Building products that deliver the power, versatility, and dependability that allow our customers to create their best work in any setting is fundamental to everything the team does," a Microsoft spokesperson said about the Surface team in an email to Fast Company Thursday afternoon.
Apple hates talking about future products that aren't ready to ship, but it did exactly that Monday by saying it's currently working on a new Mac Pro as well as some souped-up iMacs that will show up later this year. It took that rare step to send a clear message to pro and creative users that Apple hasn't forgotten them, and to hang on.
If there's good news for Apple in the J.D. Power results, it's that the tablet market is showing signs of health.
"This is actually very good news," writes Shawn King at Jim Dalrymple's The Loop blog. "It means there's competition in the tablet space. Competition breeds better tablets for all of us."
And the survey results show that consumers are more satisfied with tablets in general. The average overall satisfaction with tablets is 841 this year, an increase of 21 index points from last year.
Apple declined comment on the survey results.