We were promised hoverboards.
When the film Back to the Future 2 premiered in 1989, it depicted the faraway world of 2015 as filled with pedestrians soaring through the sky. A generation of impressionable viewers, included the author of this post, came away certain that they too would one day float through the city on a fiberglass smart-tray. Ever since, rumors of actual hoverboard technology have emerged every couple of years, but these have amounted to nothing but a McRib of false hopes. At the same time, Nike has also launched an ongoing mission to make self-tying shoes—a quest that even the most jet-set sneakerheads would find ridiculously expensive. Instead of forcing brands to live up to a pop culture-ordained future, though, perhaps the next trend will have them reaching for the past.
One of the best jokes in this past weekend's surprise-dropped Rick and Morty episode is an extended riff on Rick's time-traveling quest to get his hands on some McDonalds Szechuan McNugget sauce. It was both entirely random, but also relatable in that many of us carry a torch for a long-discontinued item—in this case an actual obscure dipping sauce tie-in for the 1998 Disney movie, Mulan. Fortunately for Rick—and probably one of the show's creators, Dan Harmon and Justin Roiland—due to the sauce's instant ubiquity in Twitter circles over the weekend, McDonald's may be bringing it back.
As Business Insider reports, McDonald's seems enthusiastic about possibly bringing this sauce back, with one of the restaurant chain's chefs eventually tweeting that he would look into it.
I'll see what I can do

— Chef Mike Haracz (@Mike_Haracz) April 3, 2017
There is precedent for this sort of move, of course. Last year, Hi-C revived its long-defunct Ecto Cooler brand to coincide with the release of the gender-flipped Ghostbusters. Swingline augmented its famous stapler line to include a red version like the one Milton uses in 1999's Office Space, and it quickly became the company's most popular item. Hell, even Heinz is currently using an ad campaign that was created by fictional agency Sterling Cooper Draper Price on the show, Mad Men. The main difference between the McDonald's sauce and these other instances is that Rick and Morty fans got to watch it unfurl on social media in real time, and add to the pile-on themselves.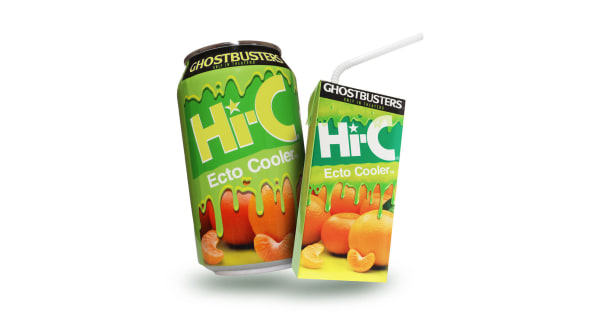 Perhaps this is the future of product revival. For years now, ceaseless fan demand has played a part in bringing back cancelled TV series like Family Guy and Arrested Development. The next step in this synergistic evolution could be creators who are fans of certain lost products using their art and the attendant fan mob to pressure brands to revive them.
Please God, I don't ask for much, please let us gain enough cultural influence to force McDonald's into bringing back that fucking sauce.

— Rick (((and Morty))) (@RickandMorty) April 2, 2017
Rick and Morty co-creator Dan Harmon shouldn't be surprised if he has this kind of influence, though. After all, the will of his is what what helped bring back his breakout show, Community, many times over. Now if only we could get Harmon to push as hard as possible for the creation of hoverboards…