While the national outlook in America has changed drastically in just a short period of time, one thing has remained constant: cities are focused on economic growth and inclusion. Across the country, city leaders are building equitable growth strategies that meet current needs and lay the groundwork for the fast-approaching future.
Our nation's local officials are working to create a fairer, more equitable America, they are meeting resistance from a federal administration keen on disparaging America's urban areas and state legislatures from sea to shining sea wielding power to blockade city-led initiatives. But city leaders are still laser-focused on economic success: our National League of Cities' (NLC) State of the Cities research consistently shows that economic growth is the number one priority of cities. And it's serving the country well: cities account for 91% of national gross domestic product.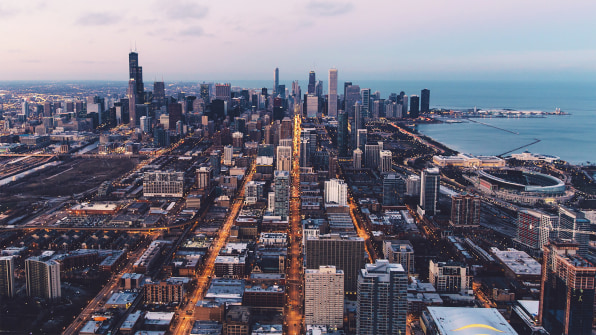 Yet, far before the "skinny budget" was proposed by the President, federal aid was a top concern for city officials. But the current proposal goes beyond anything previously imagined, cutting more than $50 billion in domestic spending across the board, and outright eliminating dozens of programs important to cities.
It includes devastating cuts to Community Development Block Grants (CDBG), which help fund things like infrastructure repairs and neighborhood revitalization projects, as well as the elimination of the National Endowment for the Arts, a gutting of the Environmental Protection Agency, and would even hurt programs like Meals on Wheels. The demonstration of ignorance on the importance of these programs to cities–where the vast majority of the country's economic growth resides–is astounding.
Challenges have grown precipitously at the state level as well. We know that economic growth is not a zero-sum game, which is why cities need partners at both the federal and state level. However, state preemption–here states override a city's authority on a particular issue–is a widespread problem that cities are facing. States preempting city authority stifles innovation and stymies progress. City rights and local control are paramount in making our country stronger.
One area where we have clearly seen a rise in preemption is employment policy. Our research shows that 25 states have prevented cities from passing minimum wage laws and a further 19 have stopped cities from creating laws on paid leave. Yet, 56% of Americans support raising the minimum wage to $15 an hour by 2020. There is a critical need to recognize that cities are leading on this issue and are in line with the majority of the country.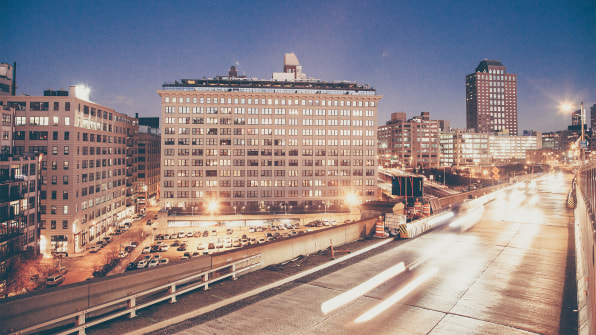 In New York City, Mayor Bill De Blasio draws a clear line from paid leave to economic impact on the city. In the nearly three years that the city's law on sick leave has been on the books, more than a million people that did not previously have the right to take time off when ill can now do so and the unemployment rate actually went down. These are real benefits, not only to the people receiving them but also in overall productivity and economic growth.
Not only are city leaders actively developing ways to support workers, but also they are exhibiting compassion for fellow community members. America is a nation of immigrants. Beyond just celebrating the cultural diversity that makes our country great, as people from all around the world join us in our cities, immigrants create real economic value.
Mayor Bill Peduto of Pittsburgh made this point very clear on the value and importance of immigrants at NLC's recent Congressional City Conference where he pointed to the wave of immigrants that built Pittsburgh and to the immigrants that are currently attracted to the city, helping grow its population and build the city's advanced manufacturing and tech industry.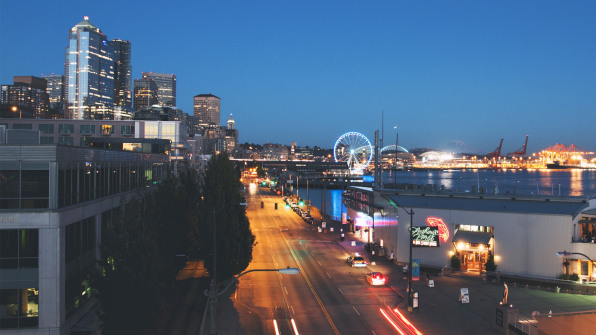 Immigrants or descendants of immigrants have started some of the most notable and profitable companies in the United States. Just take four technology powerhouses, Apple, Oracle, eBay, and Google, and imagine what life would be like without them. In fact, immigrants have started more than half of all start-ups valued at greater than $1 billion.
Immigration makes cities great, and we celebrate the melting pot this country has been built on. It is not just a slogan that we trot out, but reflective of what we live every day. Many city leaders across the country celebrate this and are continuing to provide opportunities to help immigrants thrive in their communities.
Mayor Rosalynn Bliss in Grand Rapids, Michigan, just recently announced a program called "Our City Academy," which will provide educational opportunities to help immigrants understand local government, how to receive services and get engaged. These types of programs and the welcoming approach many cities take is what helps make America the economic powerhouse that it is.
Much of our country's economic dominance can also be attributed to the fact that trade and openness have been a key component for generations. A recent Brookings report shows that cities of all sizes are dependent on trade and any rash decisions that lead to trade wars will hurt the economic backbone of America–its cities.
The amount of trade that goes through the Port of Los Angeles and Long Beach alone is astounding. The positive economic impact that trade brings to our second largest city is continuously emphasized by Mayor Garcetti. In fact, one out of every nine jobs in the Los Angeles region is dependent on the port and the trade that moves through it.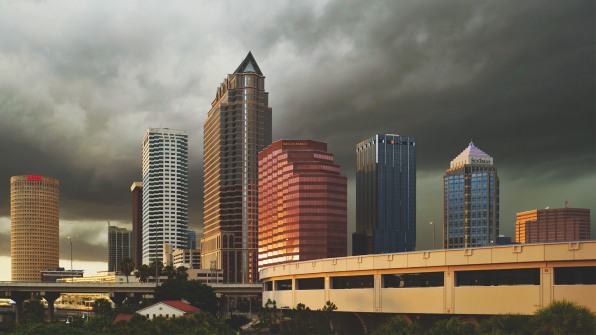 But, beyond the here and now we need to be cognizant of the tremendous challenges and opportunities to come as the workforce shifts all around us. Advances in automation technology, artificial intelligence, and robotics are happening, and these trends are not just affecting working class and service sector jobs. Instead, advances in artificial intelligence and machine learning are making a broader swath of "knowledge workers," whether in health care or even traders on Wall Street, susceptible to these shifts.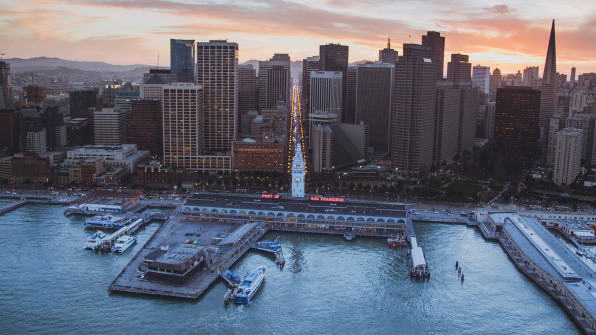 Within all of this, we can't lose sight of the fact that there are people whose livelihoods are at stake. Scholars currently predict that commercial service robots alone could perform between 7% to 12% of tasks in food preparation, health care, commercial cleaning and elder care by 2025.
As these existing trends accelerate and irreversibly change the workforce as we know it, we must be focused on the future, not clinging to the past. The workforce needs to be trained for what's next and leaders at all levels of government must work together to alleviate the massive disruptions and capture the great potential value to society.
The President's budget at the end of the day is a philosophical statement, and not the final word on what the budget will in fact do, but the statement that comes across loud and clear is that cities are on their own. This is not the answer to the challenges that face us collectively as a country–we can and must do better.
We need to be focused on the possibilities surrounding innovations like self-driving cars, not self-defeating measures that pull support from the most vulnerable in society. We need to invest in our future, fund scientific research, spur innovation, alleviate climate change and support cities, and of course, the community members that call them home.
The country has changed quite drastically at the federal level with the new administration, but at the city level, mayors and other local leaders continue to move forward, building city economies and preparing for the future that is fast approaching on all fronts. Rather than stomping on bottom-up successes, the federal and state governments should take lessons learned on the local level and scale them upwards for true long lasting success for all. Everything starts in cities.