In theory, Facebook connects you to a universe of 1.8 billion people. But in practice, as several studies of shown, you only interact with around 150 of them. And that begs a question: Why does everyone continue to rely on Facebook instead of setting up their own social network—one that's tailored to their personal interests?
Gina Bianchini has been trying to answer that question for over a decade. Her idea is that setting up a social network around any topic, and finding people with the same passions, should be as easy as creating a website. Facebook, by comparison, makes it relatively hard to discover new people, focusing instead on matching up people who already know each other, or showing you information about new people in the larger context of Facebook, and not within a specific subject matter.
Bianchini's first attempt to let anyone eschew the monolithic nature of Mark Zuckerberg's company and build their own, focused, social network, was Ning. Cofounded with Marc Andreessen and launched in 2005, Ning created 3 million networks, but it didn't succeed. Then in 2011, Bianchini began working on Mightybell, a collaborative app to help people get things done in incremental steps—which slowly morphed into a social networking platform for small groups.
Today, Bianchini is at it again, with the launch of Mighty Networks. Her latest attempt to give people with "deep interests" their own networks and the ability to avoid the "nearly impossible" feat of building a Facebook group around those interests, continues the evolution of Mightybell, but with an overhaul of the underlying technology and design (you can read more about these ideas in an essay she published today).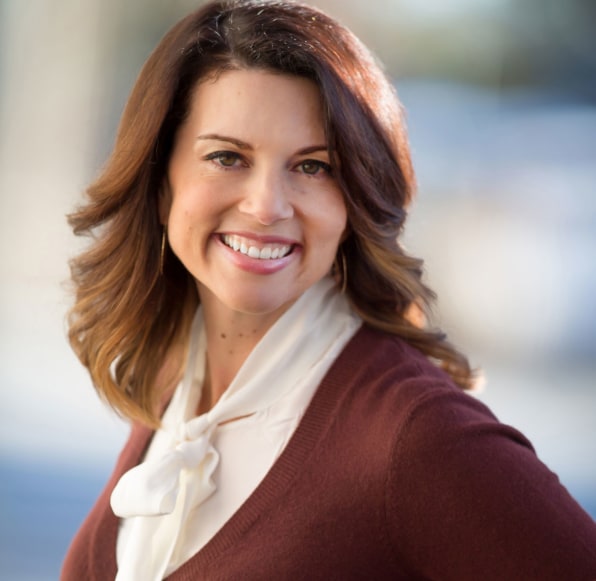 "Facebook connects people who know each other, and makes money holding back information about people's interests to sell to advertisers," Bianchini wrote in an early draft of an essay provided to Fast Company. "This means that Facebook isn't exactly motivated to introduce you to new people around the things you may have in common."
In the heart of Palo Alto, just blocks away from where Facebook set up its first Silicon Valley office in 2004, Bianchini has assembled a team of 20 to try to succeed with a mobile-first approach to what Ning previously attempted. The time is finally right, she believes, because of the "intelligence" provided by mobile devices.
Mighty Networks has already built a user base of thousands of members around networks focused on Type 1 Diabetes, artistic hairstyles, gender non-conformity, and other topics.
Mighty Networks is free to anyone, with premium plans starting at $79 month and offering upgrades like advanced analytics, the ability for network owners to add their own paying subscriptions, and more.
Users of Mighty Networks, even the free version, will have a much higher degree of control over what happens on their network. The emphasis of the app is connecting users to others who are like them, near them, or have similar interests. Network creators have a lot of control over what their members see, and can present them with things like manually curated featured posts—for example, the best hair style of the day on HairBrained, the network about artistic hair—users' most popular posts, a feed of posts on any specific topic, as well as any members curious about a topic.
Members themselves can signal their own interests within their profiles, displaying any content they've created, such as their posts, polls, and comments. And they can choose the level of privacy they want, selecting between fully public, private, or even secret.
"You can get a sense of what's going on, and what's relevant to [you]," Bianchini says. "It's all customizable to the person who created the network. It's another way of being able to make networks tailored to the interest and purpose of the network and why it's created. That flexibility and level of customizability is important."
Bianchini says that Ning's largest network reached a million users and that thanks to the power of algorithms that identify users' location, specific interests, and other factors, Mighty Networks "can scale significantly greater than that."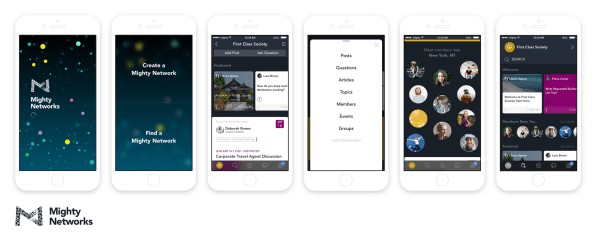 She points to the success of Nextdoor and Houzz as evidence of the scalability of networks built around proximity and interest.
Yet she also argues that because the individual networks will be targeted at people with very specific interests, it won't be necessary to have a massive number of users to create a critical mass. "It's a phenomenal way to bring together true fans and true believers," Bianchini says. "You can accomplish a lot with 100 [users], a heck of a lot with 1,000, and at 10,000 people, it's a homer."
Mighty Networks has raised $12 million from a group of investors that includes Sierra Wasatch Capital, First Round Capital, Floodgate, Cowboy Ventures, Lucas Venture Group, and others. But there's no doubt that if Ning struggled to take on Facebook when it had less than a billion users, Mighty Networks will face at least as strong a headwind given that Facebook is now vastly larger.
At least it's not the only new social network on the block. Another, Mastodon, launched late last year, promising "a free, open-source…decentralized alternative to commercial platforms, [avoiding] the risks of a single company monopolizing your communication."
But others—think of Ello—have found that trying to outdo Facebook at anything is a losing battle. Mighty Networks hopes the route to success lies in giving people useful groups that keep people focused on their shared personal interests rather than their shared personal acquaintances.
"It's very difficult to build a community and build real relationships," Bianchini says, referring to Facebook's groups, "when you're constantly being kicked out to something else."