There was a time, not that many years ago, when the notion of electric or even hybrid cars taking over our roads and highways would have been considered absurd. We know how that turned out. Now it's time to apply the same thought experiment to passenger airplanes.
This morning Zunum Aero, a Seattle-based startup that has been in stealth mode for three years, unveiled its plans for 10- to 50-seat hybrid and electric planes that could transform the industry by the early 2020s—slashing ticket prices and reducing travel time.
Zunum, backed by JetBlue Technology Ventures and Boeing's new HorizonX innovation venture fund, thinks the key to unlocking the potential of the short-haul aviation sector lies in the nation's 5,000 regional airports. These underutilized airstrips could do a better job than the 136 hub airports that currently serve the vast majority of commercial air traffic to get millions of passengers closer to their destinations.
With airplanes that Zunum claims will fly up to 700 miles on hybrid gas-electric systems by next decade—and as far as 1,000 miles by 2030—as well as streamlined security operations that could allow passengers to board in minutes, the company believes it'll be well-positioned to grab a nice chunk of a market worth several hundred billion dollars.
Ironically, that opportunity is due to the phenomenal success of the major airlines, which, via more powerful jet engines and large long-range aircraft, have shifted the world to a small network of major hubs that currently handle more than 90% of the country's air passenger traffic, explains Zunum CEO Ashish Kumar. It's become easy and efficient to travel between the world's large cities, but Kumar says that system has also created a "regional transport gap" that makes it slow and expensive to travel distances between 100 and 1,000 miles.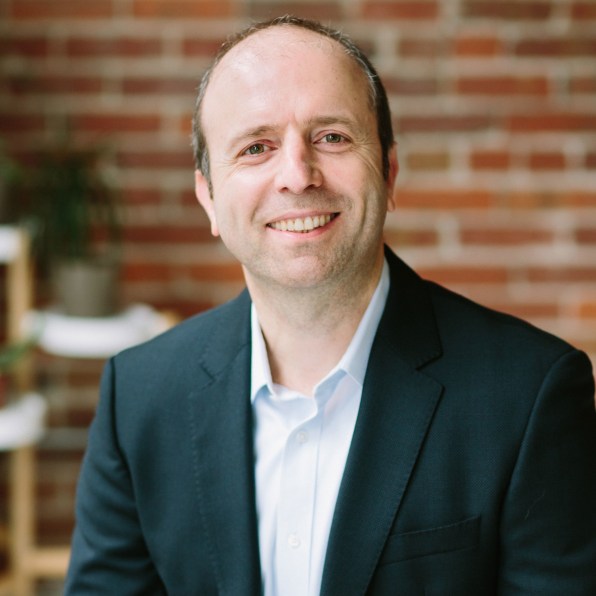 In fact, Kumar said, as much as 86% of the total door-to-door travel time for such short-haul trips is taken up with driving to and from larger airports. By allowing more passengers to use the 5,000 regional airports, much of that would no longer be necessary. And that could make it possible to cut the average time for a trip between Silicon Valley and Los Angeles from more than five hours today to two-and-a-half hours, or to cut in half the time and cost of flying from Boston to Washington, D.C.
Disrupting conventional air travel is all the rage right now. One company, Boom Supersonic, aims to make it possible to travel at the speed of sound for business-class prices. And Zunum isn't the only company attempting to bring the power of hybrid and electric technology to aviation. Just last month, Wright Electric, an alumnus of Silicon Valley's prestigious Y Combinator accelerator, unveiled its own plans for such planes. But to hear Bonny Simi, president of JetBlue Technology Ventures tell it, Zunum is the "real deal."
JetBlue Technology Ventures, a subsidiary of JetBlue, focuses on future innovations that could impact the travel experience "soup to nuts," Simi said. From technologies that could improve passengers' experiences to aviation maintenance to loyalty programs, the Silicon Valley-based investor is looking at innovations that could revamp the travel industry in 5 or 10 years.
Zunum's plans also illustrate the renewed interest in the regional transportation ecosystem. The long-haul airline industry isn't likely to be disrupted anytime soon, Simi said, but there's a lot of interest in upending the market for transporting people between 300 and 600 miles. That's led to efforts like the Hyperloop, a system of tubes meant to transport passengers in capsules at speeds of up to 700 miles an hour, or experiments with special highway lanes meant to boost transit efficiencies.
"We've done an enormous amount of due diligence" on potential disruptors, Simi said, eventually concluding that Zunum's technology and the experience of its team made it the best investment.
"We believe that hybrid-electric aircraft are coming," Simi said, "When I look at what's out there, I absolutely believe in [Zunum's] team and [its] patents."
For its part, Boeing's interest in Zunum is based on the startup's focus on clean energy, as well as electric propulsion. Steve Nordlund, the vice president in charge of Boeing's HorizonX, said that the aviation giant has been pursuing similar hybrid-electric technology internally, and thought it made sense to be part of Zunum's effort by investing, as well as by taking on an advisory role to help the company become a successful player in the aerospace industry.
"We were intrigued by their business model, as well as what could happen in the marketplace," Nordlund said, "and the technology focus that they had."
Zunum's idea is for its planes to feature a purely electric thrust system in which all the power comes from batteries, but could be switched over to run off a fuel-powered generator. That dynamic could help airlines (and passengers) feel comfortable flying battery-operated planes, since they'd know they could switch to traditional power if necessary. Still, Kumar said, he thinks some airlines may decide to fly their shortest routes using nothing but electric power.
The company has been working with the FAA for three years, he explained, on eventual certification. The federal agency has developed rules governing electric planes, and Kumar said he expects Zunum's first planes to meet the new standards for regional electric aircraft by 2020.
Zunum and other companies developing efficient regional transportation also benefit from the Transportation Safety Administration's more lax security regulations for flights on planes with less than 60 passengers. And because many customers taking such short flights will return to their point of origin the same day, Kumar expects that they'll be carrying less luggage, creating the opportunity for what he called "walk-on, walk-off" flights that don't require much traveling time.
Ultimately, Zunum is projecting 40% reductions in door-to-door travel times on busy routes, and up to 80% reductions on rarely traveled itineraries. At the same time, the flights could initially generate 80% fewer emissions, and zero emissions over time as airlines adopt all-electric propulsion.
Zunum currently has less than 10 employees, but Kumar is planning on doubling and then tripling his staff in the next year. The company did not disclose how much funding it has received from JetBlue Technology Ventures, Boeing, and its other investors.