It started with a simple dare: All Mike Linshi had to do was buy a certain shirt from a store nearby and wear it.
The bet was offered up in the easy evening hours after a music and innovation festival in Brooklyn two years ago. There was just something so funny about the thought of Linshi in that particular shirt that Iqram Magdon-Ismail and Andrew Kortina, cofounders of the New York–based peer-to-peer payment app Venmo, bet their colleague $50,000 he wouldn't wear it. The sum was set high "just to shock him a little bit," Magdon-Ismail recalls. And anyway, they had the cash: Venmo had been acquired for $26 million three years earlier by the payment processor Braintree, which was then bought by PayPal for $800 million. 
Of course the shirt was obtained and worn, and Magdon-Ismail and Kortina were good as their word. They transferred the money on the spot, with an extra $50,000 going to the Venmo engineer who raised their account limits to make it possible. The next day, after the haze of the previous night wore off, the money was returned.
This kind of story may waft around barstools in San Francisco, where young founders can be more flush with cash than with a sense of what to do with it. The newfound wealth was unreal to Magdon-Ismail, an immigrant from Zimbabwe who spent his high school years in Fairfax, Virginia. "This is what happens when you make a little money," he says, shrugging off the bet. "You want to spend it."
But to Venmo parent company PayPal, the incident was grounds for an investigation. Three months after the festival, Magdon-Ismail, the then-president of Venmo, was sitting in front of PayPal's compliance team, trying to explain why he was exchanging tens of thousands of dollars with employees. PayPal eventually closed the case (the recipients never actually accepted the money, after all), but Venmo's growing pains lingered.
Magdon-Ismail and Kortina, who met at the University of Pennsylvania, launched Venmo in 2009 as a fee-free, digital way to ferry money between friends. The app pioneered the idea of social payments by publishing users' transactions and memos in an emoji-filled conversational stream—catnip for millennials. Former Braintree CEO and now PayPal COO Bill Ready says it was the "crazy genius" of this stream—where you can see friends paying one another for pretzels and beer, roommates exchanging money for utilities and rent, and couples divvying up date-night expenses—that drew him to the app in 2012, despite the fact that it had only 3,000 users.
Ready knew that mobile money would eventually be huge. Prior to Braintree, he led a white label online payments and money management service for banks. Looking at consumer traffic behavior, he noticed people increasingly trying to access their bank accounts from their phones' mobile browsers. This was in the early days of smartphones—before web pages were optimized for mobile—and typing in a username and password was a fairly irksome experience. But people were trying anyway. 
This insight stuck with him and became a focus at Braintree, a payment processor that provided mobile services for Uber and Airbnb early on. While there was little competition in this nascent field, Ready realized he was missing the opportunity to create a consumer-facing product that would let people make single-tap payments. That's when he came across Venmo, which had a payment app poised to capture the market.
Today, Venmo is the service to beat in the growing peer-to-peer payments space. It shuttled nearly $18 billion between people last year—$5.6 billion in the final quarter alone, up 126% from the previous year. (Though Venmo doesn't release user figures, Verto Analytics estimates it has more than 7 million active monthly users, which still pales next to PayPal's 197 million accounts.) The app's growth is all the more remarkable for the fact that the product itself has remained relatively unchanged since joining the PayPal fold in 2013. For although Venmo's founders had a prescient understanding of the millennial mind-set, they knew little about the financial regulations that applied to their product. For the past few years, Venmo has been consumed with turning itself from a move-fast-and-break-things kind of company into something more upstanding—and substantial.
As a payments service, Venmo is legally required to prevent money laundering and fraud, but the service launched with virtually no regulatory compliance built into it. It didn't even verify users initially. Before its acquisition by Braintree, Venmo found itself playing whack-a-mole against fraud. People would hook up stolen credit cards to the app and cash out entire lines of credit. Others hacked legitimate accounts. Another ploy was to use Venmo to pay for purchases, and then pull the money back right after the item shipped. It was so easy for people to close out accounts that, Magdon-Ismail recalls, "we saw $200,000 disappear in one night."
Once it became part of PayPal, Venmo got to work, with chief operating officer Mike Vaughan taking on the additional role of general manager in 2014. By plugging into PayPal's compliance infrastructure, the app began tracking and flagging potentially fraudulent settlements. It added two-factor authentication, and, over the past three years, has created its own technology to ensure that the platform isn't being used for illicit activities. "We have a unique challenge that you might not have with normal bank transfers or writing a check," says Vaughan. In particular, the team at Venmo figured out how to understand the relationship between the sender and receiver. For instance, if a user is transacting with someone for the first time, Venmo can look at whether they have overlapping sets of friends to help determine if the relationship is legitimate.

---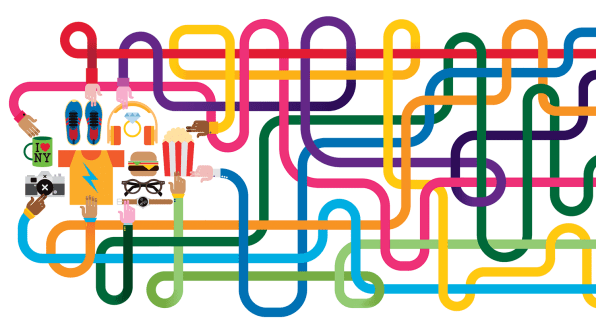 While Venmo has largely laid low in the last couple of years, there have been glimmers of its compliance efforts in the news. Last year, in an essay for Vice, one user detailed how a $12.66 payment to his roommate for Thai food was held in financial purgatory for eight months because he captioned the payment "ISIS." In another article, The Verge cautioned readers to avoid the phrase "idek," which in millennial parlance stands for "I don't even know." Those payments were stalled for 96 hours. Such disruptions in service—caused by particular strings of letters and words—are evidence of Venmo's new security infrastructure.
Further proof that Venmo's house is finally in order: Eight years after launching, it's finally getting back to more creative endeavors and looking for ways to generate revenue. Last July, PayPal launched Pay With Venmo, which allows users to shop with merchants via their accounts (the app takes a transaction fee)—a function that Ready foresaw five years earlier. Right now, the service appears as a simple tap-to-pay button inside 12 branded apps, including those of Munchery, White Castle, and Delivery.com. Venmo hopes to expand to more businesses in the coming months.
But Venmo's trajectory isn't likely to be limited to a buy button. PayPal has also signaled that it's thinking about how to leverage Venmo's social stream for shopping. A take-home test from last August for a designer position at the company asked job candidates for ideas around connecting users with businesses, citing research that "Venmo users are more open to purchasing at new businesses (i.e. new apps, sites, and stores) that they learn about from friends on Venmo." Another indication: Four members of Braintree's product team who had been working on making social sites like Twitter and Pinterest shoppable moved over to Venmo in the last year. More recently, the company launched a set of custom emojis for its platform. These initial emojis are generically festival-themed, but it's easy to imagine Venmo's emoji library one day containing branded images.
If Venmo's passionate users are already talking about companies and products on the social feed, why not use that to facilitate more direct interactions? "We're trying to figure out ways to bring consumers to their favorite brands, apps, merchants," says Vaughan. "Whether it's [for] loyalty, customer interaction, or rewards, or just brand engagement." What he won't be doing, he says, is putting ads in the Venmo feed.
Company management is wary of screwing up a good thing. Venmo's growth has been driven in part by its millennial audience, known for spurning products that make inauthentic attempts at embodying the zeitgeist. In building out other capabilities for Venmo, Ready says he's being very choosy about exactly what and how he implements new features into the app. "We think people will use mobile to pay for everything," says Ready. "It's just what are the right first experiences to get people there."
Such ambitions put Venmo—comfortably niche for so many years—in territory similar to Facebook, which has been building out its own payments capabilities on Messenger. Indeed, if Venmo is to grow up, it may find itself standing alongside the big boys. Those include not only the tech darlings like Square, Facebook, and Apple, all of which are trying to strike the right balance between social and commerce, but also banks.
Bank of America, U.S. Bancorp, Wells Fargo, Chase, and Capital One are putting their money behind a recently launched product called Zelle, which lets people send cash to each other's bank accounts instantly. The technology was initially baked into ordinary banking apps; later this year, Zelle will be a stand-alone app. Though it's been hyped as a "Venmo killer" for its huge institutional reach, Zelle will face a formidable competitor. Venmo is bank-agnostic, while Zelle only works with participating ones. And while banks can currently transmit money between accounts more quickly and seamlessly, Venmo isn't that far behind. It recently inked deals with Mastercard and Visa to let users send money instantly back to their accounts, rather than waiting a day or two for the transfer.
But Venmo's greatest edge may be its ability to anticipate what users want. After leaving the company to start new ventures, cofounder Maldon-Ismail still uses the app regularly. These days, he is more inclined to turn to Venmo to make a seed investment than to pay off a bet. He's sent sums ranging from $10,000 to $15,000 to companies like Karmic Labs and couch company Perch. More regularly, he uses it to pay for dinner at Kottu House or Sigiri, two restaurants in New York that accept Venmo as a result of a little experiment the team ran years ago to test the limits of possibility. While the average Venmo user isn't likely to make investments with the app, she may be inclined to start using it to make larger, more adult purchases. The kind that people with a little more financial flexibility make. As Venmo is making its way out of adolescence, so too are its users, ready for the next thing.
In the below clip Andrew Kortina in conversation with me and Iqram Magdon-Ismail tells his version of sending that $50,000 to his co-worker and friend Mike Linshi.

Correction: Bill Ready's title has been updated to former CEO of Braintree. A previous version of this article referred to Bill Ready as a cofounder of Braintree.