When Judge Neil Gorsuch goes before the Senate Judiciary Committee for his confirmations hearings today, they should probably grill him on this: According to NPR, a former law student of Gorsch's alleges that he posed a hypothetical situation to the class about women taking advantage of their company's maternity benefits and then quitting when their leave was up. The student further alleges that Gorsch said "this was a woman's issue, a woman's problem with having children and disadvantaging their companies." 
This was in a classroom in April 2016, not 1956.
Federal law prohibits employers from making hiring decisions based on pregnancy status or family plans, but it does not explicitly ban the asking of such questions. It's worth noting that the United States is the only industrialized country other than Papua New Guinea that does not offer some form of paid parental leave.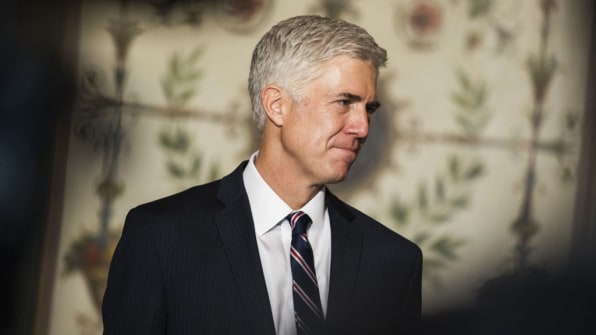 Photo: Samuel Corum/Anadolu Agency/Getty Images