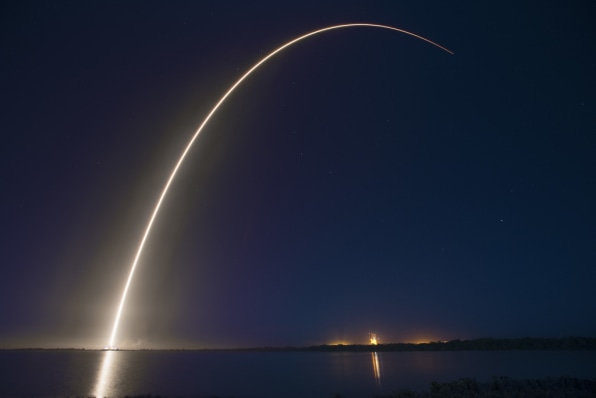 At 1:30 a.m. ET, SpaceX will attempt to send a communication satellite into orbit. The launch will take place at the Kennedy Space Center. This particular launch stands out because SpaceX is not attempting to recover the booster: the payload is so large that the rocket will burn much of its fuel during the ascent, meaning there will not be enough to land. 
The satellite will be deployed half an hour after launch. If the first try does not work, SpaceX will try again on Thursday. 
Read more on Ars Technica.