Our writer at large Rick Tetzeli has an interesting Q&A this morning with Regis McKenna, the marketing guru known for shaping the narratives of major tech companies, most notably Apple. While one might assume the 77-year-old McKenna would be completely numb to the blind hubris of Silicon Valley by now, here's what he had to say when the conversation turned to Uber:
"You know, I'm a little scared of Uber. A friend of my wife took an Uber recently, and she had a $280 bill show up. She tried to get hold of the company and could not reach a single person to talk about it. She got the credit card company easily, and they were finally able to get them to cover it, but getting any kind of service from Uber . . . I think Uber's issue is that they are an implementer of technology, a service company. They are not an innovator in the sense of a fundamental technologies. To succeed, they've got to be a full-service company, and I don't think they're good at that. That's what makes them vulnerable."
I encourage everyone to check out the full Q&A here.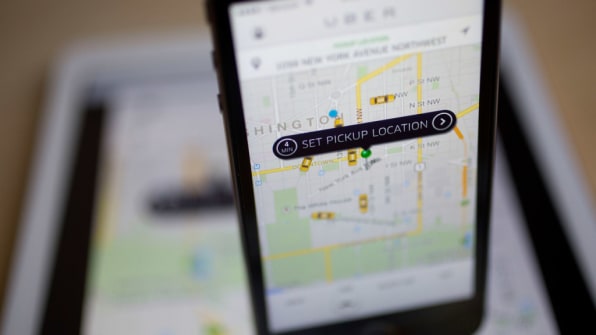 Photo: Andrew Harrer/Bloomberg via Getty Images