Originally designed to hold strong against an atomic blast, the brutalist AT&T-owned building at 33 Thomas Street has become far more than a Cold War-inspired bunker. The building may be a surveillance hotspot for the National Security Agency, the Intercept reports. Glenn Greenwald's news organization used documents leaked from whistleblower Edward Snowden in tandem with public records and interviews with former AT&T employees to connect the building to NSA activity. The report says the building, allegedly code-named Titanpointe in NSA documents, acts an important "gateway switch" that routes international communications and could be tied to massive surveillance operations targeting allied countries like Germany and France, as well as international organizations such as the International Monetary Fund. 
Much of the surveillance carried out at TITANPOINTE seems to involve monitoring calls and other communications as they are being sent across AT&T's international phone and data cables. But the site has other capabilities at its disposal. The NSA's documents indicate that it is also equipped with powerful satellite antenna — likely the ones located on the roof of 33 Thomas Street — which monitor information transmitted through the air.
Previous reports have already established a link between AT&T and the NSA, but this new report offers more potential details into the relationship between the two.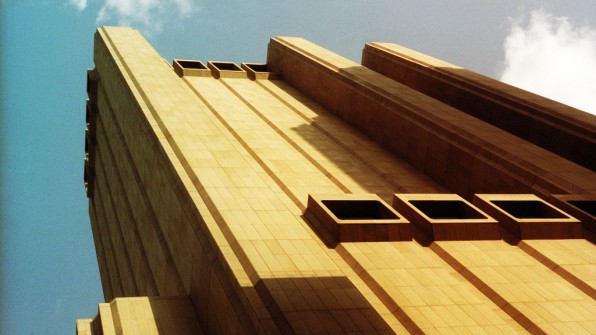 [Photo: Lars Plougmann via Wikimedia Commons]