When something goes seriously wrong, phone makers often look to their suppliers for the cause. Samsung first looked toward its battery suppliers, but that has yielded no smoking gun, so Samsung may now be forced to look within. Some keen observers believe the battery explosions may be related to a marquee feature in the Note 7—fast charging.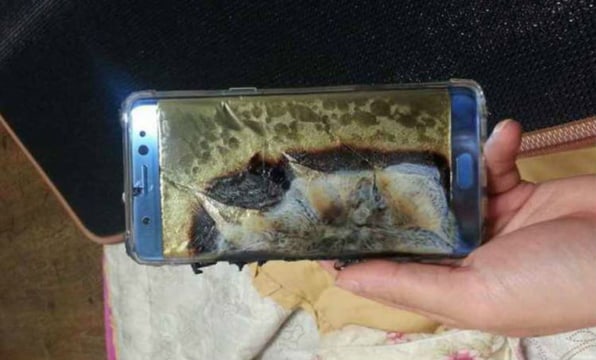 Lithium-ion batteries like those used in the Note 7 can become unstable if charged at a higher-than-specified voltage rate. The cathode material can become an oxidizing agent, losing its stability and producing carbon dioxide. If pressure within the cell continues to rise, the safety membrane around the cell can burst, causing the cell to "vent with flame." When battery manufacturers say "vent with flame," they mean "explode."
Read the full article.