Rudy Giuliani
, one of
Donald Trump's
most vocal surrogates, appeared on ABC's
This Week
to discuss the recent revelation that Trump may not have paid any taxes for many years.
In the discussion, he presented Trump's business acumen in blatantly gendered terms. "Don't you think a man who has this kind of economic genius is a lot better for the United States than a woman," he said. "And the only thing she's ever produced is a lot of work for the FBI checking out her emails."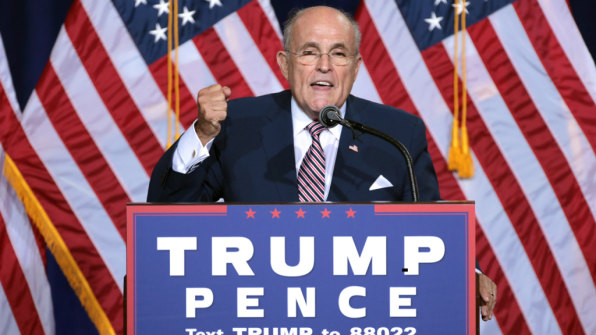 Read more in the Chicago Tribune. 
[Photo via Flickr user Gage Skidmore]