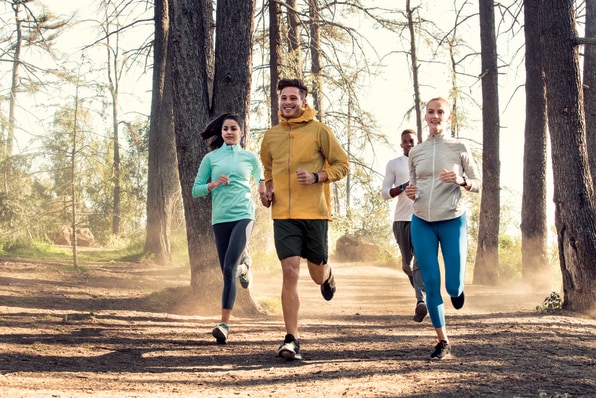 Fitbit launched a new version of its app today, and with it a new series of personal, non-competitive challenges that take you on adventures of sorts around the world. Aptly named Fitbit Adventures, the challenges have you virtually experience things like the New York City Marathon or hiking the trails of Yosemite from your neighborhood's streets or office treadmill.
Each adventure has a single-day option as well as multi-day trails, with each one clocking in at exactly the same distance as it would should you be experiencing it in real life. Landmarks along the journey have been professionally photographed. When you arrive at a stop, you can see what the area would look like, say at that exact spot in Yosemite, on your phone. As you move your phone around where you're standing at home, the image on the screen will adjust to display what you'd see on the real trail.
Along with the app, Fitbit launched two new fitness trackers Monday: The Fitbit Charge 2 and Fitbit Flex 2. The app is available now for iOS, Android, and Windows Phone.