There was an outcry on social media yesterday when a Gaza City-based journalism group saw that Palestine had become unlabeled on Google Maps, reports Engadget. Thousands soon took to Twitter to demand Google re-label the region and explain why they removed its name from Maps to begin with. Only problem was, Google has never labeled "Palestine" on its maps—but there was in fact a bug that did cause a labeling error in the region, it told Engadget:
"There has never been a 'Palestine' label on Google Maps, however we discovered a bug that removed the labels for 'West Bank' and 'Gaza Strip.' We're working quickly to bring these labels back to the area."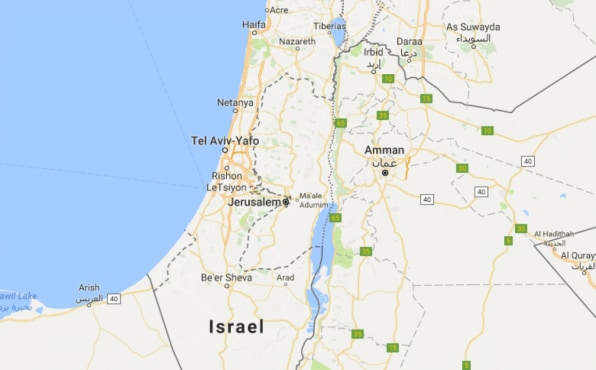 You can see the area in question outlined in the Maps screenshot below.
[Image: Google Maps]